Best New Gear for Summer 2023 - Camping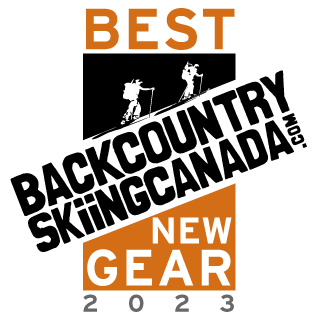 BEST CAMPING GEAR
It's time to turn our attention to summer adventures like hiking, camping, mountaineering, biking, and paddling. To make these activities as enjoyable as possible well-designed gear is a must and that's where our list of the Best Summer Gear of 2023 comes in.
We've researched all the new gear along with some existing classics to provide you with only the best of the best, which we've broken down into three categories: Camping, Apparel, and Accessories. Whether you need to replace an outdated, broken, or well-loved piece of gear or are just in the market for something new, the following list should help ensure that your hard-earned money is well spent. If you are just window shopping that's ok too, nothing wrong with making a wish list for your upcoming birthday, Christmas, or just because.
Let's start with the Best Summer Gear of 2023 in the Camping category and then we'll move on to the Best Apparel followed by the Best Accessories that you should simply not be without.
Peruse over the list and see what strikes your fancy and if inclined click the "Buy Now" button and get a great deal too!

Marmot Superalloy 3P Tent

To make a tent lighter you typically have to remove features and interior space, but Marmot found a way to make their new Superalloy 3-person Tent not only lightweight but also livable and functional. At just 1,310g / 2lbs 14.2oz, this 3-person tent weighs less than most 2-person tents. It uses lightweight and high-quality DAC aluminum poles along with ripstop polyester and nylon fabrics. It is plenty roomy with 3.5sq m / 37.7sq ft of floor space and pitches in a few minutes thanks to Marmot's "easy pitch" clips. The secret to this unbeatably lightweight tent is Marmot's unique semi-freestanding design. It maximizes interior space by using vertical walls and two large D-shaped doors provide easy access and great airflow. The fly creates two large vestibules to store gear when the weather gets ugly. At night the integrated Lampshade Pocket holds a headlamp to provide ambient light for reading or hanging out while the reflective printing on the fly means you won't lose your way back after answering the call of nature in the middle of the night. Light, roomy and durable, the new Marmot Superalloy 3P Tent is worth checking out if you are in the market for a new backpacking tent.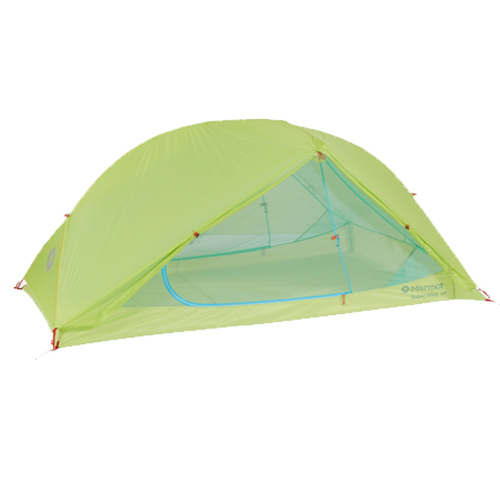 Features:
Vertical walls create great head room
Two doors and two vestibules for gear storage. Semi-free-standing design
Lampshade pocket securely holds your headlamp to provide ambient light
Strategic clip placement provides more interior space
Seam-taped, full-coverage fly with vents and seam-taped bathtub floor to keep water out
Reflective printing on fly for extra visibility
Materials:

Floor: 100% Polyester Ripstop

Fly: 100% Nylon Ripstop

Price: Price: $680CAN / $489US

Weight: 1,310g / 2lbs 14.2oz

Doors: 2

Vestibule Area: 1.20sqm / 12.92sqft

Poles: 2 DAC NFL

Dimension: 221.0 x 157.0/157.0 x 109.0cm / 87.0 x 61.8/61.8 x 42.9in

Floor Area: 3.5sq m / 37.7sq ft

---
GSI Outdoors Selkirk 460 Camp Stove
GSI's rugged and reliable twin-burner, high-output, propane camp stove is now hotter and faster. The Selkirk 540+ Camp Stove puts out a whopping 14,000BTU/h in each of its two burners to rapidly and evenly cook with large pots and pans. A simple push button piezo ignition makes it super simple to light the stove while its compact fold-down size with built-in carry handle makes it convenient to take on any adventure. Individual micro-adjustable controls allow you to precisely control the output for each burner, from a slow simmer to a fast boil. Wrap-around windscreens provide shelter from the wind while cooking and the removable stainless steel pot support ensures clean-up is a snap. GSI has made a classic camp stove even better with more power and more speed—all in the same great design.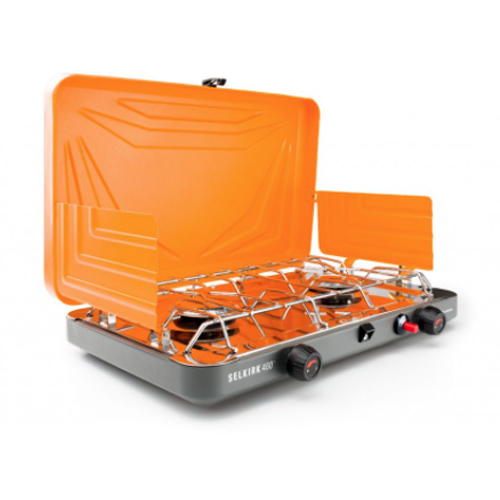 Price: $165CAN / $149.95US
Dimensions: 46.8x32.6x97cm / 21.4x12.9x3.8in
Weight: 4.5kg / 10lb


---
Yeti Roadie 48 Wheeled Cooler
This summer YETI unleashed 24L, 48L and 60L wheeled versions of their very popular Roadie Cooler. Known for its incredible ability to keep your food and drink cold for days, the Roadie Cooler is built sturdy (like all YETI products) and now has the convenience of wheels so it's easier than ever to take it anywhere. The impact and puncture-resistant wheels and super solid and easily roll over small obstacles while the retractable telescoping handle makes towing it along behind you a sinch. When not needed the handle stows out of the way so that the cooler can easily fit in your car.
We tested the Roadie 48 Wheeled Cooler which has enough height to fit a bottle of wine inside standing up. If beer or soda is more your things then you can fit 42 cans with a 2:1 ice to can ratio, or 39lbs of just ice in the Roadie 48 Wheeled Cooler. Also included with the Roadie 48 Wheeled Cooler is a Dry Goods Basket to keep perishable items from getting crushed. If one basket does not provide enough storage space, you're in luck as the Roadie 48 Wheeled Cooler can accommodate two. There is also a built-in drain in the front of the cooler for easy cleaning and lightening the load as the ice melts away.
Like all YETI products, the Roadie 48 Wheeled Cooler stands up to abuse and keeps its contents cold for days thanks to its PermaFrost Insulation. Load it up and rest assured that it won't be too heavy to maneuver as this wheeled version is super convenient to go from the house to the car and the car to the campsite or beach.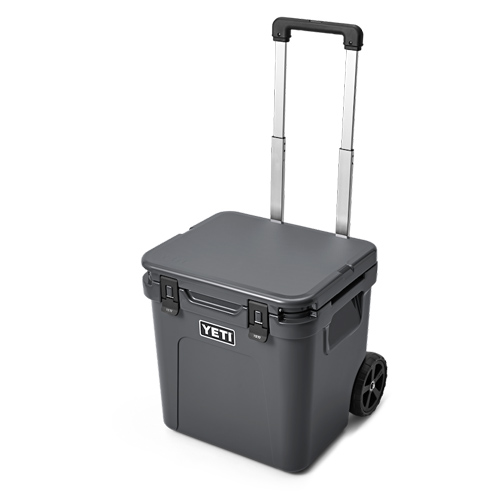 Features:
Periscoping Handle
NeverFlat Wheels
RockSolid Strength
AnchorPoint tie-down slots
PermaFrost Insulation
Specs:
Price: 24L $400 / $250US; 48L $600CAN / $450US; 60L $650CAN / $500US
Colours: Charcoal / White
Sizes: 24L / 48L / 60L
Dimensions: 50.3 x 50.5 x 52.1cm / 19.8 x 19.9 x 20.5" (48L)
Internal Dimensions: 36.8 x 29.5 x 39.9cm / 14.5 x 11.6 x 15.7" (48L)
Weight: 11.7kg / 25.8lb (48L empty)
Capacity: 18, 42, 53 (beer cans with 2:1 ice to can ratio) / 24, 39, 62lbs (with ice only)
Warranty: 5 years

---
Marmot Always Summer 40 Degree Sleeping Bag
The Marmot Always Summer 40 Degree Sleeping Bag is a lightweight and versatile option for backpackers and campers who need a reliable bag for mild to moderate temperatures. This bag features a 650-fill-power-down insulation that provides warmth and compressibility, as well as a Down Defender treatment that enhances the water resistance of the down in wet conditions. The bag also has a durable and soft polyester shell and lining that offers comfort and breathability. The Marmot Always Summer 40 degree Sleeping Bag has a mummy shape that maximizes thermal efficiency and minimizes weight, as well as dual half-length zippers that allow for easy ventilation, access and blanket-like coverage when unzipped. There is also a foot box zipper which you can open for extra space and ventilation and closes for extra warmth and comfort. The bag comes with an internal stash pocket and a compression stuff sack and is an affordable choice for a three-season sleeping bag with plenty of features that won't weigh you down on the trail.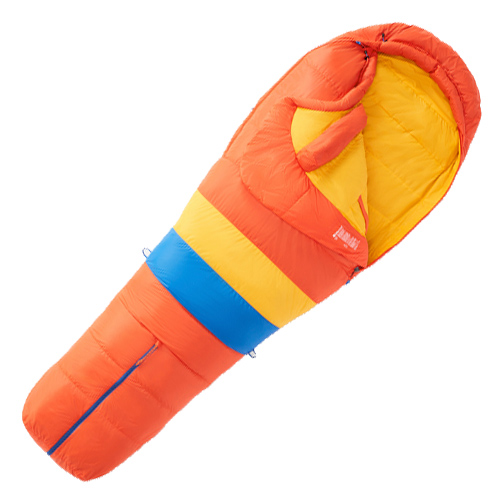 Features:
Certified 650-fill-power down with Down Defender to improve water resistance in wet conditions
Dual-side half zippers for easy access; extended zipper flaps provide extra blanket-like coverage when unzipped
Footbox zipper opens for extra space and closes for extra warmth and comfort
Recycled shell and lining fabrics
Internal stash pocket
ISO-tested for temperature rating
Stuff and storage sack included
Materials:
Down defender, 650 Fill Power, Duck Down
Specs:
Price: $250.00CAN / $199US
Colour: Red Sun/Solar
Weight: 810g / 1lbs 12.6oz
Stuff Sack Size: 7.5 x 16.1 in, 19 x 41cm
Temperature Rating: Tested Comfort 8.0°C / 46.0°F; Tested Limit 3.0°C / 37.0°F

Therm-a-Rest NeoAir XLite NXT

New for Spring 2023, the NeoAir XLite NXT sleeping pad from Therm-a-Rest sets a new standard in ultralight comfort and performance for backpacking. Therm-a-Rest's ThermaCapture technology is now integrated into the Triangular Core Matrix construction for increased comfort with a three-inch thickness (a half-inch thicker than the current XLite). This provides an impressive R-value of 4.5, which is ideal for three season use. The NeoAir XLite NXT is also now six times quieter than the current pad for a better night's rest. This ultralight pad weighs just 350g or 13 ounces for the regular size and packs down as small as a one litre water bottle. With 30D Ripstop Nylon exterior fabric and a durable TPU laminate, the NeoAir XLite NXT has greater protection from punctures. It also now inflates three times faster thanks to the WingLock valve with a larger opening and one-way valve. This lightweight, durable and comfortable sleeping mat is made for adventure so be sure to check it out.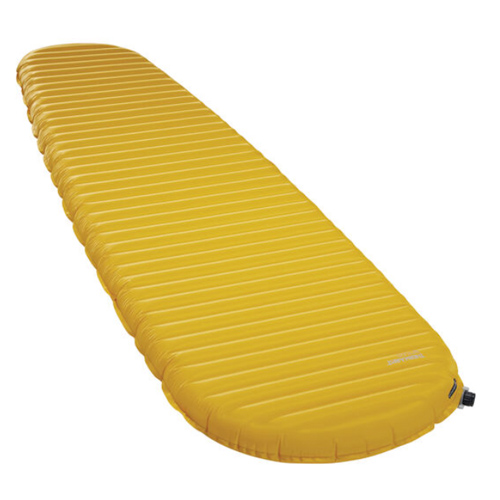 Features:
Quiet Rest: Improved internal construction reduces noise by 83% compared to previous model.
Thicker But Not Heavier: A 3-inch (7.6 cm) thick profile delivers premium backcountry comfort while weighing the same as the previous model.
Year-Round Warmth: TehrmaCapture technology and Triangular Core Matrix construction radiate body heat and reduce convective heat loss to deliver a 4.5 R-value, good for year-round conditions.
High-Performing & Ultra-Packable: Industry-leading construction and premium low bulk materials allow the XLite NXT to pack down to about the size of a conventional 1L water bottle.
WingLock Valve: Delivers fast one-way inflation and rapid deflation without giving up the ability to easily purge air while you lay on it for comfort micro-adjustments.
Inclusive Size Options: 4 size options allow you to get the XLite NXT that is perfect for your sleep system.
Pump sack, stuff sack and field repair kit included.
Material:

30D rip HT Nylon

Specs:

Price: $269.95 - $319.95CAN / $199.95 - $239.95US

Sizes: Regular Short, Regular, Regular Wide, Large

R-Value: 4.5

Weight: 350g / 13oz (size regular)

Colours: Solar Flare, Lemon Curry

Thickness: 7.6cm / 3in

Packed dimensions: 23 x 10cm / 9 x 14in

Tentsile Stingray Lite 3 person Tree Tent

Tentsile elevates your camping experience, literally. They design and manufacture tree tents which are suspended between three trees off the ground and away from insects, animals, uneven ground and dirt. Like a hammock but better, the Stingray Lite 3-person Tree Tent has plenty of room for three large adults and a maximum capacity of 400kg / 880lb. This Tree Tent is perfect for car camping adventures and backyard hangouts and it's easily set up in about 15 minutes. It is also ideal for just hanging out, entertaining the kids or lazing around star gazing. Tentsile took their classic Stingray Tree Tent and stripped it back to offer a simpler more economical design that's less expensive and easier than ever to set up and enjoy. It features a 300D Oxford fabric floor, with a built-in insect mesh, central hatch and zipped entrance door. It also has a 3000HH removable rain fly to keep you dry in all weather conditions. The anti-roll strap system creates 3 separate flat-lay sleeping bays and stops the occupants from rolling into the middle and keeps the tent balanced no matter the difference in size and weight of the campers. If you don't have trees available to hang the Stingray Lite 3-person Tree Tent from you can purchase Tentsile's Ground Conversion Kit to set it up like a normal tent at ground level. If you are looking for a different camping experience and a solid night sleeping pure comfort then check out Tentsile's new Stingray Lite 3-person Tree Tent.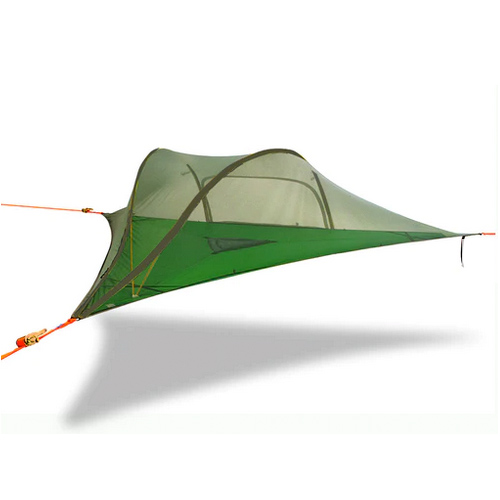 Features:
Unique 3-point anchor system to create tension, giving you a taut, flat-lay fabric base to sleep on./li>
Built with 20m+ of seatbelt webbing to reinforce the floor./li>
Anti-roll strap technology creates separate sleeping bays./li>
Designed for 3 adults (and all their gear) or 2 adults and 2 children, the Stingray will hold 440kg / 880lbs./li>
Built-in no-see-um insect mesh to protect you from bugs and other creepy crawlies./li>
3,000HH removable rainfly (Fresh Green)./li>
15 minute set up./li>
Stackable with other Tentsile products./li>
Built-in upgrade features.
Included:
Stingray Lite 3-Person Tree Tent with built-in insect mesh
3000 hydrostatic head rainfly (Fresh Green)
2 x 8.5mm diameter anodised aluminium alloy poles (green)
3 x Heavy-duty large ratchet buckles (3 ton breaking strength)
3 x 6m / 19ft polyester straps
3 x Pegs
3 x WaterGates large
3 x 2m Bungee Cords 4mm
3 x 2m Blue Tree Wraps with velcro
Spare Repair Kit
Tent Bag
Manual
Specs:

Pricing $808.65CAN / $599US

Capacity: Three adults (400kg / 880lb)

Weight: 9.1kg / 20lb

Dimensions: 4.1 x 4.1 x 4.1m / 13.5 x 13.5 x 13.5 '

Floor Area: 7.25sqm / 78sqft

Packed Size" 63 x 30 x 30cm / 24.8 x 11.8 x 11.8"

Osprey Atmos AG 65L Pack

Ospreys Atmos AG 65L Pack has been in their lineup for some time but for spring 2023 it gets a major update. This new version is available in men's 50 and 65L versions and women's Aura 50 and 65L models. The Atmos AG is a technical backpack with a stripped-down feature list to minimize weight and provide only what you need and nothing more. This new Atmos AG Pack is now 10% lighter than its predecessor and features a streamlined silhouette and Osprey's body-hugging AntiGravity (AG) suspension which is super comfortable and customizable. This AG system provides an incredible fit that seamlessly envelopes your back and hips in 3D-suspended mesh. Osprey also integrated a lightweight mesh continuous back panel to improve overall comfort and ventilation on the trail. Other features include easy-to-use stretch mesh side pockets for water bottles, an internal reservoir sleeve for additional hydration opportunities, Stow-on-the-Go trekking pole attachment and integrated rain cover. The Atmos AG 65 is also made with recycled main, accent and bottom fabrics so it's a little kinder to the environment. This is the pack for multi-day backcountry adventures and we highly recommend you try one on to see why we think it is so incredible.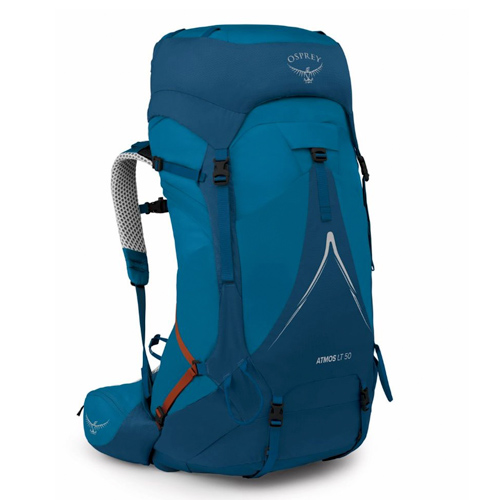 Features:
Seamless suspended mesh that disperses and balances load
Fit-on-the-Fly hipbelt that delivers a precise fit for a range of sizes
Integrated raincover to keep pack and gear dry
Curved zip access to main compartment for easy access to gear
Reinforced front shove-it pocket
Tall dual-access side water bottle pockets
Bluesign® approved recycled high tenacity nylon, PFAS-free DWR
Dual upper/lower side compression straps
Dual zippered hipbelt pockets
Dual ice axe loops with upper compression strap capture
Zippered sleeping bag compartment with removable divider
Removable sleeping pad straps
Internal hydration reservoir sleeve with center back exit port
Stow-on-the Go trekking pole attachment system
Two zippered front pockets provide additional organization options
Materials:

Main - bluesign® approved recycled 210D honey comb nylon, PFC/PFAS-free DWR

Accent - bluesign® approved recycled 210D high tenacity nylon, PFC/PFAS-free DWR

Bottom - bluesign® approved recycled 500D high tenacity nylon, PFC/PFAS-free DWR

Specs:

Price: $420CAN / $370US

Weight: 1.84kg / 4.07lbs

Colours: Venturi Blue, Mythical Green, Black

Sizes: Small/Medium, Large/Extra Large

Sierra Designs Grotto 30L cooler

Sierra Designs is known for making some of the best tents available and now they have gotten into the cooler market with their Grotto line of coolers. Their Grotto 30L cooler is a versatile and durable soft cooler that can keep your favourite drinks and snacks cold and within reach on a hot Summers day. Whether you are going for a picnic, a beach day, or a camping trip, the Grotto 30L cooler keeps its contents chilled for hours. The Grotto 30L features a watertight roll-top closure and a wide-mouth opening that makes it easy to load and unload. The padded sling shoulder sling and duffle style carry straps offer comfortable transport options. The Grotto 30L is made of 840D and 600D TPU coated materials that resist abrasion and punctures. On the underside, you'll find attached feet to improve the cooler's stability and increase its longevity by keeping it up off of dirty and rough surfaces. There is also a detachable bottle opener affixed to the side tie-down so you are always prepared for a beverage emergency. If 30L is too much volume for you then there is also a 20L version as well as a smaller 15L Grotto Cooler Sling.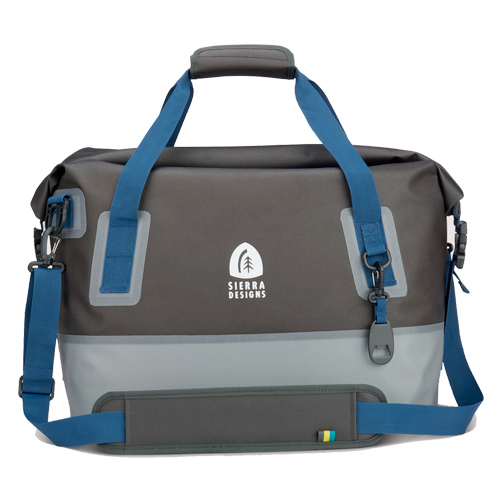 Features:
30L Insulated backpack cooler capacity, holds up to 45 cans without ice
840D and 600D TPU coated material for increased durability
Watertight soft cooler with roll-top closure and wide-open brim
Attached feet to improve stability and increase longevity
Padded sling shoulder strap or duffel style carry straps for easy transport
Detachable bottle opener
Specs:

Price: $168CAN / 124.95US

Weight: 1.92kg / 4 lb. 4 oz

Volume: 30L / 1830.71cubic in

Dimensions: 35 x 25 x 51cm / 14 x 10 x 20in

Mystery Ranch Highwater Duffel

Mystery Ranch has always been a go-to brand for high-quality backpacks and now they have gone into the waterproof game with their new Highwater Duffel. This multi-use water-tight duffel bag can hold up to 50L of gear and is ideal for your next river or camping trip where you might be caught in a storm. Made with 840d ballistic nylon, TRU® Zip waterproof zippers, and RF welding the Highwater Duffel is designed to take on the extreme elements and keep your gear dry. With multi-use shoulder straps you can choose from one of several carry options and on the sides you'll find quick-access mesh pockets and reinforced daisy chains to help keep your things organized and the duffle lashed down to your canoe, raft or paddle board. Highwater Duffel is full of features and build tough, like all of Mystery Ranch's products.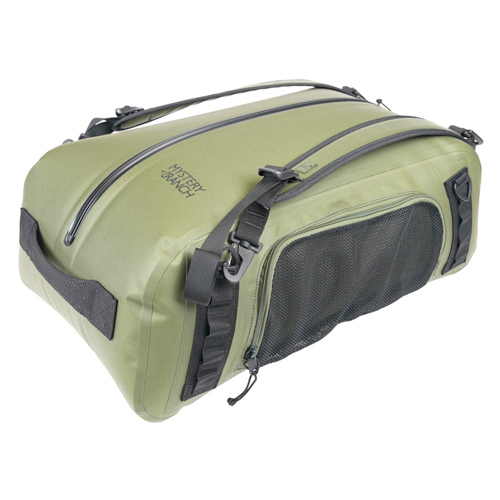 Features:
Built to fit on any MR Overload® pack (Guide Light MT™ or Terraframe packs)
Shoulder straps that can be swapped from duffel to backpack configuration
Large 3D zippered mesh side pockets
Large end handles
Heavy-duty reinforced daisy chains
Internal compression straps
Materials:

840d ballistic nylon with double-sided TPU coating for waterproofness, high-abrasion & tear resistance, high-temp resistance, and low-temp flexibility.

The RF welded construction creates high-strength fused, leak-proof seams for durable, long-lasting total waterproofness.

TRU® Zip is the first-ever sliding, toothless, silent, dust-proof, waterproof submersible, self-healing complete zipper assembly. TRU® Zip is made in the USA.

YKK® zippers

Specs:

Price: $399CAN / S329US

Weight: 1.1kg / 2.5lb

Volume: 50L / 3050 cu-ins

Dimensions: 60x25x37cm / 23.75x9.75x14.75"

Colours: Foliage, Forest

Rab Ionoshphere 5 Sleeping Pad

Rab is known for their high-quality technical apparel and they have taken this experience and branched out into the sleeping pad market with their new spring 2023 Ionoshphere 5 sleeping Pad. This ultralight and packable sleeping pad is designed to reduce heat loss through radiation and convection by using a TILT reflective film within the Stratus R insulation which effectively traps air to achieve a 4.8 R-value rating. This provides an impressive warmth-to-weight ratio with a minimal pack size thanks to its lightweight fabrics and tapered mummy shape which makes it ideal for mountaineering, camping and bike packing. Oversized outer air chambers ensure you stay centred on the mat as you sleep, and a graduated grip print on the fabric helps to reduce sleeping bag slip during the night. Inflation and deflation are super quick and easy thanks to the low-profile two-way valve and included pump sack. Built using 100% recycled insulation, recycled fabric and a fluorocarbon-free DWR, the Ionosphere 5 is not only warm and comfortable but also environmentally conscious. In addition to the 4.5 mummy shape, there is also a 5.5 R-value rectangular mat available for those that like more mat to stretch out on.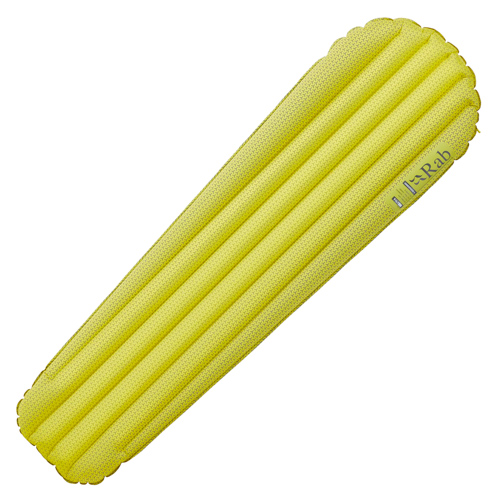 Features:
Stratus™ R insulation traps air and reduces heat loss from convective currents
TILT reflective film within the insulation helps reduce radiant heat loss
Lightweight construction uses air and insulation for superb warmth-to-weight ratio and minimal pack-size
Oversized outer chambers help keep you centralised on the mat
Graduated grip print finish on upper fabric reduces sleeping bag slip
Tapered mummy shape to save weight
Low profile two-way valve for easy inflation and deflation
Pump sack included for rapid and hygienic inflation
Roll-away stuff sack with repair kit included
Insulation:

Fabric Main:20D Recycled Polyester outer fabric with internal TPU Coating and fluorocarbon free DWR

Insulation:Stratus™ R 100% recycled polyester insulation 160gsm with TILT

Specs:

Price: $249.99CAN / $199.99US

Dimensions: 39 x 29 x 18cm / 15.3 x 11.4 x 7.1in

Weight 5kg / 11lb 3.2oz



Price: $369.99CAN / $249.99US
Weight: 10.6kg / 23lbs
Materials: 304 Stainless Steel
Dimensions: 49.53x35.56cm / 19.5x14in
Fuel: Logs up to 40cm / 16in long


---
Sea To Summit Evac Compression Dry Bag HD

Sea To Summit continues to evolve its compression dry bags and the eVac HD brings together ultra-tough puncture-resistant 420 Denier waterproof fabric with 500D Cordura Nylon eVent base to make this bag tough as nails. This valve-free design relies on the air-permeable eVent waterproof fabric which allows air to push out through the fabric while still keeping your contents dry inside. With a water head rating of 10,000, the Evac Heavy Duty Compression Dry Bag is waterproof but not meant to be submerged. There are four built-in compression straps so you can easily and evenly compress soft items while the hypalon non-wicking roll-top closure keeps the water out. When dry compression storage is needed on your kayak or SUP trip, motorbike ride or camping trip, the Sea To Summit Evac Compression Dry Bag HD has you covered.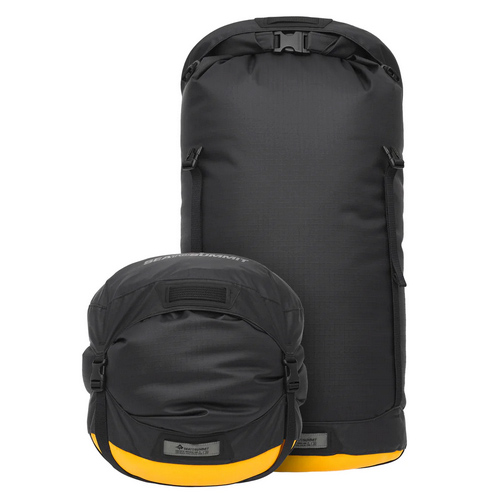 Features:
Valve-free eVent fabric base: compression for sleeping bags, clothing, and other compressible gear
Waterproof and air-permeable eVent® 500D CORDURA® Nylon fabric base allows air to be pushed out but water can't get in
Waterproof, roll-top closure secured with our patented Field Repair Buckle for a reliable seal
Rugged, waterproof TPU-laminated 420D ripstop nylon body fabric has a 10,000mm hydrostatic head
Waterproof, durable seams you can trust- double-stitched, reinforced and tape-sealed
Strong and secure lash loops for attaching to kayaks, bikes, motorbikes and roofracks
Eliminate bulging and achieve even compression using the four straps with two ladderlock and two easy-access side-release buckles
Generously sized straps allow max-capacity filling with reinforced stitching on all stress points for added strength
Light-reflecting white interior TPU laminate makes seeing and finding gear easier PFC-free
Materials:

420D PFC-Free Nylon | 500D CORDURA | PFC-Free eVent Base

Specs:

Price: $69.96 - $99.95 CAN / $39.95 - $59.95US

Sizes: 8L, 13L, 20L, 35L

Colour: Black

Dimensions: 31.7 x 28 x 57.2cm / 12.5 x 11.0 x 22.5in

Weight: 370g / 13oz

Helinox Royal Box Shade

The Helinox Royal Box Shade is a versatile stand-alone shelter that provides shade and protection from the elements for a variety of outdoor activities ranging from camping, picnicking, beach-going, or any outdoor adventure that requires shelter from the sun and weather. The Royal Box Shade features a lightweight and sturdy aluminum frame design that can be easily assembled and disassembled thanks to its shock-cord DAC pole design. The fabric is made of high-quality ripstop nylon that has a UPF rating of 50+, blocking more than 97% of UV. The Royal Box Shade can be configured in a few different ways to suit your needs and the current weather conditions. It can be used as a standalone canopy, a walled-in canopy for privacy or wind protection. The shelter has a spacious interior that can accommodate up to four people. It comes with four stakes and four guylines that can be used to secure it to the ground in windy conditions. The Helinox Royal Box Shade is a great option for anyone looking for a portable and reliable shelter that can enhance their outdoor experience.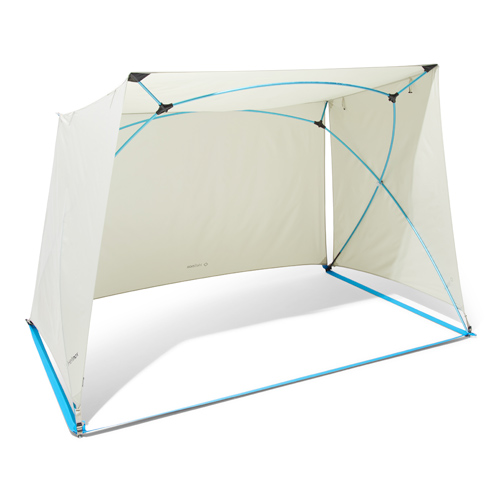 Features:
Durable ripstop nylon canopy has a UPF rating of 50+, blocking more than 97% of UV
Poles are aluminum with built-in clip connector
Set-up is simple just pull it out, and stake down the guylines – everything you need is included
Open the sides like wings, to create room for tables, gear, or coolers
Spacious and comfortable: Footprint has room for two chairs and a table, 58.5 inch height provides plenty of headroom
Compact and packable: Weighs just 5lbs 5oz, packs into a 14-inch carrying case measuring 13 x 70 x 25cm
Advanced engineering: Frame constructed from proprietary DAC aluminum alloy for maximum strength and minimal weight
Simple set-up: Free-standing design's set up is fast and easy with shock-corded aluminum poles and intuitive canopy attachments
Specs:

Price: $349.95CAN / $249.95

Dimensions: 148 x 220 x 145cm / 58 x 86.5 x 57in

Weight: 2.25kg / 4lbs15oz

Warranty: 5 years

LifeSaver Wayfarer Water Purifier

The Wayfarer Water Purifier from LifeSaver is a lightweight and portable water purifier which is designed to be easy to use on camping trips and travels where reliable water sources are not easily found. What sets the Wayfarer apart from other pump-style filters on the market is that it is the only hiking water purifier independently tested to exceed full NSF/ANSI P231 standards. These standards accurately replicate the real world, outdoor scenarios which is crucial to ensure that your water is safe to drink. During this process, every ounce of water is tested to ensure that the efficacy of the purifier does not decrease over the filter's lifespan. The Wayfarer uses a replaceable activated carbon disc which reduces heavy metals such as chlorine, lead, nickel and cadmium while also improving taste and odour. The replaceable ultrafiltration cartridge removes 99.9999% of bacteria, 99.999% of viruses and 99.99% of cysts and traps contaminants larger than 0.015 microns (15 nanometers). It also features FailSafe technology that doesn't allow water to pass once the membrane is blocked. The Wayfarer is the safest and lightest hiking water purifier on the market for under $110 so you get reliability and value all in one.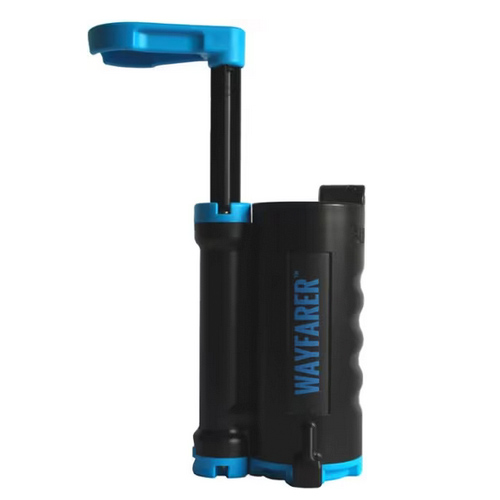 Features:
Replaceable activated carbon disc reduces heavy metals such as chlorine, lead, nickel and cadmium while improving taste and odour
Replaceable ultrafiltration cartridge removes: 99.9999% of bacteria, 99.999% of viruses and 99.99% of cysts
Traps contaminants larger than 0.015 microns (15 nanometers) and features
FailSafe technology that doesn't allow water to pass once the membrane is blocked
Rotating pump handle makes it easy to use with either hand
Comes with travel pouch for easy transport and storage
Initial flow rate of 1.4 L (47 fl. oz.) per minute
Filter life of 5,000 L (1,320 gallons)
BPA and BPS free
NSF/ANSI P231 rating
Specs:

Price: $139.95CAN / $109.95US

Weight: 323g / 11.4oz

Dimensions: 15.5 x 8.9 x 7.3cm / 6.1 x 3.5 x 2.9in

Filter Medium: Hollow fibre/carbon

Removes/Destroys: Protozoa, Bacteria And Viruses

Stoic High Pack Chair

Camping is becoming more 'glampy' every year and to get you into the groove you'll need the Stoic High Pack Chair. This lightweight comfortable camp chair has a tall back for added support and comfort so you can really sink into the bucket seat for maximum relaxation. The water-repellent material sheds water and dries quickly while the side mesh panels provide some needed cooling and ventilation on hot summer nights. Up your camping game with this affordable and well-built camp chair.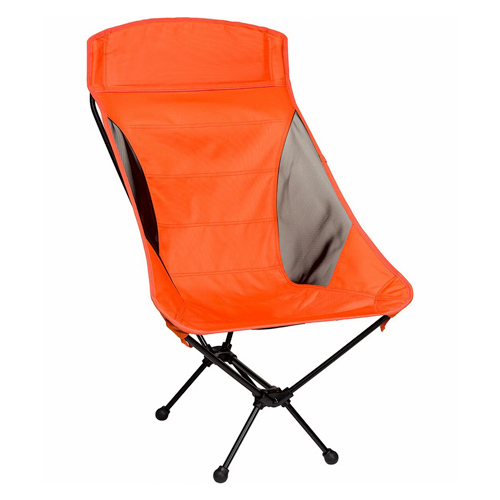 Features:
Lightweight camp chair for backcountry seating
Coated material resists abrasions and moisture
Aluminum frame provides lightweight durability
Rounded feet to minimize sinking into soft earth
Collapsible design to easily pack along
Materials:

Face fabric - 600D polyester, PU coating

Frame - 7001 aluminum

Specs:

Price: $89CAN / $59US

Colours: Oriole/Spicy Orange, Mountain Meadow Print

Weight: 907g / 2lb

HydraPak Flux + 1.5L

The HydraPak Flux + 1.5L is a versatile and durable water bottle that can be used for various outdoor activities. It has a flexible design that allows it to collapse and expand depending on the amount of water inside. It also has a dual-function cap that can be used as a standard twist-off or a squeeze nozzle. The bottle is made of abrasion-resistant TPU and RF welded seams that prevent leaks and punctures. The bottle is compatible with most hydration filters and can be frozen or filled with hot water up to 60°C. The HydraPak Flux + 1.5L is a great choice for anyone looking for a lightweight and reliable water bottle that can handle different environments and situations.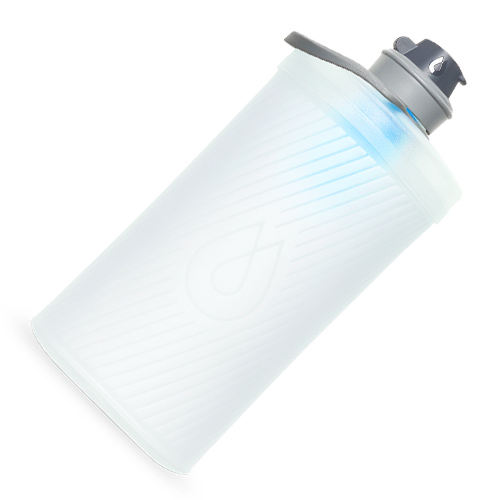 Features:
Flexible handle for comfortable carrying, quick attachment and securing the rolled up bottle when empty
Dual-layer film laminate construction adds structure
Single stage < .2 micron hollow fiber filter
Effectively removes common waterborne bacteria, such as E. coli (99.9999%), and parasitic cysts (99.999%) per EPA Guide Standards and NSF P231 and microplastics (99.999%) per NSF 42 greater than or equal to 3.0 microns in size
Made of ultra-durable, abrasion resistant TPU & RF welded seams for superior durability and elasticity
100% BPA & PVC free, wide working temperature range (can be frozen - max temp 60° C / 140° F)
Materials:

TPU, POM, ABS, Hollow Fiber, Silicone

Specs:

Price: $75.00CAN / $55.00US

Capacity: 1.5L / 50fl oz

Weight: 143 g / 5.0 oz

Dimensions: 250 x 115mm / 9.8 x 4.5in

Eureka El Capitan 2+ Outfitter Tent

Eureka's El Capitan 2+ Outfitter Tent uses a classic 2-pole dome architecture with integrated ridgepole to shed wind and rain. Their design provides additional head and shoulder space and an impressive 15% more floor space than traditional designs. This roomy two person tent even has extra space for gear, if not inside the tent then in one of two vestibules. Made from quality materials like Heavy-duty 150D floor fabric which defends against premature abrasion and punctures and strong 7000-series Aluminum poles. Built to outfitter grade specifications the El Capitan 2+ Outfitter Ten is reasonably priced and provides a long list of features that any camper can appreciate.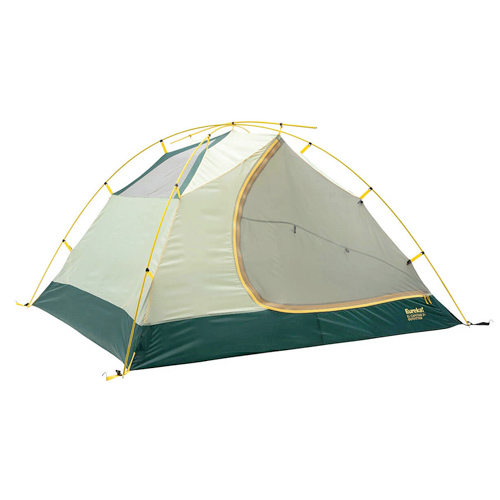 Features:
2-pole Free-standing dome design with ridgepole than lends increased head and shoulder room
15% more floor space than traditional sizing provides extra room for additional/bulkier all-season gear
Heavy-duty 150D poly oxford floor defends against premature abrasion and punctures
Oversized YKK brand zippers provide long-term durability in adverse conditions
Front and rear doors for easy entry and egress
Front and rear vestibules feature Eureka's High/Low Vent -Air Exchange System
Zippered fabric panels behind the mesh on doors and walls allow for unmatched ventilation control
Durable 7000-series Aluminum frame
Specs:

Price: $349.95CAN / $259.95

Weight: 3.85kg / 8.5lbs

Minimum Weight: 3.1kg / 6lbs 15oz

Packed Size: 18 x 51cm / 7 x 20in

Floor Area: 3.2 m² / 35 ft²

Outdoor Vitals Delano Tarp

Outdoor Vital's Delano Tarp is made for campers, hikers, and backpackers thanks to its waterproof, windproof, and lightweight design. At just 397g / 14oz this is a must-have portable shelter option for ultralight trail runners and hikers. You can easily customize the tarp's setup since it comes with fully adjustable, durable tie-outs and has a 'Catenary Cut' which keeps the tarp fabric tighter when hung. If you add in a few trekking poles and you have a light and fast shelter for when the weather turns ugly. It is made from 15D Silicon impregnated ripstop nylon with taped seams and a light coating of PU to avoid "misting" in heavy rain. Outdoor vitals even includes high-grade aluminum stakes and a light 15D poly carry bag with the Delano so you are ready to hit the trail. This is a high-quality, lightweight tarp at a very reasonable price and one you should definitely check out.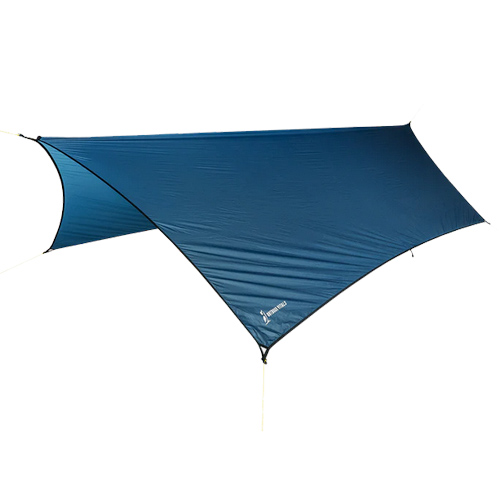 Features:
Compact and lightweight
Quick set up with fully adjustable, durable tie-outs
High-grade aluminum stakes included
Ultralight premium fabric cuts weight and retains strength
Catenary cut sides keep the tarp fabric tighter when hung
Loops for trekking pole placement on edges
15D Poly carry bag included
Extra guy line points on the sides
Seam sealed for waterproofing
Materials:

15D Silicon impregnated ripstop nylon with taped seams and a light coating of PU to avoid "misting" in heavy rain

Specs:

Price: $177.52CAN / $129.97US

Size: 335 x 198cm / 11' x 6'6"

Compact Size: 23 x 11.5cm / 9" x 4.5"

Weight: 397g / 14oz

Backpacker's Pantry

Backpacker's Pantry creates a wide range of dehydrated and freeze-dried gourmet backpacking meals. They create authentic recipes using healthy & sustainable ingredients for all dietary needs. These lightweight, nutritious meals are great for backpacking, emergencies, camping, and hiking. The Backpacker's Pantry facility is USDA Organic certified, Gluten Free certified, Kosher, USDA inspected daily, and Non GMO Project certified. Backpacker's Pantry is also a member of 1% For The Planet and is 100% solar powered with all carbon emissions from shipping being offset. Their near-future plans are to develop, produce and integrate sustainable packaging for their entire product line.

If you are looking for a full meal combo which consists of breakfast, lunch, dinner and dessert then consider my favourites below: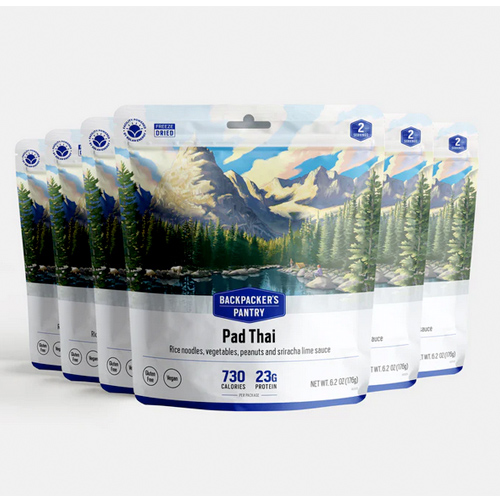 Backpacker's Pantry Pad Thai

Rice noodles & veggies blended together with a spicy Sriracha lime sauce.

Vegan, Vegetarian, Gluten-free

3-year shelf life (exact expiration date found on product packaging)

730 calories per pouch

23g of protein per pouch

2 servings per pouch

Price: $15CAN / $9.99US

Backpacker's Pantry Three Cheese Mac & Cheese

Elbow pasta, Parmesan, Romano, and Cheddar cheese.

Vegetarian

10-year shelf life (exact expiration date found on product packaging)

510 calories per pouch

24g of protein per pouch

2 servings per pouch

Price: $13.50CAN / $9.99US

Backpacker's Pantry Summit Breakfast Scramble

Red beans, scrambled eggs, cheddar cheese, and peppers.

Vegetarian, Gluten-free

3-year shelf life (exact expiration date found on product packaging)

260 calories per pouch

18g of protein per pouch

1 serving per pouch

$15.00CAN / $10.99US

Backpacker's Pantry Blueberry Peach Crisp

Artisanal small-batch granola atop rolled oats, blueberries, peaches and a hint of cinnamon.

Vegetarian

3-year shelf-life (exact expiration date found on product packaging)

540 calories per pouch

10g of protein per pouch

2 servings per pouch

Price: $13.50CAN / $8.99US

Mystery Ranch Wingman Accessories

Mystery Ranch makes some of the most rugged and durable packs on the market and now they make a line of Wingman Accessories to kit out your pack with some pretty cool must-have features. Check them out below and see which one you want most.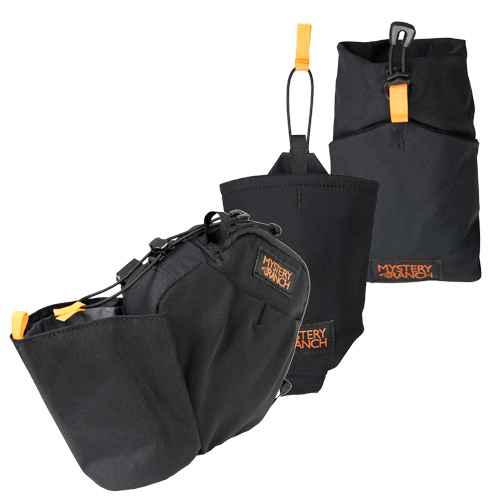 Mystery Ranch Wingman Hydro

The Mystery Ranch Wingman Hydro is a stretch-woven hydration pocket that can conveniently carry a water bottle (up to 750ml) or adult beverage should you choose. It has an elastic cord with a cordlock system that provides easy one-handed access to your beverage as needed. The Wingman Hydro is compatible with most backpacks and easily attaches to the shoulder strap with a secure velcro flap.

Price: $32CAN/ $29US

Weight: 0.1kg / 0.1 lb

Dimensions: 18 x 10 x 1cm / 7.25 x 4 x 0.5"

Materials: Durable stretch-woven fabric

Colours: Black, Foliage, Pebble

Mystery Ranch Wingman Multi-Pocket

Like the Wingman Hydro, Mystery Ranch's Wingman Multi-Pocket attaches to the shoulder strap of most packs with a secure velcro flap and is designed to carry those easy-to-lose and hard-to-find items like keys, phones, field guides and sunglasses. An additional stretch pocket lets you keep a source of hydration at your fingertips as well. And if you want to travel super light, the Wingman Multi-Pocket comes with a carry strap so you can wear it by itself as a hip pack or over-the-shoulder sling bag.

Price: $59CAN / $49US

Vol: 1.5 L / 91.5 cu-in

Weight: 0.13 kg / 4.58 oz

Dimensions: 19 x 25 x 8cm / 7.5 x 10 x 3"

Materials: 330D nylon Robic and breathable body panel fabric; YKK® DWR Zipper for added water protectionbr

Colours: Black and Shadow

Mystery Ranch Wingman AFP

The Mystery Ranch Wingman AFP is the most robust and versatile of all the Wingman accessories since it has a secured zippered pouch, an external elasticized quick-access pocket and a water bottle carry pouch. It is basically the Wingman Multi-pocket and a Wingman Hydro combined and then some. It too attaches to the shoulder strap of most packs with a secure velcro flap and keeps everything you need conveniently located within reach. Carry sunglasses, headphones, compact water bottles, and a phone all at once—it's no problem for the Wingman AFP.

Price: $32CAN / $29US

Weight: 0.1kg / 0.2 lb

Dimensions: 18 x 13 x 1cm / 7.25 x 5 x 0.5"

Materials: Durable stretch-woven fabric

Colours: Black, Foliage, Pebble

Bluetti EB3A Portable Power Station | 600W 268Wh

Bluetti has been producing portable power products since 2019 and the latest in their product line is the Bluetti EB3A Portable Power Station. This compact power station is super portable thanks to its lightweight and built-in handle and it comes packed with a lot of features. The unit is powered by a 268Wh LiFePO4 battery that is rated at 2500+ charging cycles to 80%. It uses a Lithium Iron Phosphate battery which is less volatile and superior to the more traditional Lithium Ion batteries which have 1/5th the service life. It outputs 600W of power with a surge rating of 1200W, this means that in 'Power Lifting Mode' the EB3A will adjust the voltage and the amps to allow devices that need more than 600W to operate. Charing your devices and other electronics is easy thanks to the EB3A's dual AC and USB outlets and it even comes complete with a Qi wireless charging pad. It can power a small car or home fridge for 3-4 hours, a 20W fan for 11 hours or run a 5W light on for 30 hours and charge a laptop 5-6 times or an iPhone 12-17 times.

The EB3A features a 430W fast charge that enables an 80% charge in as little as 30 minutes. It can be charged by plugging into any standard AC wall outlet, solar charger, or car lighter port. There is a built-in display which allows you to adjust some settings and monitor your power consumption or the charge capacity of the unit. There is also an app that you can download onto your Apple or Google mobile phone to monitor the Bluetti EB3A remotely. This tiny but mighty ultra-fast charging unit is ideal for car camping when you need to power a fridge or work on the road and at home it is a reliable uninterrupted power supply (UPS) that comes in handy when emergencies or power outages hit.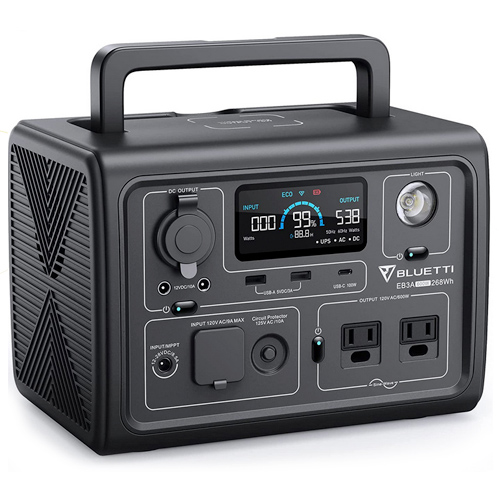 Features:
600W AC Pure Sine Wave Inverter (1,200W surge)
268Wh Capacity
430W Max. Fast Dual Charging (Solar+AC)
LiFePO4 Battery with 2,500+ Life Cycles to 80%
6 Ways to Recharge (AC/Solar/Car/Generator/AC+Solar/AC+Adapter)
9 Outputs for Charging Multiple Devices at once
Smart Control & Monitor in BLUETTI App
200W Max. Solar Input
Easy to Carry/ Fast Charging/ Safe & Reliable/ Cost-effective
Specs:

Price: $429CAN / $239US

Weight: 4.6kg / 10.14lbs

Dimensions (LxWxD):/25.5 x 18 x 18.3cm / 10.04 x 7.09 x 7.20in

Recharge time: AC charging (Turbo mode) ≈1.3-1.8 Hours

Solar charging ≈ 1.8-2.0 Hours (With prime sunshine, ideal orientation and low temperature)

AC + Solar (430W)≈1.2~1.7 Hours (With prime sunshine, ideal orientation and low temperature)

Dual AC (430W) ≈1.2~1.7 Hours (With optional BLUETTTI T200 Adapter)

Gregory Zulu 65L Pack

The Zulu Pack has been available in a smaller 30L version for years and now Gregory has just released a 65L version for multi-day camping and hiking trips. The Zulu is a versatile and durable backpack that is designed to provide comfort, stability and organization for backpackers who need to carry a lot of gear. For spring 2023 the new Zulu has a more supportive and comfortable suspension system, dynamic carry, improved torso adjustment and is now made with recycled materials that provide a 26% reduction in the pack's carbon footprint when compared to a pack made from virgin nylon. Both the Zulu and the Jade (for women) use a new FreeFloat dynamic hipbelt design that moves with your body by linking the pack's hipbelt to the frame with FreeFloat panels for energy-saving comfort on the trail. There is also additional padding in the hipbelt for a body-hugging fit that conforms to the shape of your lower back and hips for superior comfort and support. The Zulu and Jade use a suspended, open-air back panel design to better keep you cool and the torso length is adjustable to fine tune a precise fit (with a full 3.5 inches of adjustability). The pack has a spacious main compartment that can fit up to 65 litres of gear, with a zippered divider that can separate the sleeping bag area from the rest of the gear. Design details include extra-large hipbelt pockets for your phone, a hydration sleeve, a front stretch mesh pocket and U-Zip opening for easy access to the main compartment.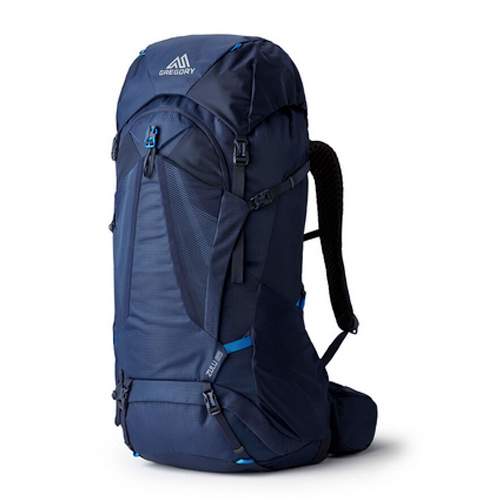 Features:
Adjustable torso provides 3.5"" of adjustment, allowing for a custom fit without compromising support.
Gregory's patented FreeFloat dynamic hipbelt links the hipbelt to the frame with a panel designed to move and flex with your body.
3D hipbelt design conforms to the shape of your body, seamlessly providing the padding and support needed to carry heavy loads.
Full-length tensioned mesh creates space between your back and the pack to allow for heat to escape and air to flow freely to cool you down.
Designed around the architectural principles of tension and compression, the perimeter frame provides stable, yet flexible support to comfortably carry the load on your back.
Extra large hipbelt pockets provide secure, easy to access to the essentials you want at your beck and call.
Constructed from Lifespan foam to provide a generations worth of comfort, the shoulder harnesses are perforated to maximize airflow and comfort on the trail.
Main U-Zip opening for open access to the main compartment.
Zippered bottom sleeping bag compartment with removable divider.
Hydration sleeve with SpeedClip hydration hanger, compatible with Gregory's 3D Hydro reservoirs (reservoir not included).
Floating top pocket with zippered compartment and an underside zippered pocket, reflective attachment points, and key clip.
Dual side stretch mesh pockets with pass-through for over or under compression.
Front stretch mesh pocket with durable fabric front panel and secure buckle closure.
Adjustable attachment loop and upper shock lock for trekking poles or an ice axe.
Custom ComfortGrip molded zipper pulls.
Specs:

Price: $350CAN / $270US

Colours: Halo blue, Forage Green

Sizes: SM/MD, MD/LG

Weight: 1.91kg / 4.21lbs

Volume: 63L / 3844cu in

The North Face Trail Lite 2 tent

The North Face's new Trail Lite 2 tent is a two-person three-season tent that uses a durable X-tent design with symmetrical poles and user-friendly clips for an easy setup. Pre-bent poles maximize the interior living space by providing a symmetrical design and generous peak height. The full mesh tent is ideal for summer days/nights when the weather is clear but it does with a 20D nylon ripstop fly to keep things dry should it rain. With two large D-shaped doors (one on either side) it is easy to get in and out of the Trail Lite Tent. There are also two vestibules which provide another 2.8 m² / 29.75 ft² of storage space for your pack and wet gear. The internal organization pockets keep essentials close at hand and the ceiling pockets hold headlamps, lights, and even a tablet and more. With only the features you need and nothing more, The North Face has kept the Trail Lite 2 tent's weight to a minimum, making this an ideal backpacking and car camping tent.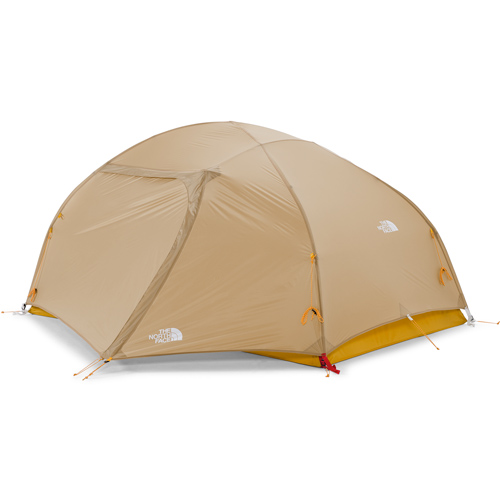 Features:
Made without flame-retardant coating
Two-person capacity
Easy-to-use X-tent design setup with symmetrical poles and user-friendly clips
Ample peak height and a symmetrical design with pre-bent poles maximize the interior living space
Oversize doors are easy to get in and out of and offer a great view of what's outside
Two spacious vestibules so you can fit backpacks and bulkier items inside the tent
Guylines on rainfly align with pole architecture to withstand heavy storms
Internal organization pockets keep essentials at hand
Ceiling pockets hold headlamps, lights, tablets and more
Comes with a storage bag
Materials:

Fly: 20D nylon ripstop, 1200 mm PU coating and non-PFC durable water-repellent (non-PFC DWR) finish

Mesh: 20D nylon mesh

Floor: 75D polyester, 5000 mm PU coating and non-PFC DWR finish

Poles: 9.5 mm aluminum pole set

Specs:

Price: $469.99CAN / $300US

Capacity: 2

Total Weight: 2.31kg / 5lbs 1.5oz

Trail Weight: 2.01kg / 4lbs 6.9oz

Vestibule Area: 2.8 m² / 29.75 ft²

Camelbak Chillbak Cube Soft Cooler

Camelbak has entered the soft cooler market with its new Chillbak Cube Soft Cooler. This is a backpack-style cooler and since it's Camelbak they have even included a built-in hydration system along with a spigot in the cooler back. This 6L Fusion™ Group Hydration Reservoir stows snugly in the zippered back panel of the Chillbak and provides enough water refreshment for a large group in addition to the beverages being kept chilled inside the cooler itself. The Chillback can hold up to 24 cans and 15 pounds of ice with 6L of water and keep it all cold for 72 hours. The leakproof roll-top closure means the Chillbak has easy access and superior thermal efficiency. There is also additional storage and a zippered pocket for a phone and other essentials that need to stay dry. The pack's carry system has generously padded back panel and shoulder straps along with a waist belt for added stability and comfort.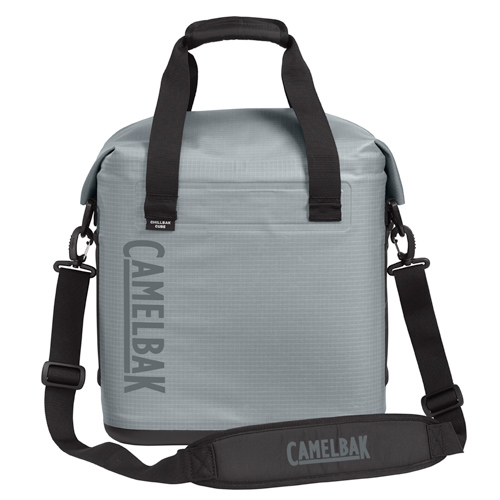 Features:
Includes 6L fusion group reservoir with tru zip waterproof zipper
Stows conveniently behind zippered back panel
Keeps cold 70 hours. retains ice for 48+ hours
Hose with spigot
Accessible from exterior for quick refills
Roll top closure
Allows single-handed access while providing superior thermal efficiency
Padded backpanel and shoulder straps
Waist belt for added stability
Additional dry storage
Zippered pocket for phone and essentials
Materials:

Pack body: tpu coated 400d nylon ripstop bluesign approved

Pack bottom: molded eva

Pack lining: 420d nylon oxford, ether tpu coated

Pack bottom: molded eva Pack lining: 420d nylon oxford, ether tpu coated

Specs:

Price: $469.99CAN / $300.00US

Colours: Adriatic Blue, Monument Grey

Weight: 2 kg/4.5 lbs

Dimensions: 49.5x40x28 cm/19.5x16x11 in

Reservoir capacity: 6 L/360 cu in

Total pack capacity: 30 L/1830 cu in

Best New Apparel for Summer 2023

or our

Best New Accessories

be sure to check those out as well.

Want to get a great deal on some new Camping Gear and help make this website possible in the process? Click the 'Buy Now' button and see what deals await you.