Best Gifts Over $200: 2019 Holiday Gift Guide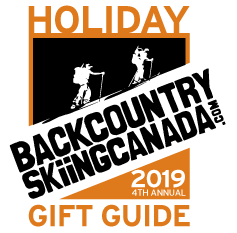 Welcome to our 4th Annual Backcountry Skiing Canada Holiday Gift Guide. We're going to start things off easy with the under $50 category, then build up speed for the $50-$100 range, followed by the $100-$200 gifts before we culminate with the $200+ price range. No matter what price range your spending preferences land in we're sure you'll find the perfect gift for that adventurer on your holiday gift list
Top Gifts over $200
Not that more expensive gifts say you care more, but some things are worth the money and just cost more. These are the top gifts in our Holiday Gift Guide and are priced at $200 and higher, consider these the best-of-the-best! Hopefully, you can find the ideal gift for that special someone on your holiday list.

We'll be rolling the gift Guide out over the next few weeks so do stay tuned for more.
---
Garmin Fenix 6X Pro Solar
Garmin has long reigned supreme when it comes to multisport smartwatches and their brand new Fenix 6X Pro Solar takes things up a notch, a big notch. Sure you can keep track of your fitness progress and the built-in satellite navigation will take you far and keep you on course but the Pro Solar also features a new display that converts the sun's rays into extra battery. The Fenix 6X comes with the typical accelerometer, heart rate sensor, and gyroscope along with a built-in GPS, Glonass, a barometric altimeter, compass, thermometer, and pulse oxidation sensors. It also stores 2,000 songs, features an NFC chip for contactless payments, and is waterproof up to 10 ATM. There is also a bigger screen on the 6X compared to earlier versions and a more efficient GPS than before. This comes in handy to navigate the included North American map data but not to worry, with 32GB there is always room for more maps for those adventures to far-flung places. It also, of course, has built-in modes for biking, running, swimming (indoor and out), multisport, gym (strength training, cardio and elliptical, stair-stepping, rowing and yoga), golfing (41,000+ course maps), skiing (2000+ ski resort maps) and more. The price tag is high for this holiday gift but it is sure to be one gift the techies on your list will not stop talking about.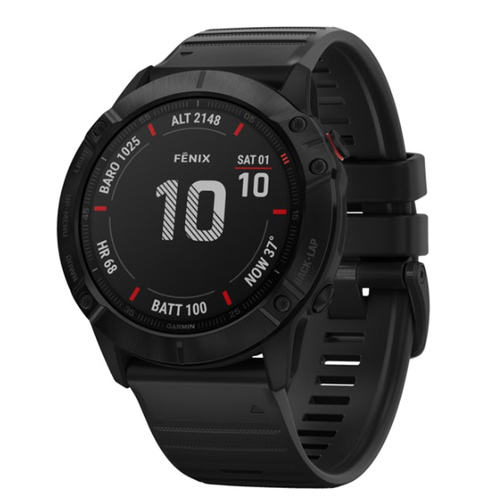 Price: $1029.99CAN / $999.99US
Weight: 93g / 3.2oz
Dimensions: 5.1 x 5.1 x 1.5cm / 2 x 2 x 0.6"
Display dimensions: 3.6 x 3.6cm / 1.4 x 1.4"
IPX rating: IP X8
Built-in memory: 32GB
Display Resolution: 280 x 280 pixels
Battery Life: Smartwatch - Up to 21 days; GPS - Up to 60 hours; Battery saver watch mode - 80 days + 40 days


---
Helly Hansen Odin gloves
In keeping with Helly Hansen's Odin line of backcountry apparel, their new Odin Gloves are a 2-in-1 backcountry touring glove with a removable inner liner. On the way up, remove the outer glove and for the down put the insert back into the outter glove for maximum warmth and protection thanks to the Helly Tech waterproof/ breathable technology. The Odin Gloves features a goat-skin palm for grip and comfort, and well, it fits like a glove.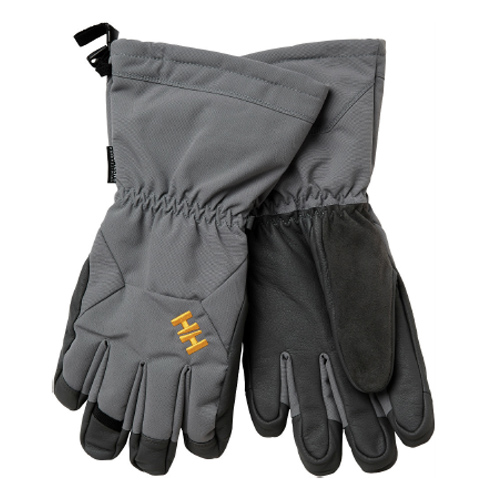 Price: $200CAN / $140US
Fabric: Shell - 58% Nylon, 42% Leather; Lining - 100% Polyester; Insulation - 100% Polyester
Weight: 286g / 10oz
Sizes: XS, S, M, L, XL, 2XL


---
Dakine INFINIUM Jacket
The Dakine INFINIUM Jacket is made to keep you warm while taking what Mother Nature can throw at you. It uses Gore-Tex INFINIUM Water/Wind resistant fabric (hence the jacket's name) along with Allied Down SILVER 650 fill power Grey duck down. The INFINIUM jacket has a soft touch and a lightweight, natural feel while still incorporating tech features like an audio-ready chest pocket and even a stuff-sack for storage. Tackle your gift-giving list this holiday season with the Dakine INFINIUM Jacket.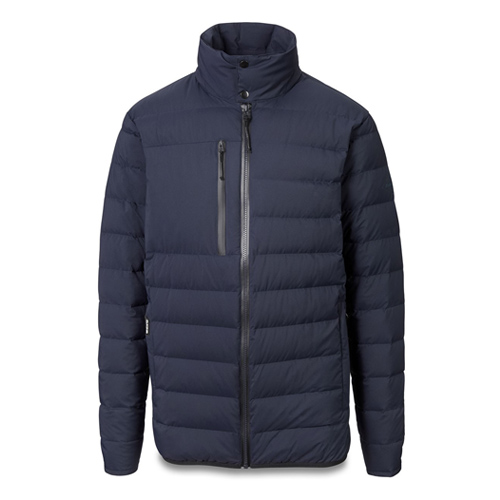 Price: $362CAN / $275US
Colours: Night Sky
Sizes: S, M, L, XL, XXL


---
Eagle Creek Cargo Hauler Wheeled Duffle 130
A super-rugged duffle with massive amounts internal space is what the Eagle Creek Cargo Hauler Wheeled Duffle 130 is all about, oh yeah, and it also has wheels! Keep things organized with the extra pockets and pack it full, then roll it through airports and busy city streets with ease. When it's not in use it packs up into a stuff sac (included) for easy storage. Convenience and organization are paramount with the Cargo Hauler Wheeled Duffle 130—perfect for the world traveller you know.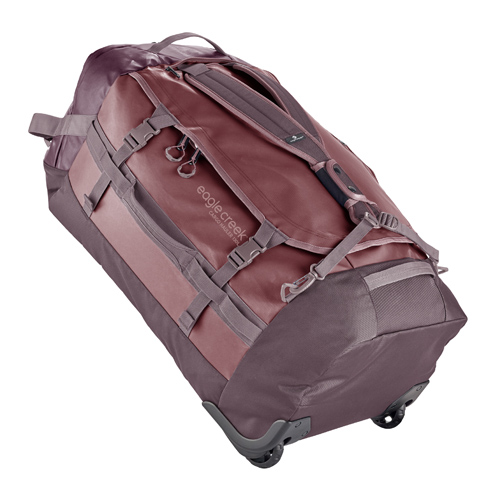 Price: $249CAN / $189US
Weight: 2.01kg / 4lbs 7oz
Colours: Jet Black, Arctic Blue, Earth Red, Golden State Print, Calihiero
Dimensions: 86 x 35 x 38cm / 34 x 13.75 x 15"
Capacity: 129L / 7870cu in
Material: TPU 600D Poly, 1000D Helix Poly Twill

---
Kuat Grip 6
Easily carry up to 6 sets of large skis or 4 snowboards on your car rack with the Kuat Grip 6. It uses GripLock rubber to securely hold skis and snowboards of varying size and the locking rack and mounting system ensure your gear remains safe and secure. The Slide-out feature is one of the most innovative features of the Grip 6 and makes for easy loading and unloading. If you want to save some space and money there is also a Grip 4, which, you guessed it, accommodated 4 pairs of skis or two snowboards.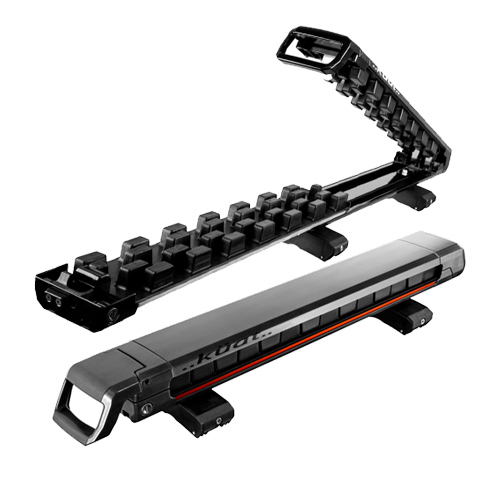 Price: $535CAN / $398US
Colours: Black, Grey, Pearl
Load capacity: 72.5kilo / 160lbs


---
Eddie Bauer Evertherm Stretch Hoodie
Eddie Bauer redefines down with there Evertherm Stretch Hoodie, it uses Thindown fabric which replaces traditional, high-loft down clusters with ultra-thin down sheets. This eliminates the need for quilting or channels and results in no cold spots and no feather leakage. This super warm jacket has no bulk and a streamlined design, unlike other down jackets. The certified down insulation used is in accordance with the Responsible Down Standard (RDS) so it respects the welfare of the birds used and there is no live-plucking or force-feeding. A great holiday gift with a conscience.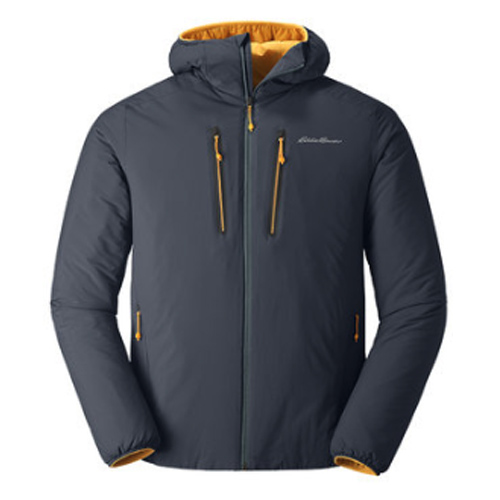 Price: $499CAN / $399US
Colours: Black, Storm, Advocado, Ascent Blue


---
Intuition Pro Tour and Tour Wrap Liners
If your liners have packed out or you simply have alpine touring boots with less than adequate liners it may be time for an upgrade. Intuition has you covered with their Pro Tour and Tour Wrap Liners. Intuition is known in the ski world to have the best liners money can buy and after you've skied in a pair you'll see why. If you put in the mileage ski touring then you should have Intuition liners in your boots, consider the Pro Tour or Tour Wrap Liners and treat yourself to a comfortable high-performance fit.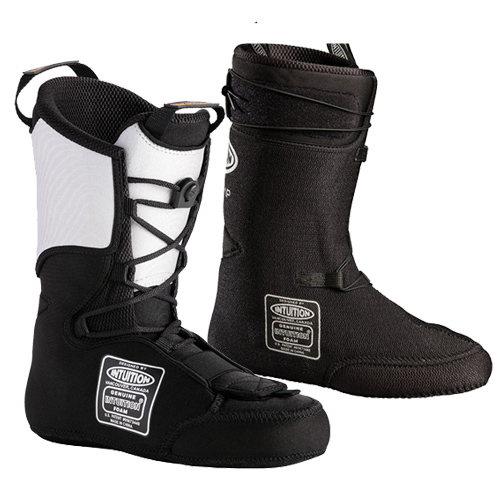 Intuition Pro Tour
Price: $233.75CAN / $198US
Colours: Black/Silver
Sizes: 4-15 US (22-33 Mondo)
Weight: 392-672g

Intuition Tour Wrap Liners
Price: $233.75CAN / $187US
Colours: Black
Sizes: 4-13 US (22-31 Mondo)
Weight: 380-520g


---
SHRED Slam Cap NoShock Helmet
Keep those you care about safe out on the snow this winter with SHRED's Slam Cap NoShock Helmet which uses their proprietary ROTATIONAL ENERGY SYSTEM or "RES". This Patent-pending technology manages the effects of rotational accelerations to the head-on impact. It uses ultra-thin, multi-directional absorption units made with an elastic layer to redirect and reduce rotational energy. SHRED also SLYTECH Foam, a honeycomb structure which allows impact energy to dissipate in multiple directions. Safety first!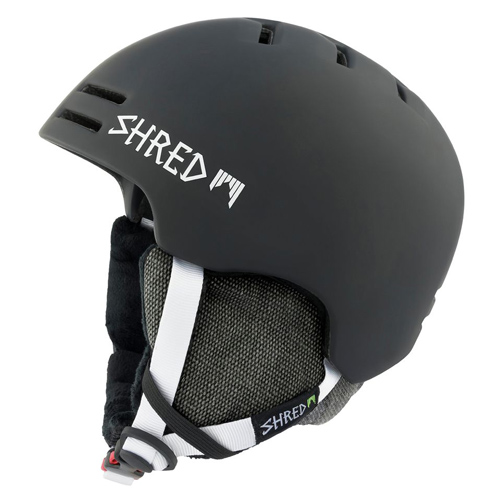 Price: $269.95CAN / $199.95US
Sizes: S, M, L
Weight: 420g / 14.8oz


---
La Sportiva Meridian Primaloft Jacket
La Sportiva's brand new Meridian Primaloft Jacket is a synthetic mid-layer that can be worn under a shell on colder days and as an outer layer when things warm up. The Meridian uses recycled fabric and insulation with a total of three different weights of Primaloft Silver Active Eco Insulation throughout the jacket. 100g in the core to keep you warm where you need it, 60g through the sleeve and 40g at the side body where you want less warmth. Give this premium synthetic jacket to those with an environmental conscience.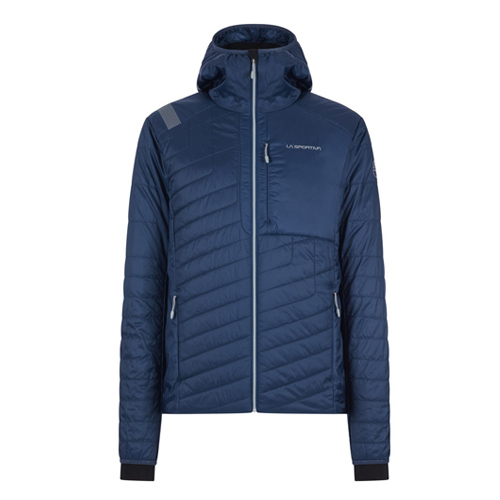 Price: $295CAN / $229US
Weight: 540g / 19oz
Sizes: S-XL
Colours: Black, Kiwi, Opal
Fabric: Main: 100% Recycled Polyester
Insert: 100% Recycled Polyester
Lining: 94% Recycled Polyester, 6% Polyester
Insulation: (Body) Primaloft Silver Active ECO (100gr), (Sleeves) Primaloft Silver Active ECO (60gr), (Insert) Primaloft Silver Active ECO (40gr)


---
MSR Reactor Stove
I don't know about y'all, but I have become a bit of a weight weenie in my advanced age. If the performance is there at fewer grams, I'm all over it. That's why the Uberlite is appealing. At 250g for the regular size, it's significantly lighter than most others in the R2, 6.5cm thickness category. 'looks to be pretty durable too. If need be, it comes with a repair kit—and a handy stuff sack. About the size of a beer can, but half the weight. Win, win!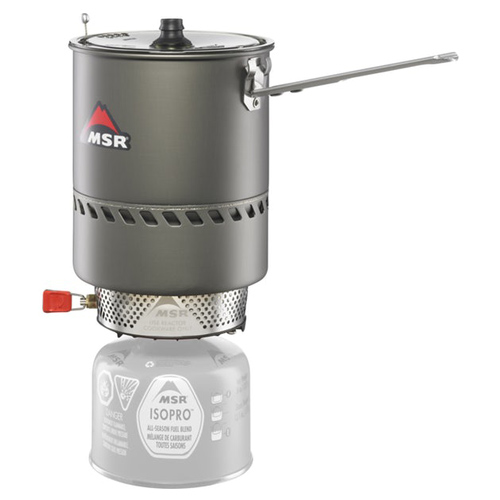 Price: $299.92CAN / $239.95US (1.7L)
Sizes: 1L, 1.7L, 2.5L
Weight: .5kg / 1lb 1oz (1.7L)
Boil time: 3 mins (1L)


---
SealLine Urban Dry Daypack
If you are a drybag fan for paddleboarding, kayaking or whatever, you'll love this SealLine daypack. It has all the attributes of a drybag in a remarkably comfortable daypack form-factor. If you live in a wet climate (hello Vancouver!) and want to bring your laptop with you on your bike commute to work, this pack may be the ticket. Little things like reflector hits on the shoulders are bike-specific and make the pack all the more appealing. A distinct, funky aesthetic and cool colours add to the package. Consider a purchase for your giftee.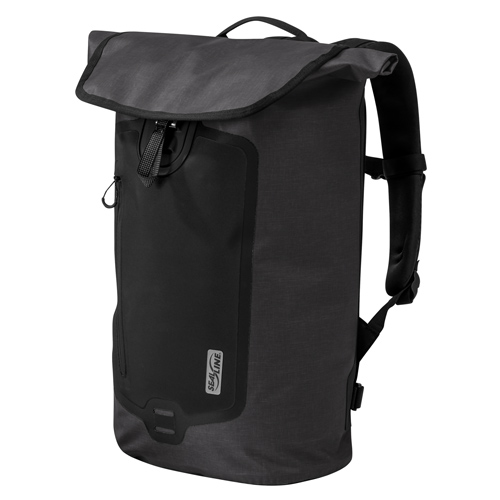 Price: $209.95CAN / $169US
Size: 26L
Colour: Graphite, Yellow, Brown
Weight: 1.35kg / 3lbs
Material: 15-denier HT nylon


---
Davinci Baxters
Handcrafted in Leon, Mexico by experienced artisans, the Davinci Baxters Slip-On boots are designed to last a lifetime and use full-grain leathers. They are designed for a natural foot feel, like that of a comfortable slipper with lightweight construction and no heel rise. The glove-like fit is very freeing for your toes and also super comfortable.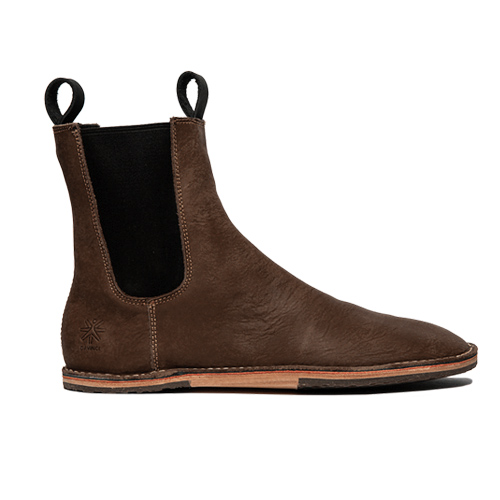 Price: $393CAN / $298US
Colour: Natural Tan, Natural Black
Sizes: 7-13.5


---
Uncharted Supply Co SEVENTY2 Survival System
Uncharted Supply Co. designed the SEVENTY2 Survival System to be a 72-hour Survival Kit with everything you'll need to await rescue. They worked closely with first responders, doctors, special forces operators, mountain guides and other experts to develop the SEVENTY2 Survival System. It contains—are you ready for it? Duct Tape, Datrex food, Paracord, Antibacterial wipes, l Water syringe, Chem lights, Collapsible water pouch, Magnesium alloy fire starter, Mylar thermal space blanket, Mylar thermal survival tent, Uncharted hat, Seventy2 External Shell, First aid kit, Nalgene water bottle, Gloves, Convertible shovel/pickaxe, Collapsible water tank, Heat packs, Muli-tool, Flashlight, Radio/flashlight/smartphone charger, RZ M5 air filtration mask, Goggles, Interior bag insert, Survival knife and sheath, Sawyer water filter and Sunscreen. Keep your loved ones safe with the gift of survival this holiday season.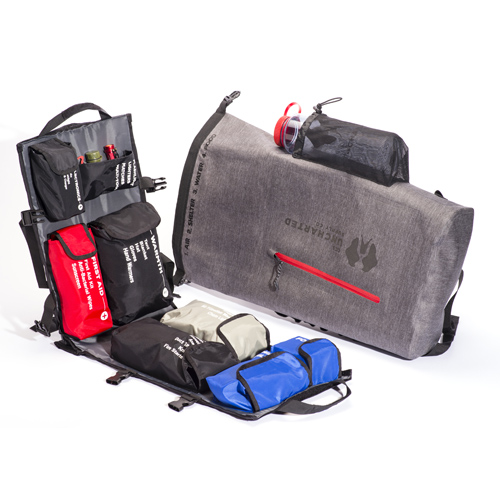 Price: $465.82CAN / $349.99US
Dimensions: 18" x 12" x 6"
Weight: 5kg / 11lb
Pack Fabric: Durable and waterproof 600D tarpaulin


---
Native Spindrift Goggles
Native's Spindrift Goggles use a rimless, wide field-of-view frame so you can see in every direction without limit and the lenses are interchangeable so you can stay one step ahead of the weather. The six-point interchange system allows you to easily replace the spherical SnowTuned lens for the included bluebird day grey lens which are ideal for sunny days. Give the gift of cool this holiday season with the Native Spindrift Goggles.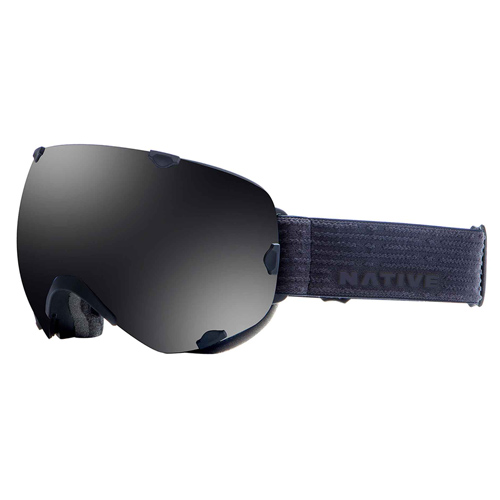 Price: $210CAN / $159US
Fit: Medium/Large
Includes: Hard case, Soft cloth, Low-light lens


---
Vaude MS SESVENNA JACKET III
A gift for keeping that special guy warm on the skin track, Vaude's MS SESVENNA JACKET III is form-fitting and has a very small pack size so it always finds its way into your backpack. Lightweight, PrimaLoft Silver Insulation will keep him warm while performance stretch side zones breath and provide improved freedom of movement. The MS SESVENNA JACKET III uses an eco-friendly, water repellent Eco Finish and is manufactured without the use of fluorocarbons (PFC). Win-win.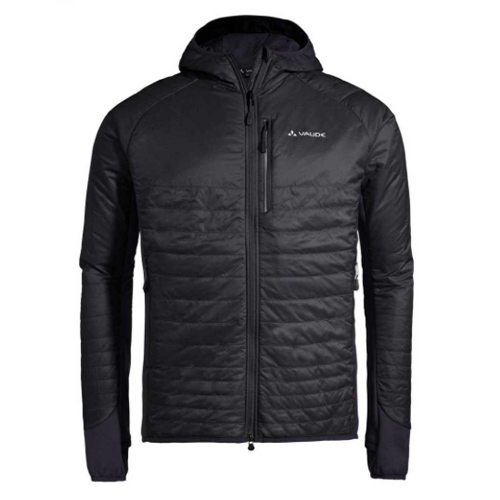 Price: $280CAN / $212US
Weight: 500g / 17.6oz
Colours: Black
Sizes: S, M, L, XL, XXL


---
G3 Zed Binding
G3 ups the ante with their new Zed alpine touring bindings, they took what they learned from the very popular G3 Ion and shrunk it down in size and weight. At only 345 grams per binding, it's the lightest fully featured tech binding on the market—not to worry though the Zed is built with the same bombproof dependability as the ION, just 240 grams lighter (without brakes and per binding). There is always a good reason to lighten up but G3 makes it even easier this holiday season.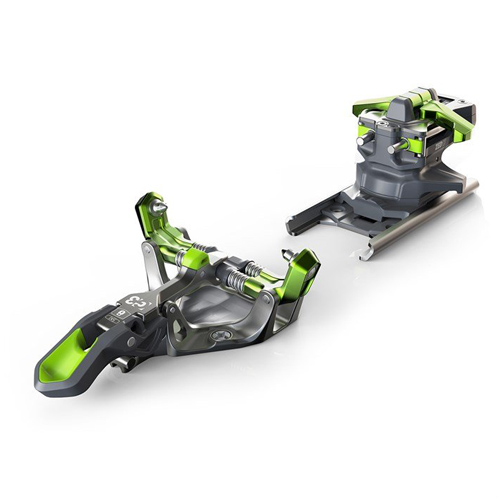 Price: 549CAN / $ US
Weight: 345g / 12.2oz (per binding)
Adjustment length: 30mm
Brakes: Sold separately


---
Mountain Hardwear High Exposure Jacket
Mountain Hardwear pulled out all the stops on their new High Exposure Jacket. It uses ultralight and packable GORE-TEX C-Knit shell fabric which is stretchy, durable and waterproof with unparalleled breathability. Fully featured, the High Exposure Jacket has a helmet-compatible hood with three-way drawcord adjustment, oversized zippered chest pockets for gloves, skins or radios, internal powder skirt and an Integrated RECCO avalanche rescue reflector. A hardcore jacket for a hardcore skier on your list perhaps.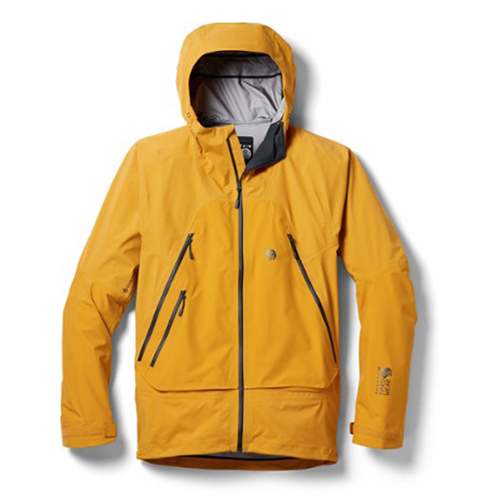 Price: $700CAN / $550US
Sizes: S, M, L, XL, XXL
Colours: Gold Hour, Combat Green, Traverse
Weight: 458g / 1Ib


---
YETI Hopper M30
YETI has taken a big leap forward with their popular Hopper 30 and replaced the waterproof Zipper with a magnetic closure system. This HydroShield Technology uses a strip of ultra-strong magnets to close the Hopper 30M and then it's secured with two quick-release buckles to ensure it can't open on its own. The wide-mouth opening allows for easy loading and unloading no matter what you want to keep cool inside. Get that camper on your gift list ready for summer with a premium YETI Hopper M30 Cooler.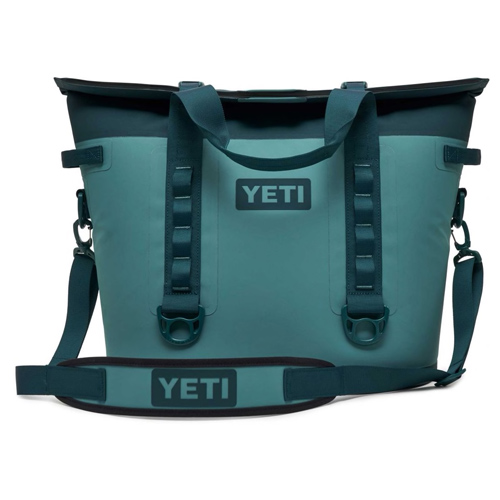 Price: CAN $399.99CAN / $299.99US
Colours: River Green, Charcoal, Navy
Weight: 3.18kg / 7lb
Dimensions: 63.5x30.5x44.5cm / 25x12x17.5" (Outside)


---
BCA Tracker S
BCA has taken a 'less is more' approach with their new Tracker S transceiver, by keeping all the required features and removing those that may slow down the average user. The Tracker S is easy to use with an instantaneous real-time display but no motion-sensing or upgradeable software option which are found on their more advanced Tracker 3 transceiver. The 'S' version still has the signal suppression feature for use with multiple buried transceivers, however. Keep your loved ones safe in the backcountry with this welcome gift of technology.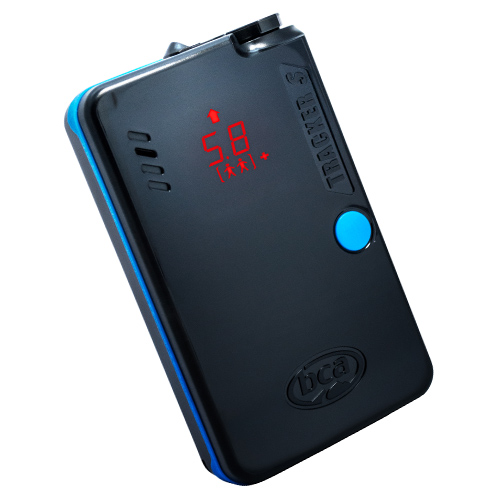 Price: $319.99CAN / $299.95US
Frequency: 457kHz
Maximum Range: 55m
Search Strip Width: 50m
Batteries: 3 AAA
Weight: 165g / 5.8oz (including batteries, not harness)
Dimensions: 11.5 x 7.1 x 2.6cm / 4.5 x 2.8 x 1.0"
Warranty: Limited 5-year warranty


---
If your budgets aren't quite this large then check out our
Best Holiday Gifts Under $50 here
or the
$50-$100 Gift Guide over here
. If you want to get a little more spendy than this, then
check out our $100-$200 gifts here
. Happy Shopping.