Best Gifts Under $50: 2020 Holiday Gift Guide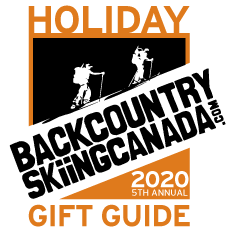 Welcome to our 5th Annual Backcountry Skiing Canada Holiday Gift Guide. We're going to start things off easy with the under $50 category, then build up speed to the $50-$100 range, followed by the $100-$200 gifts before we culminate with the $200+ gift ideas. No matter what price range your spending preferences land in we're sure you'll find the perfect gift for that adventurer on your holiday gift list.
Top Gifts Under $50
If your budget is limited have a look here to see what works. We're sure you'll find something that won't break the bank and that will make them super happy.

---
Helly Hansen External Life Pocket
Helly Hansen has been building the Life Pocket into their winter apparel since last season and due to there popularity, these innovative phone pockets are now offered in a stand-alone option called, you guessed it, the Helly Hansen External Life Pocket. Designed to keep your phone alive in cold environments, the External Life Pocket uses 60 grams of Primaloft Black insulation to keep your phone (or another electronic device) warm so that the battery will not lose its charge as fast. Instead of being integrated into a Helly Hansen jacket or pant, the External Life Pocket can be used independently and kept in your pack, car or other convenient places. If you are a winter adventurer and use your phone in the cold to communicate or take pictures then this little wonder will be your new best friend. You can thank us later.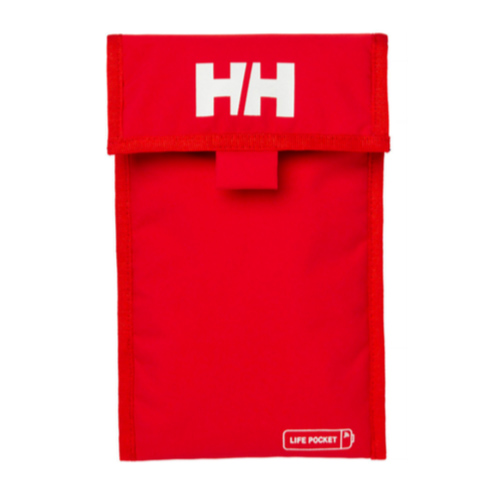 Price: $45CAN / $34US
Colour: Alert Red


---
Humangear Stax
Humangear has designed a modular, watertight, stacking storage system for food, snacks and other things you might need to organize around the house while camping or on your next adventure. Stax as they are called come in small, medium, large and an extra-large meal carrier. They are currently only available in one colour—spectrum but they do have orange, grey, blue, and green lids. All of the humangear Stax containers of the same size click together with a simple, quick 180-degree twist. The included ClipHandle not only offers a way to hold the containers from a loop, but it also acts as a clip, so you can hook one container or an entire Stax to a backpack, cooler or paddleboard. The humangear Stax extra-large is designed as a meal container and has a GoBites Click fork and spoon utensil stored in collapsed mode under the top lid in a small dedicated container while the two containers under this one can keep two foods separate and safe for lunchtime. These innovative modular storage containers will change the way you carry and organize your snacks, foods and much more.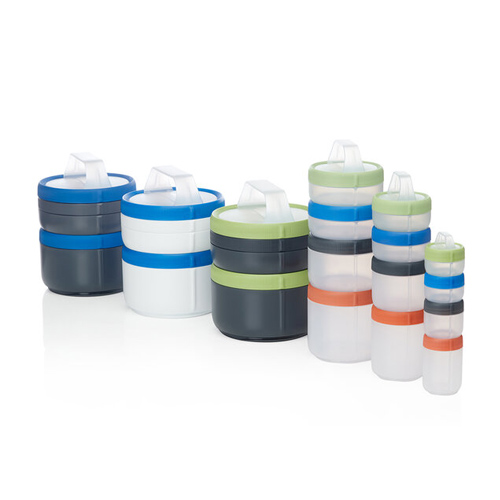 Prices: Small - $11.99US; Medium - $15.99US; Large - $20.99US; XL Stax - $30.99US
Sizes: S, M, L, XL (meal)
Colours: Spectrum, White/Green, Grey/Green, Grey/Blue, White/Blue
Weight: Small - 57.8g / 2oz; Medium - 131g / 4.6oz; Large - 237.8g / 8.4oz; Extra- Large /EatSystem - 390g / 13.8oz
Volume: Small - 2.6oz; Medium - 10.1oz; Large - 19.9oz; Extra-Large / EatSystem - 44.3oz


---
Poppy Hand-Crafted Popcorn
Everyone loves popcorn (how can you not really?) and it makes an ideal aprés ski snack while reliving the day's adventure with friends and family. Poppy Hand-Crafted Popcorn takes what you know about popcorn and amps it up by offering surprising flavours made with simple, natural ingredients. They use non-GMO popcorn and never use artificial flavours or colours. Most of their flavours are gluten-free and dairy-free as well. Just try not to salivate over some of these flavours: Birthday Confetti, Caramel Apple, Chili Cheese, Chocolate Peanut Butter, Chocolate Peppermint Bark, Cinnamon Bourbon Pecan, Cotton Candy, Dark Chocolate & Cherries, Dynamite Coffee Toffee, Gingerbread, Jalapeño Cheddar, Pumpkin Spice Caramel, Southern Pecan Pie and so many more. Poppy uses resealable zip lock bags to ensure a 6-month shelf life, but really, this stuff won't last more than a few minutes once opened. Our favourite flavours include Chocolate Peanut Butter and Gingerbread, but it's best you sample several flavours as they are all so unique.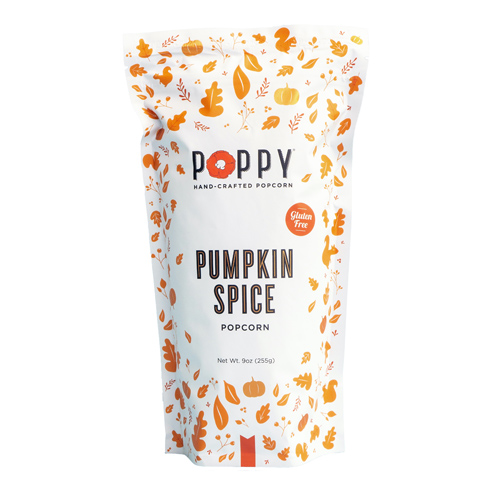 Price: $8.99-$16.99CAN / $6.25-$11.50US
Weight: 255g / 9oz
Flavours: Birthday Confetti, Caramel Apple, Cheddar, Cheese Lovers, Chili Cheese, Chocolate Peanut Butter, Chocolate Peppermint Bark, Cinnamon Bourbon Pecan, Cotton Candy, Dark Chocolate & Cherries, Dark Chocolate Pretzel, Dill Pickle, Dynamite Coffee Toffee, Everything Bagel, Gingerbread, Jalapeño Cheddar, Monster Mix, Parmesan & Black Pepper, Pimento Cheese, Poppy Mix, Pumpkin Spice Caramel, Reindeer Crunch, Salted Caramel, Salt & Pepper, Southern Pecan Pie, Spicy Thai, Spring Confetti, Sweet Onion, Vegan Salted Caramel, White Cheddar, Asheville Mix, Atlanta Mix


---
Vapur EZ Lick Foldable Dog Water Bottle
Vapur makes our favourite hydration system for the trail called the Element Anti Water bottle (which we reviewed here) and now they make one for our four-legged friends. The Vapur EZ Lick Foldable Dog Water Bottle is just as the name suggests, it's the classic soft-sided folding Anti Bottle but for dogs! Instead of packing a bulky dog bowl on your next hike or ski tour the EX lick is is an easier way to ensure your dog stays hydrated on the trail. The unique roller top allows dogs to lick water from the EZ Lick without wasting or spilling. It uses the same durable 3-ply construction as the regular Vapur Anti Bottle and of course, can fold up as you drink so it takes up less space in your pack. If you have a furry friend in your life then perhaps this is a good gift for them this holiday season.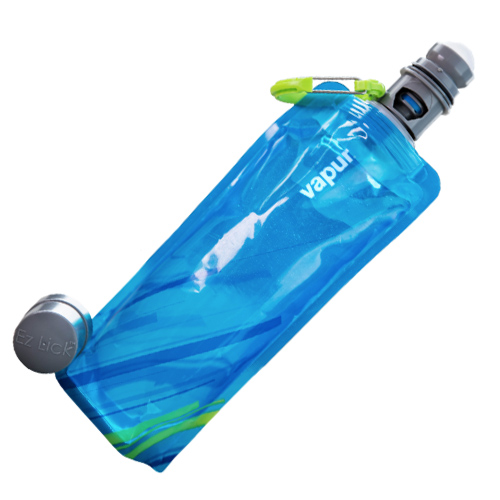 Price: $26.99CAN / $19.99US


---
Tailwind Starter Kit
Tailwind is a sports nutrition company based in Durango, Colorado, they create hydration products for athletes that are easy to digest, non-GMO, vegan, gluten, soy, and dairy-free. Tailwind is easy to take with you on the trail or longer adventures as it comes in convenient single-serve packages that mix with water. They provide the calorie, hydration, and electrolyte needs for the active athlete whether you are recreational or more serious. The Tailwind Starter Kit comes with three single-serve powdered Recovery drinks and eight powdered Endurance Fuel drinks—four caffeinated versions and four non-caffeinated. The Tailwind Recovery Drinks are designed to be used after a long day of skiing, snowshoeing or any winter training as it is formulated to repair muscles, restore energy faster and make you feel better sooner. They do this by replenishing glycogen stores and electrolytes such as sodium, potassium, calcium, and magnesium.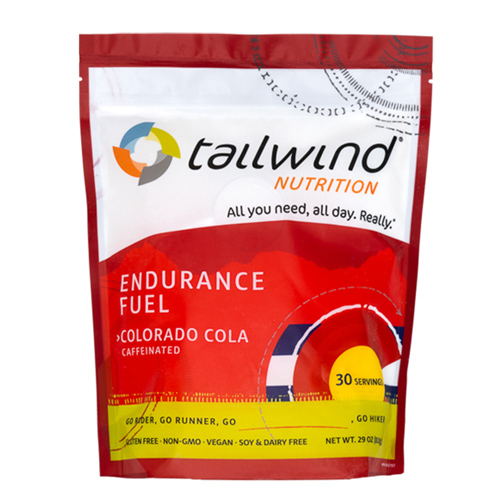 Price: $39CAN / $29US
Flavours: Endurance Fuel - Lemon, Mandarin Orange, Naked, Berry; Recovery Drinks - Vanilla, Chocolate


---
Cotopaxi Do Good T-Shirt
Not all T-shirts are created equal and Cotopaxi proves this with their Do Good T-Shirt. While it may look like just a graphic tee with a simple inspirational message—it's far more than that. For starters, it is produced in a Fair Trade Certified facility and made from 60% organic cotton and 40% recycled polyester. This t-shirt is a reflection of Cotopaxi's foundational mission both in how it's created and also the message it adorns. When you buy this super soft shirt you not only tell the world to "DO GOOD" but you also support better working conditions and long-term economic opportunities for factory workers. What more could you want, other than one of these 'Do Good T-Shirts'?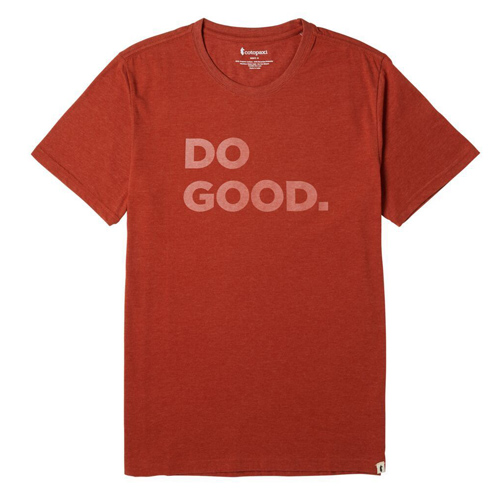 Price: $40CAN / $30US
Colours: Moss, Maritime, Cayenne, Heather Grey, Graphite
Sizes: S, M, L, XL, XXL


---
Feetures Elite Light Cushion Mini Crew
Feetures Socks offer much more than just a clever play on words. They are anatomically designed to provide a custom-like fit and deliver ideal comfort and protection by eliminating blisters. They use targeted compression and high density cushioning and impact protection without the bulk. Their unique toe design means that there is no irritating toe seam which again increases overall comfort. Feetures offers a wide variety of performance socks to choose from for running, walking and now cycling as well.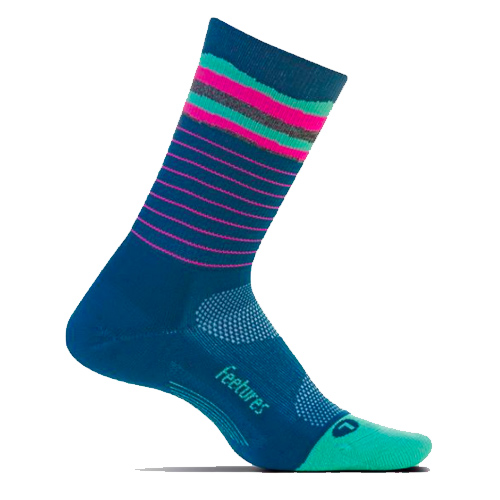 Price: $23.99CAN / $17.99US
Colours: Black Daybreak, Black HT Stripe, Black Prism, Black, Digital Teal, French Navy, Light Grey
Sizes: M, L, XL


---
HydraPak RECON Series Outdoor Bottles
There are literally thousands of water bottles on the market but what makes HydraPak's new RECON Series Outdoor Bottle unique is the fact that it is made from 50% certified recycled content. Both the cap and bottle are made from sustainably crafted Tritan Renew technology which uses recycled plastic as a raw material while reducing the consumption of fossil fuels and lowering greenhouse gas footprints. The RECON is also100% BPA, BPS and BPF free with no residual taste and is vividly clear and virtually indestructible. The patented twist cap provides a smooth flow for drinking and since it only has 2-parts (cap and inner gasket) cleaning is a cinch. It's available in two sizes, a 750ml and 1L version and both are of course dishwasher safe. It's time to rethink plastic water bottles and the RECON is just the bottle to do that.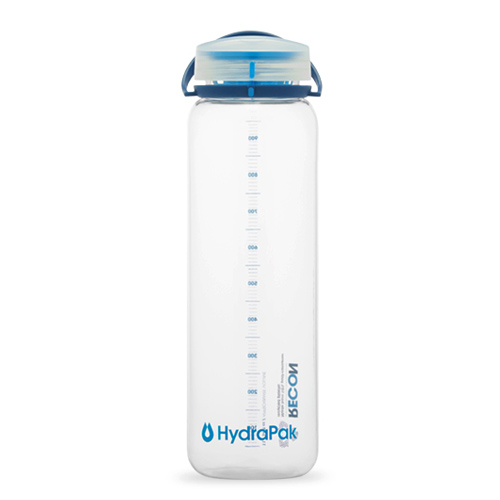 Price: $20CAN / $15US (750ml); $21CAN / $16US (1L)


---
Brave
Brave is a new kind of breakfast food. Its foundation is mainly organic oats, chia seeds, and hemp hearts, with enough protein, fibre and healthy fats to keep you fuelled until lunch. It's called an overnight breakfast since you prepare it the night before but in the morning you can eat it either cold or hot. You can add your favourite milk and then let your fridge do the work overnight saving on time in the morning. It only takes 30-seconds of prep the night before and provides enough energy to take not he day without the bonk from added sugars. Brave is a delicious & nutritionally optimized breakfast without any fuss or muss.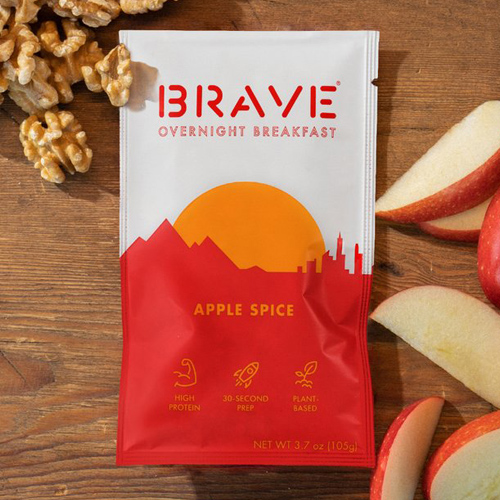 Price: $6.50CAN / $5.00US
Flavours: Peanut Butter Banana, Toasted Coconut Mango, Apple Spice, Mocha Chip


---
Phoozy XP3 Thermal Phone Case
Smartphones are a substantial investment these days so it pays to take care of them which means protecting them from dirt, water, cold and heat. The Phoozy XP3 does all of this and more thanks to its 5-layers of protection which include a Chromium Thermal Barrier derived from NASA spacesuit technology. This material is proven to reflect more than 90% of the heat of the sun to prevent your device from overheating while also insulating your device in cold conditions which helps to extend the battery life up to 4X longer. The Phoozy XP3 is also water-resistant and floats so you don't have to worry about losing your phone in the water. The durable construction also means the Phoozy XP3 exceeds military drop tests standards by more than two times. A built-in internal stash pocket provides a place for your credit card, ID or cash. This makes a great stocking stuffer for anyone in your gift circle.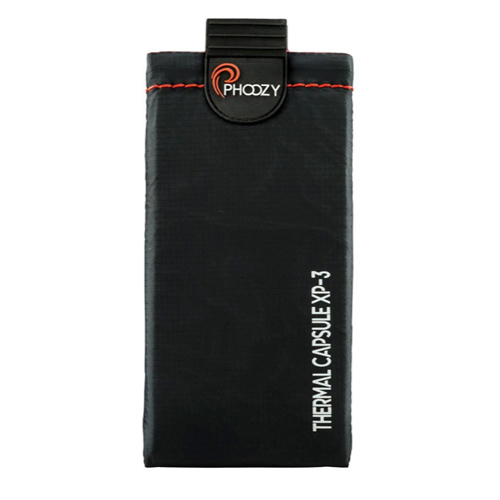 Price: $64.99CAN / $49.99US
Sizes: Plus, XL
Colours: Cosmis Black, Iridium Silver, Iridium Gold, Woodland, Marlin Blue, Mahi Green, Pink Fusion, Edge, Mako


---
Patagonia Unisex Tech Web Belt
Coming in under the $50 mark, the tech web belt is suitable for him, her or others on your holiday purchase hit list. The choice of colours means you can look for something to either match or starkly contract a pair of slacks. The belt comes long so the recipient can easily cut it down—unless they have a 46" waist. A couple MacGyver features round it all out: the beefy buckle doubles as a bottle opener and the entire belt can be used as a lash strap in a pinch.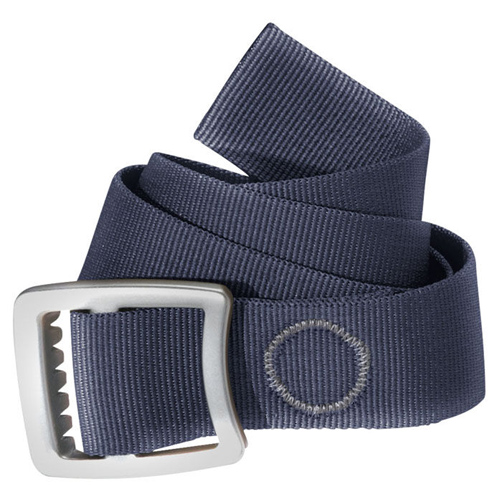 Price: $45CAN / $35US
Sizes: Belt length: 46.5"
Colours: Barn Red, Black, Crater Blue, Forge Grey. Mulch Brown
Weight: 128g / 4.5oz
Material: 1½" 100% recycled nylon webbing with a forged aluminum buckle


---
Klymit Day Pack
Klymit's new ultra-lightweight, compact day pack is only 170g / 6oz. The Dag Bag has a large main compartment with zipper closure and a small top pocket for keys, a phone along with other small items. It features traditional backpack straps and a chest strap and easily folds up into its top pocket for compact storage. You can also slide the Klymit V Seat (sold separately) into the inner back panel of the Day Pack which then provides additional support and comfort. Whether you plan on travelling light and fast or just want a small and portable day pack for day-to-day life the Klymit Day Pack proves that good things do come in small packages.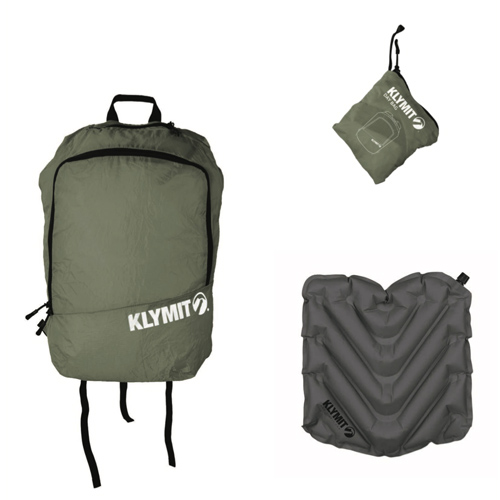 MSRP: $39.95CAN / $29.95US
Weight: 170g / 6oz
Dimensions: 43 x 28 x 16.5cm / 17" x 11" x 6.5"
Pack size: 15 x 17.8 x 5cm / 6" x 7" x 2"
Fabric: Poly Square Ripstop


---
Good To Go
Good To Go has always been our favourite brand of dehydrated meals to take along on mountain adventures and now they have two new flavours to enjoy—the Cuban Rice Bowl and Chicken Pho. Both flavours come in two serving sizes, single and double portion packs. The Cuban Rice Bowl has black beans, plantains and rice all in a garlic cream sauce. With 150g of protein and 540 calories in the single-serve option, it's a Latin inspired meal that is as nutritious as it is delicious. The Chicken Pho meal is a Vietnamese Chicken Noodle Soup with lots of star anise and fresh ginger. Chicken, cabbage, scallions and cilantro round it out to create a restaurant-quality meal. This meal has 27g of protein and 390 calories for the single portion, the double portion has twice those amounts. Do yourself a favour and pick up a sampling of Good To Go Meals for your next adventures and enjoy their unique flavours and quality ingredients. You'll see why we say that these are the best-dehydrated meal out there.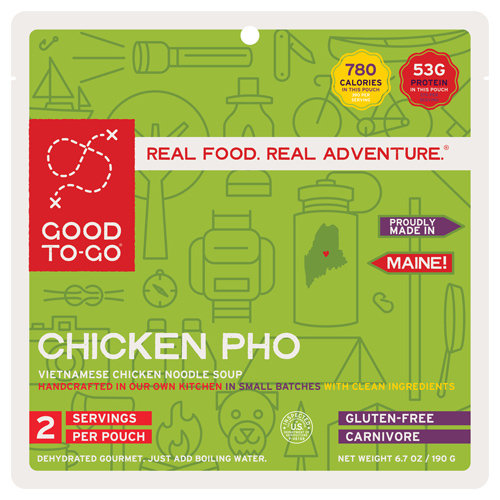 Prices:
Cuban Rice Bowl - $17.25CAN / $14.25US (double); $9.25CAN / $7.75US (single)
Chicken Pho - $17.95CAN / $14.75US (double); $9.95CAN / $7.95US (single)
New Flavours: Cuban Rice Bowl, Chicken Pho
Calories: Cuban Rice Bowl double 540 calories, Chicken Pho 390 calories


---
Smartwool Merino Sport 150 Beanie
Smartwool's Merino Sport 150 Beanie is designed to keep you warm but ensure that you don't overheat. It provides a little extra warmth on those cold days when a helmet alone won't cut it or it's not cold enough for a regular toque. The 56% Merino Wool, 44% Polyester blend fabric uses flatlock seam construction which is designed to minimize pressure points under a helmet or general chafing and discomfort. Merino's natural moisture management, temperature regulation, and odour resistance is ideal for any layer and excels in this Sport 150 beanie. The added polyester ensures a quick dry time so that your noggin doesn't get cold should you perspire a little. Whether you run in winter, snowshoe, cross country, resort or backcountry ski, the Smartwool Merino Sport 150 Beanie is a great addition to your kit.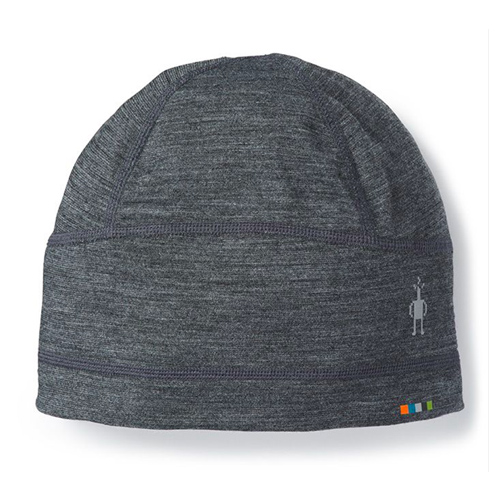 Price: $29.99CAN / $25US
Colours: Deep Navy, Medium Grey Heather, Moss Green Heather
Size: One Size Fits All
Weight: 20g / 0.71oz


---
MountainFLOW eco-wax Ski Wax
Nearly all the conventional ski wax currently on the market is made from petroleum products and It's full of harmful chemicals that ultimately end up in our watersheds which is obviously not good. With the average skier and boarder waxing their gear a few times a year and ski rental operations waxing their skis and boards daily, this all adds up to a heap load of chemicals making its way into our environment. We're talking on the magnitude of 2.5 million pounds of the stuff!

This is where mountainFLOW Eco Wax comes in, they make plant-based waxes with wax and oils that are not harmful to the planet and totally biodegradable. It comes in various temperature ranges: cold, cool, warm and all temperature and performs just as well as traditional petroleum wax. mountainFLOW Eco Wax makes a great gift for any skier or boarder out there and you're doing the planet a solid at the same time.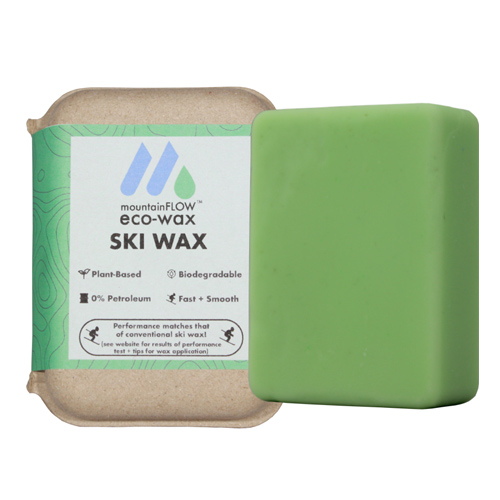 Price: $24.95CAN / $18.50US
Temperature Range: Warm, All-Temp, Cool, Cold


---
MSR Pika Tea Pot
Nothing quite like a "cuppa" after a long day on the trial, lake or river. The MSR Pika Tea Pot can help with that, and a lot more. Thanks to the "precise pour" design, the Pika can deliver piping hot water in a targeted, dribble-free manner—ideal for boil-in-a-bag meals and small-mouthed thermoses. It's got a handy stay-put lid and you can use it as an integrated cooking system; just stow your Pocket Rocket stove inside. At around $35, it won't break the bank either. Good gift!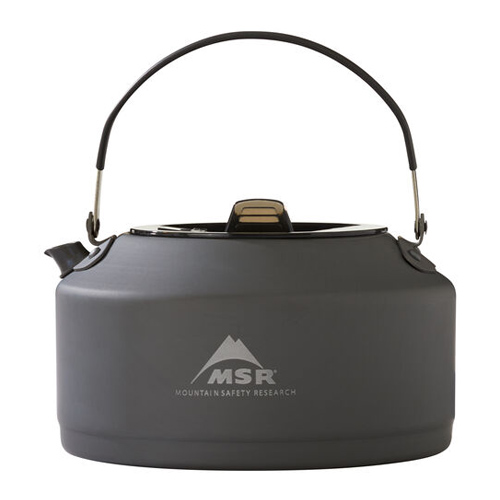 Price: $32.95CAN / $24.95US
Sizes: 1 litre
Colours: Grey
Weight: 147 g / 5.2 oz
Material: Aluminium


---
If you are looking for gifts in a slightly higher price category then check out our gifts in the
$50-$100 range
, the
$100-$200 category
, or the
$200+ price range round one
and
round two
. Happy Shopping.