Westcomb Focus Hoody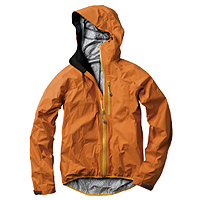 Westcomb is a no compromise brand of outdoor clothing. It's true, it says it right there on the label "no-compromise, premium mountain apparel brand." In my opinion this translates to "tough and durable", right?
Introducing in the 'orange' corner weighing in at a meagre 195 grams, we have the Focus LT Hoody. Light and fast this hoody packs a punch. Or does it? At only 195 grams I can't help but wonder if there has been some serious compromise in designing such a lightweight jacket. How do they do it? A hoody built like a 2.5 layer jacket weighing less than a handful of feathers? It's because eVent DVL is the only fabric of its kind that is air permeable. Curious? Let's find out more.
In this case the technology is eVent Direct Venting Lite (DVL) waterproof breathable fabric introduced to the industry in August 2012. It's like Westcomb is on the slimfast diet…shedding the pounds to increase the performance.
Most waterproof fabrics are not really all that air permeable. Take any of your old jackets hanging up in the closet (or pick one off the floor). Grab a chunk of the shell fabric and try and trap a pocket of air. If you try this with the eVent DVL you will find it almost impossible, much like trying to blow up a balloon that has a hole in it.
The idea is to offer a jacket that has the breathability of a soft shell while providing the hardiness of a storm proof hard shell.
The Company:
Westcomb was born out of the Canadian Rockies backcountry and inspired by adventurers throughout Western Canada from the chair lifts of Whistler to the mountain huts of the Bugaboos. In 2005 the team joined forces to combine technical expertise and creative design to offer "revolutionary materials of the industry leaders creating for you a line with progressive design, technologically advanced fabrics, and precision manufacturing." The gear is designed and manufactured in British Columbia.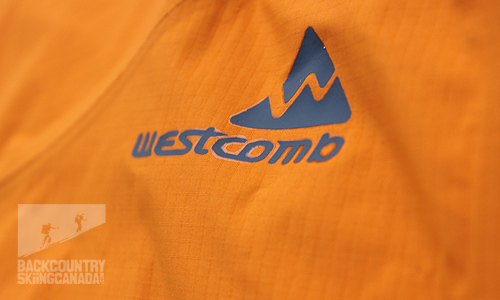 The Details:
The focus here (no pun intended) is the eVent DVL fabric that is 100% waterproof and air permeable. The jacket claims that it can resist storm levels of rain (up to a 30,000 millilitres water column).
The air permeability is the ability of water vapour to pass through a fabric and this hoody comes with the highest ratings. A traditional three-layer jacket has a MVTR (Moisture Vapour Transfer Rate) of 16 – 18,000. The eVent fabric has an MVTR of 21,000.
The eVent DVL fabric is suitable for light duty and high aerobic activities. In my experience 2.5 layer products can be wet and clammy in high-energy output situations as the polyurethane (PU) layers impede the air permeability. The eVent fabric is made without PU, which in turn maximizes airflow.
Features:
Fabric: eVent 2.5 Layer DVL
Pockets: 1 large chest pocket
Cuff: Adjustable Velcro cuffs
Hood: 2 elastic draw strings on the hood
The Focus LT Hoody is a simple design with a regular fit that offers plenty of room.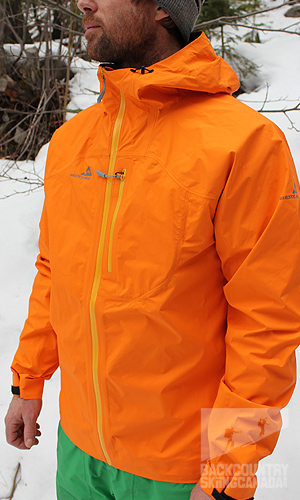 The hood is peaked and large enough to fit a helmet underneath if the need arises. There are also two adjustable drawstrings to cinch it down when things get nasty out.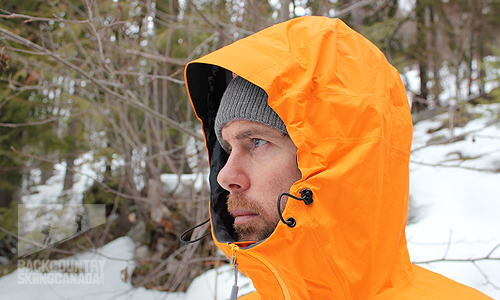 There is a single large chest pocket.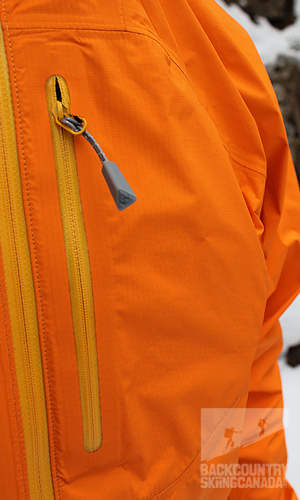 An additional draw string at the back of the hood provides a snug fit for your head.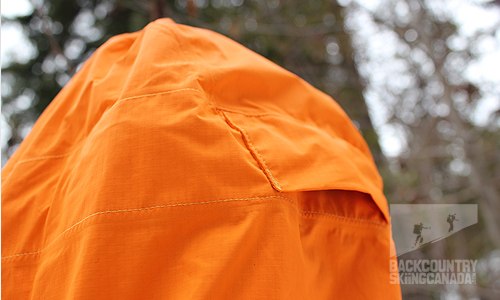 Adjustable Velcro cuffs.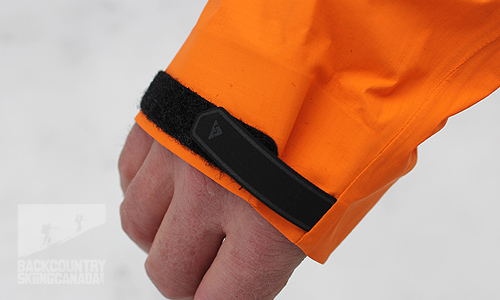 An elasticated waist at the back of the jacket for flexible movement.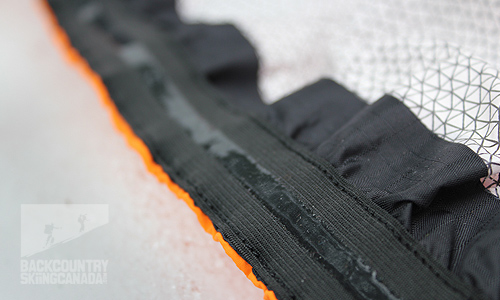 Taped seams are micro in size.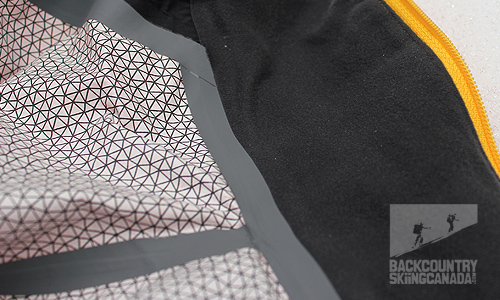 Verdict:
This fabric, regardless of the claim to be 100% waterproof, is not designed for big mountains or extended jungle expeditions. However it's a great hiking jacket that can meet the needs on the trail and I have to say I love it.
It's the right price with plenty of features and weather protection for such a light weight jacket. My concern in my own bushwhacking adventures is that the lightweight nature of the garment means that I am concerned about it's toughness. I think it would be easy to damage and as a hardwearing outdoor activist I put my gear to the test. Realistically this is a jacket that will only come out for those lightweight adventures when I am trying the shed the pounds and pack as light as possible.
I love the fact there are no pit zips because it actually breathes! There is also no drawstring at the waist…it's a simple design that delivers performance.
SPECS:
Price: $279
Weight: 195 grams / 6.87oz
Colours: Monarch, Flame, Black, Imperial
Sizes: S to 2XL
Fit: Regular fit
PROS:
- Incredibly lightweight
- Very comfortable to wear
- It's attractive to look at although I'm not convinced of the monarch (read 'orange') colour option
- Fixed Storm Hood: The 2-point adjustable hood is roomy enough to wear over a helmet, yet cinches comfortably down when worn without one. I love the bungee at the back of the hood as it can really cinch down the hood for a snug fit in poor weather
CONS:
- The chest pocket is not very generous enough in size and in general I think there could be an additional pocket, although this would add weight.
Rating: 8.5/10
Innovation             2/2
Function                2/2
Aesthetics / Fit      1/2
Features                1/2
Quality / Price        2/2
For additional reviews of Westcomb products have a look at our reviews of the mens Westcomb Cayoosh LT Down Sweater, Westcomb Revenant Jacket, Westcomb Shift LT Hoody, Westcomb Apoc Jacket, Westcomb Boreal Fleece, Westcomb Tango Hoody and the Westcomb Orb Sweater. On the womens side check out the Westcomb Drift Hoody.

This is only our opinion. Do you disagree? Did we miss something? Are we totally out to lunch? Join the discussion in the forums here, and let us know what you think. People like/dislike gear for different reasons so chime in and we'll get a well-rounded evaluation.
Back to the rest of the reviews.
---