Westcomb Merino Wool Apparel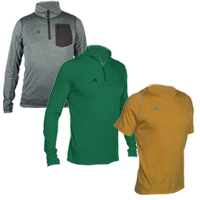 Merino wool is the name of the game these days. It's by far the best fabric for base layers, having many advantages over synthetic fibres such as polyester. Merino wool has natural built in anti-microbial properties to reduce the stink factor and is great at wicking away moisture. Merino wool fibre can absorb up to 35 per cent of its dry weight in moisture vapour and still feel dry to the touch. After several days out in the mountains these are both very important things to consider. Even if you don't think you smell it's likely your tent mates will.
Merino wool is also far more comfortable next to your skin than a synthetic man made fibre. It breathes far better thus keeping you cooler on hot days. On colder days the natural crimp found in merino wool creates very small insulating air pockets to create a micro-climate to help keep you insulated. There's also no clammy feeling with merino wool as there is with synthetic fibres and contrary to popular belief merino wool is not itchy.
Synthetics such as polyester became very popular in the 1970s and while these artificial fibres are light and easy to care for they can be clammy, stinky and are highly flammable, not to mention they are petroleum-based. Merino wool on the other hand is a sustainable and renewable resource. The only down side to merino wool is that it's expensive to process and therefore expensive to buy at the retail level.
So why all this talk about how great merino wool is? Well this is what Westcomb has chosen to use in the new Tasman Crew Shirt, Cruz Zip Neck and the Nova Top… would you expect anything less?
Westcomb Tasman Crew
Price: $90 CAN
Colours: Bamboo, Black , Cinder, Amazon
Sizes: S, M, L, XL, XXL
Weight: 130g / 4.6oz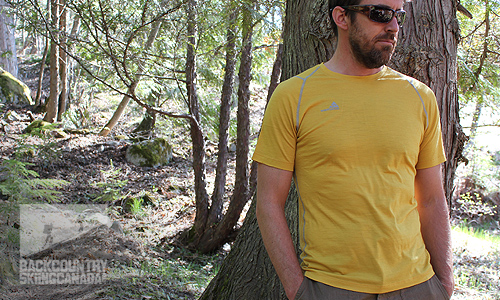 Simplicity in design and elegance in form. That's the Westcomb Tasman Crew. It keeps things simple with no bells and whistles to get in the way. Super light weight to keep you cool and pack down to nothing, the Tasman is soft next to your skin and provides temperature regulation on both hot and cool days.
Features:
- Crew neck
- Raglan sleeves
- Light-weight & packable
- Flatlock construction
- 100% merino wool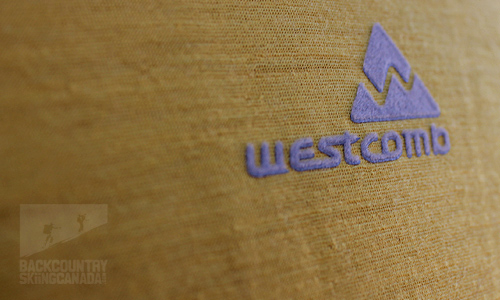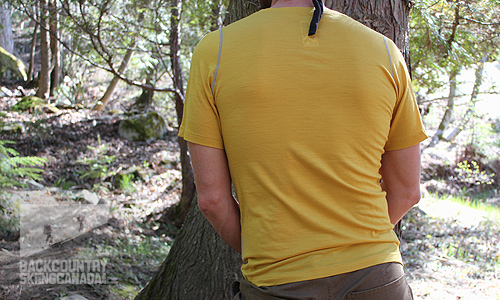 ---
Westcomb Cruz Zip Neck
Price: $150CAN
Colours: Black, Amazon
Sizes: S, M, L, XL, XXL
Weight: 196g / 6.9oz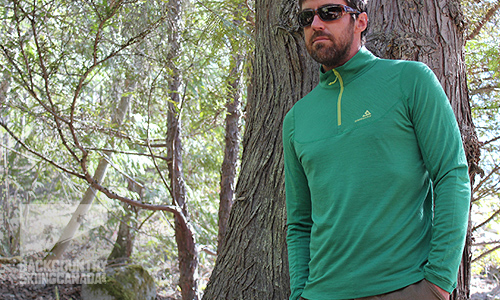 The Cruz Zip Neck is a long sleeve base layer for hiking and ski touring that's not too techy so that it can also be worn around town. The 1/2 zip is essential for dumping heat when exerting yourself and staying warm when not. An embroidered logo, stiffer collar, flatlock seams and accenting coloured zipper add to the quality of the Cruze Zip Neck while the 100% merino wool is soft and comfy next to your skin.
Features:
- Velour lined collar
- Raglan sleeves
- 1/2 zip
- Flatlock construction
- Embroidered logo
- 100% merino wool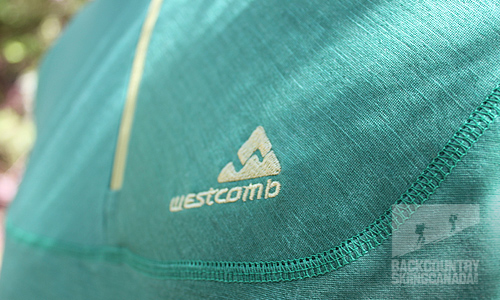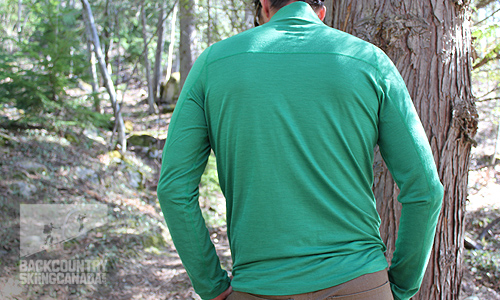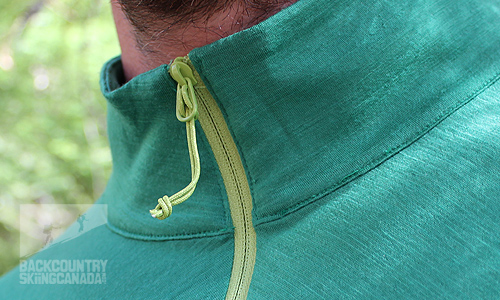 ---
Westcomb Nova Top
Price: $170
Colours: Flint, Black
Sizes: S, M, L, XL
Weight: 196g / 6.9oz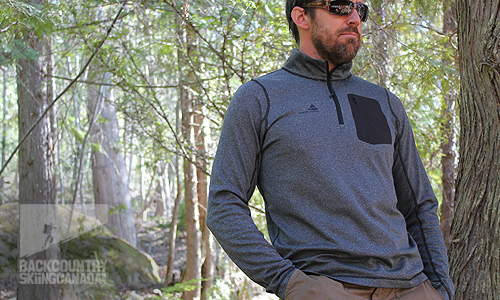 Similar in design to the Cruz Zip Neck the Nova Top adds an extra layer of warmth with the use of Polartec PowerWool. This is a natural/synthetic hybrid fabric that isolates the merino wool on the interior and the synthetic fibre on the exterior. This separation of the fabrics optimizes wicking, breathability, odour resistance and durability. The temperature-regulating merino wool is kept next to your skin for comfort and the hydrophobic synthetic fibres are on top of that in order to retain shape, maintain durability, and improved dry-times.
Features:
- Crew neck
- Raglan sleeves
- 1/2 zip
- Polartec PowerWool
- Flatlock construction
- 69% Polyester, 31% Wool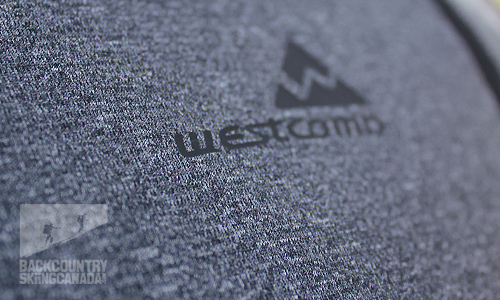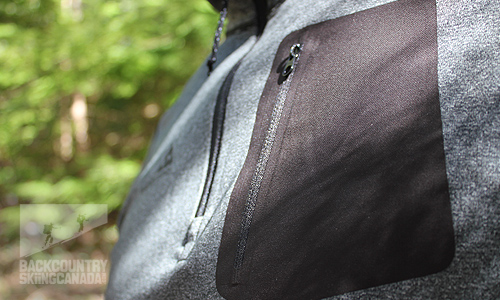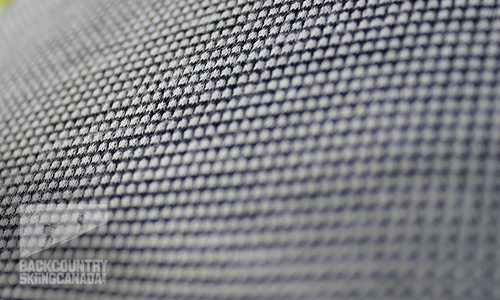 Verdict:
Westcomb is a brand that has always been known for is quality design and manufacturing and that's easily evident in the Tazman Crew, Cruz Zip Neck and Nova Top. Each piece has been manufactured with only the best fabrics, being 100% merino wool and Polatec PowerWool in the case of the Nova Top. This is why the price tag for each is some what high as quality is not cheap.
Sticker shock aside, each of these Westcomb pieces will not only make you look good but also feel good on the trail and skin track since you'll be comfortable, dry and stink free. I've spent this spring testing each of the products on various day hikes and even the odd late season ski tour and have been impressed with the fabrics and 'keep it simple' design. I've even resisted washing them after each outing in order to validate that they do in fact keep the stink at bay even after multiple wears.
I argued the benefits of merino wool at the start of this review so I won't bore you with a recap, rather I'd just like to say if you haven't tried it you really should. It will change your world and Westcomb has once again adhered to simplicity in their designs and form.
PROS:
- Anti-microbial and therefore anti-stink.
- Soft and comfortable to wear.
- Attention to detail and quality.
CONS:
- Expensive.
Rating: 9/10
Innovation 1.5/2
Function 2/2
Aesthetics/Fit 2/2
Features 2/2
Quality/Price 1.5/2

This is only our opinion. Do you disagree? Did we miss something? Are we totally out to lunch? Join the discussion in the forums here, and let us know what you think. People like/dislike gear for different reasons so chime in and we'll get a well-rounded evaluation.
Back to the rest of the reviews.
---