Mountain Hardwear Compulsion Gloves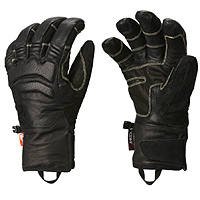 Mountain Hardwear's stylish Compulsion Gloves are built with the same durability and care given to all of their products. It is no surprise that these gloves will keep up with your fast paced regimen in the mountains, whether you are headed up or down. Mountain Hardwear built the Compulsion Gloves with their latest and greatest technologies to help keep water out and warmth in. The OutDry® waterproof membrane and Q.Shield™ water repellent technologies make the Compulsion Gloves Mountain Hardwear's "highest performance ski glove for ripping pow and ripping the trees".
Kevlar stitching and reinforced material on the palm and fingers add to the durability of this product which is designed to channel water away from these high frequency areas. The rear is padded to protect the carpals from impact and a Velcro wrist closure will ensure this under the cuff glove stays on your hand. The Thermal.Q Elite insulation technology can be found in other products from Mountain Hardwear, such as sleeping bags, and provides "the warmest synthetic insulation, ounce for ounce, ever made" they claim. In addition to the comfort of inner wool and outer goatskin leather is a soft suede nose wipe on the thumb. Material loops on the wrist below the Velcro help to pull this under the cuff glove on your hand.
Front and back.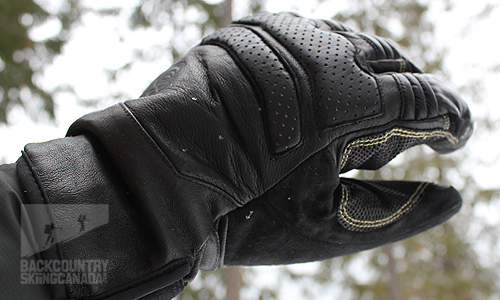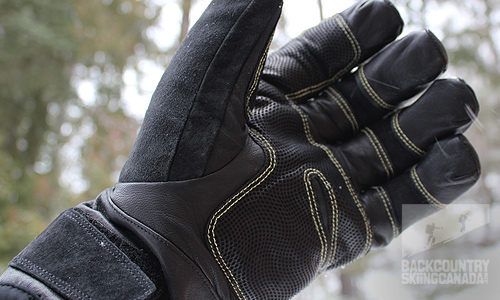 Features:
- Over & under the cuff design.
- Padding on back of the hand
- Suede thumb patch for wiping noses
- Velcro tightens at the wrist
- Loops on the wrist that assist in pulling glove on
- Thermal.Q Elite Insulation
- Kevlar stitching
- Goatskin Leather outside / Wool inside
- Q.Shield Waterproofing
- OutDry Membrane
Generous soft thumb for the occasional nose wipe.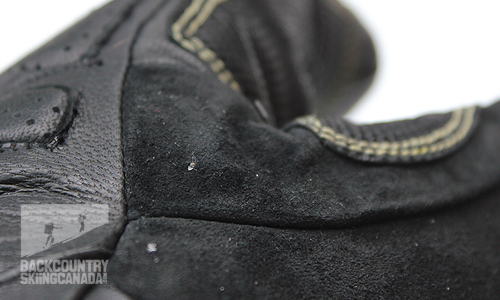 Articulated fingers with softer ply leather to facilitate flexing.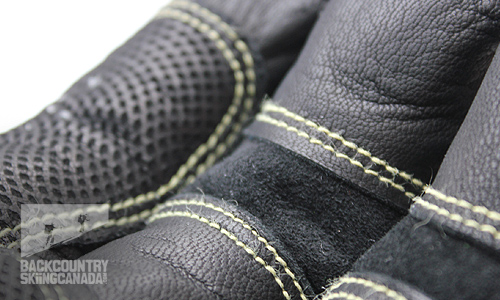 Low profile for under the jacket cuff velcro closure system.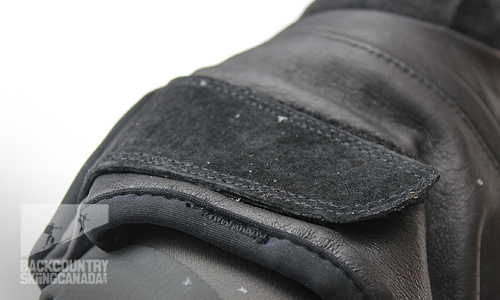 Lighter weight fabric at the fold to avoid bunching.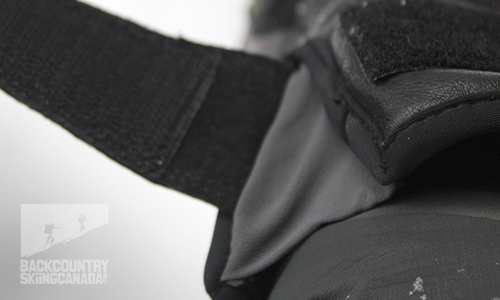 Padded back side, looks mean and provides some warmth.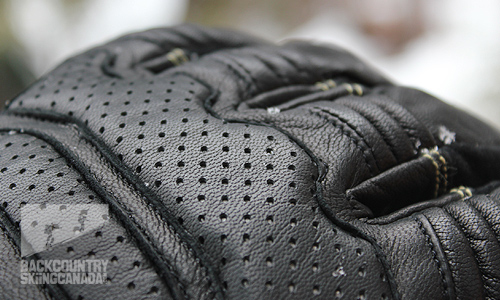 Verdict:
The first time I sported these gloves was late fall as motorcycle season was winding down and snow started falling in the mountain pass roads. I was surprised by how little they did to keep my fingers warm as I clutched the handlebars, leaning into turns in five degree weather. Realizing these are ski gloves and not motorcycle gloves I paid little attention to my freezing fingers. However once ski season started I found myself in abnormally low temperatures with the same feeling in my hands. Working in -20 to -30 degree weather is hard on the body, especially extremities and digits. I found myself ditching the Compulsion gloves for heavy duty mittens. Since temperatures have rebounded back to average I have turned back to the Compulsion Gloves for ample dexterity for working and playing in the mountains. Because I am hard on my gear I have torn a finger open and noticed a tear in the palm. The kevlar stitching has held up well and despite some openings in the leather the waterproofing has held up well enough. I still look to mittens for warmth, but I keep the Compulsion gloves as my "go to" for mountain photography and winter resort work.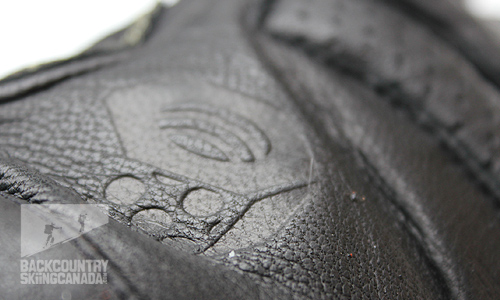 SPECS:
Price: $160.00 US
Weight: 236 g (8.3 oz)
Colours: Black, Maple & Black
Sizes: S, M, L, XL
PROS:
Stylish design in two different colour schemes. Ample dexterity provided with double stitching for a proper fit and increased durability. Soft nose wipes, padding behind the hand & pull loops are a nice touch. They fit easily under the cuff with a velcro tighten.
CONS:
Not very warm.
Rating: 8/10
Fit / Dexterity 1.5/2
Warmth 1/2
Durability 2/2
Features 2/2
Quality / Price 1.5/2

This is only our opinion. Do you disagree? Did we miss something? Are we totally out to lunch? Join the discussion in the forums here, and let us know what you think. People like/dislike gear for different reasons so chime in and we'll get a well-rounded evaluation.
Back to the rest of the reviews.
---