Colltex mohair climbing skins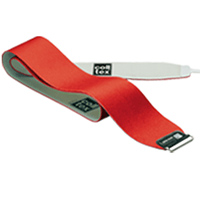 The Swiss-made Colltex Extreme 100 per cent mohair skins are the "premium" product from a company with more than 40 years experience producing high quality climbing skins. I had the pleasure of trying out a pair on my wider (110mm) skis over the course of the season and I was quite impressed with these skins, save a few minor gripes.
Mohair, a natural product made from the hair of an Angora goat (sheered from the animal without harm), has many redeeming qualities for a climbing skin, including light weight, good traction and impressively low friction. It's claimed to offer a 20 per cent reduction in drag over common synthetic climbing skins.
The Colltex Extreme comes in a variety of widths; I cut down the 120mm skins for my skis. The front attachment is a wire bail that has a useful bend to easily accommodate a variety of tip shapes. I had no issue with tip slippage on the broad tips of my fat skis. The tail "Camlock" attachment came pre-attached via a strong adhesive. It features a long synthetic strap with the plastic and metal Camlock sliding (with difficulty) to match the ski length. When properly fastened, the Camlock remained in place with no issues.
The Extreme skins utilize a new inorganic adhesive compound dubbed ct40, which is claimed to be effective from -50 C to +50 C (I didn't try these at +50!) and are easily cleaned of debris. The glue is thinner and less prone to the balling up of other skin glues I've used, and is lighter.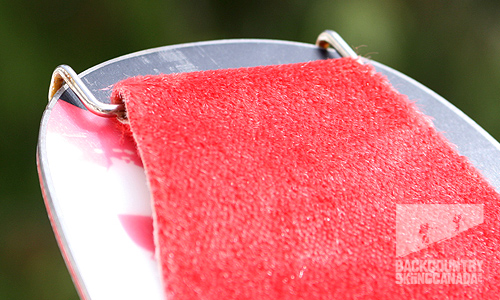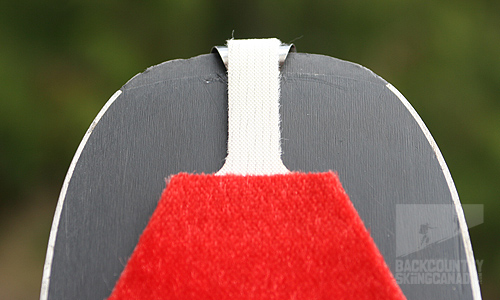 Verdict:
The glide of the Colltex Extreme skins is noticeably better than the Black Diamond Ascension skins I typically use. This equated to easier travelling, particularly on moderately angled terrain and especially traversing. 
The climbing characteristics overall were excellent. I have heard reports that synthetic skins offer superior climbing, but I had few issues with slippage, if not an improvement. One exception, however, was when I encountered warm, wet snow, where the Mohair seemed to slip considerably more. While these skins have been treated to repel water, I think this is in part due to water absorption of the fibers.
The adhesive on the Extreme skins is, well, extreme. It adheres and comes off of skis with ease and I experienced no slippage from wet to very cold snow. Impressive. However, these skins are not meant to fold together and you must use the protective sheets every time you put them away. I made the mistake of not doing this and not only were they nearly impossible to get apart, a small section of glue ripped from the skin base leaving them bare. 
One gripe I have is the protective mesh sheets are white (something I noticed immediately as a concern) and inadvertently I left a sheet somewhere in the backcountry on a cold turn-around. It would be nice if these were a brighter colour.
The other issue I encountered was in relation to the sticky glue – when trying to pull the skins apart the Camlock slipped off the end of the strap and went back on with difficulty. If properly stored, this shouldn't be an issue, but beware to those who wrestle with these skins if they're stored glue side to glue side.
Overall, these skins performed remarkably, offering excellent glide, impressive grip and in a lightweight package - especially beneficial if you're hiking with fatter, heavier skis. At $210-235 USD, they're certainly more pricy compared to more popular skins in North America, but there's no question they offer increased performance overall.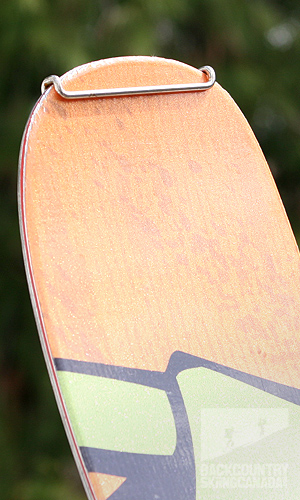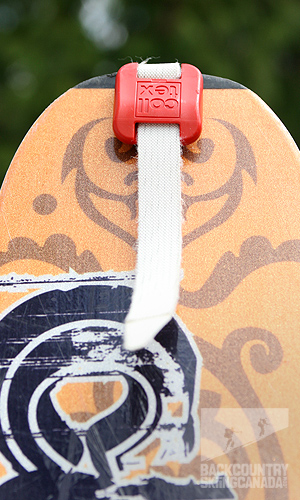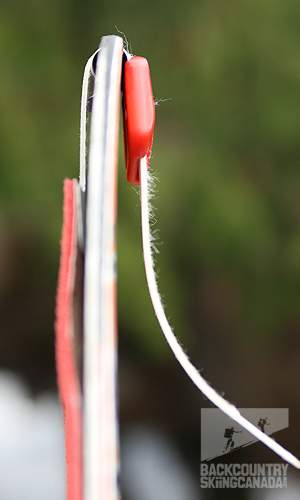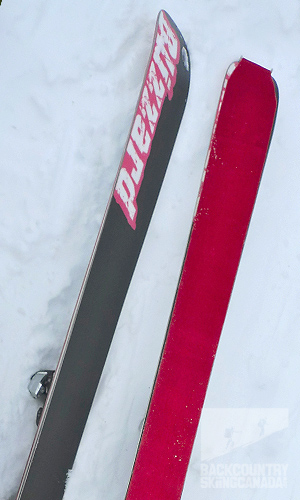 SPECS:
Price: $210-$235 USD
Dimensions: Available in many sizes
Material: 100 per cent Mohair
Extras: Comes with storage bag and protective storage sheets
PROS:
Good climbing characteristics
Light weight
Excellent glide
Glue adheres to skis well with zero slippage
Pack away nicely
More malleable in cold temperatures
CONS:
Must use protective storage sheets
Storage sheets are white
Camlock can be finicky
Availability may be limited in North America.
Rating: 8/10
Grip/Glide          1.5/2
Glue                   2/2
Attachments       1/2
Weight                2/2
Quality / Price    1.5/2

Join the discussion in the forums here, and let us know what you think. People like/dislike gear for different reasons so chime in and we'll get a well-rounded evaluation.
Back to the rest of the reviews.
---