Big Agnes Lost Lake SL30 Sleeping Bag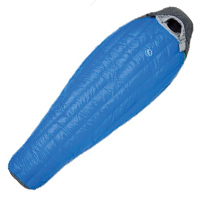 Big Agnes has made a name for their products in the sleeping bag world by providing some innovative offerings since their 1999 inception. As a well recognized tent manufacturer they made waves in the gear world by offering an integrated sleeping pad/bag system. Big Agnes took weight saving innovation to another level with sleeping bags that did away with underbody insulation in favour of an integrated sleeve for your sleeping pad. By doing away with all that down (and weight) they could afford a thicker sleeping pad and a little more insulation on top for the equivalent weight of a traditional system. Have a look at our review of the Mystic SL sleeping bag and the accompanying Q-Core Pad to see what we're talking about.
The Big Agnes traditional Mummy series, however, is a step back from the aforementioned sleeping systems. Perhaps the folks at Big Agnes thought some people just aren't ready for such newfangled wizardry. Thus, the Lost Lake SL30 fits a more recognizable form of what some think a sleeping bag should be.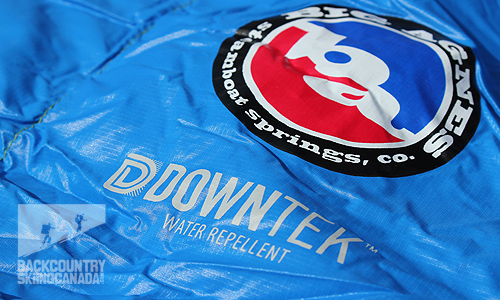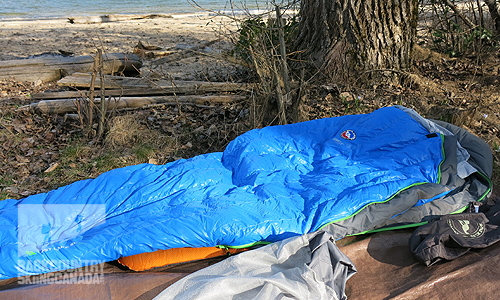 A sleeping bag rated for a mild temperature range with a modern design, the Big Agnes Lost Lake SL30 aims to meet the demands of the three-season warrior. This sleeping bag has an efficient traditional mummy style shape with an anatomic toe box construction. It's rated to 30°F/-1°C which is achieved with 700 fill power DownTek™ treated down. The 700 fill power is a good quality loft for a sleeping bag aimed at this market share, and the DownTek™ treatment means even our coastal touring brothers and sisters can enjoy the weight savings and compressibility of down without worrying constantly if it's getting wet.
With the Lost Lake SL30, Big Agnes joined the parade of outdoor gear companies now offering some level of treatment for the down insulation in their bags. When DownTek™, the Cincinnati-based down treatment company, announced the over 10 brand names they would supply, Big Agnes was top of the list. The old dilemma between down vs. synthetic insulation just got a little easier to solve with this innovation. In the past any would-be sleeping bag owner had to ask themselves some serious questions about how likely they were to get their sleeping bag wet on the next adventure, or perhaps be confronted by the more personal fact that they perspire a little in their sleep making the downs over all insulating qualities, well, less insulating.
DownTek™ states that their new treatment makes feathers 30% less likely to absorb moisture with a 60% faster drying capacity. DownTek™ is also antimicrobial and antibacterial, which should keep the funk to a minimum on those long traverses. All this adds up in a world where most gear manufacturers are now offering treated down in their sleeping bags and down apparel as the new benchmark. For a visual demonstration of what all this means check out DownTek's product video below:
Back to the bag design itself. Little details include full neck and zipper baffles to keep the drafts out, a cinch-able hood, Water Repellent treatment on the Nylon Rip-stop fabric as well as the down, a full length brightly coloured zipper for ease of searching it out in the dark and, as well as being relatively light weight for its insulation value. The bag also comes equipped with a number of hang loops for airing it out in the cabin or at home after your most recent trip.
Big Anges markets the SL line of bags with Isotect Flow™ Technology. This orients the baffles from head to toe and they claim it allows the inner wall of the bag to conform more ergonomically to the sleeper while allowing heat to move throughout the bag. Big Anges designed the SL bags with Flow Gates™, which keeps the down from collecting at the bottom of the bag while allowing heat transfer throughout. Fewer baffle walls than a comparative horizontal design might translate to less weight but somehow that wasn't the case with the SL30 final product. Compared to other bags in the same weight class the Big Agnes Lost Lake SL30 comes in a tad heavy. At 850g / 1.97lb for the regular (935g / 2.06lb for the large), it's no heavy weight by any means but competitor bags in the same temperature category do weigh slightly less.
The shell fabric is a good quality rip-stop nylon treated with a durable water repellent coating. This combined with the treated down make a bag that won't feel clammy or cold in more humid environs. The bottom and liner are made of nylon taffeta, which has a higher abrasion resistance and should increase the lifespan of the bag. There is also an extra layer of 70 denier nylon along the zipper baffle to keep snags from ripping holes in your investment and showering you with those valuable tiny feathers.
The Lost Lake SL30 also comes from the manufacture with a large mesh bag for storage and a smaller stuff sack for packing. Unfortunately, Big Agnes does not provide a compression sack, which means you'll be pirating one from your stash or shelling out another few bucks at the gear store. Depending on your packing style, this may not be an issue. I find compression sacks turn my otherwise malleable sleeping bag into a rigid cannonball that doesn't accommodate its neighbours well. A waterproof stuff sack with a good cinching of the pack straps works just fine for me. Once again, competitors in the same market share do provide compression sacks and that leaves the decision in your hands and wallet.
Features:
- Traditional mummy shaped bags without the pad sleeve
- 70"/178cm YKK #8 zipper
- Interior fabric loops for sleeping bag liners
- Mate together left and right zip bags
- Mesh storage sack & nylon stuff sack
- No-draft collar seals around neck to keep cold air from sneaking in
- No-draft wedge insulates the connection between the bag and pad
- No-draft zipper tube insulates along the length of the zipper
- DownTek™ treatment keeps the insulation clean and dry when you need it
- Flow™ Construction: Insotect Flow™ is a flow-optimized insulation system that delivers uniform heat distribution and natural body contouring through its revolutionary baffle design. Strategically placed Flow Gates minimize vertical down shifting while vertical chambers minimize lateral shifting.
The included travel sack offers no compression so it is rather large, compressed down you can see there is quite a bit of savings to be had in the volume department.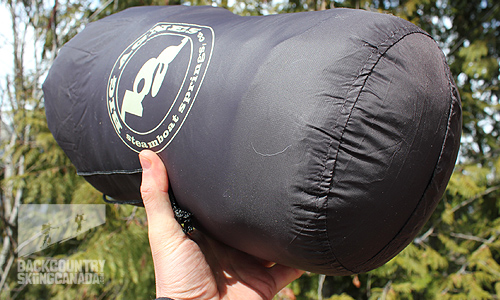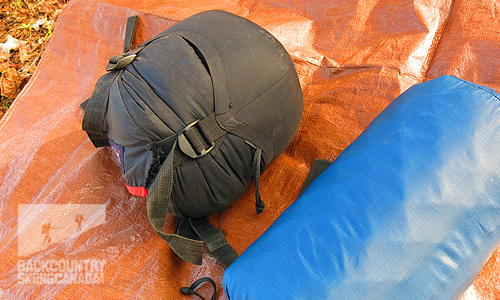 A single flipable zipper saves weight but can be hard to find in the middle of the night.
>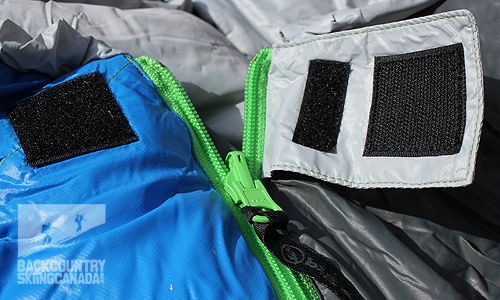 Neck collar and hood keep drafts out and you warm.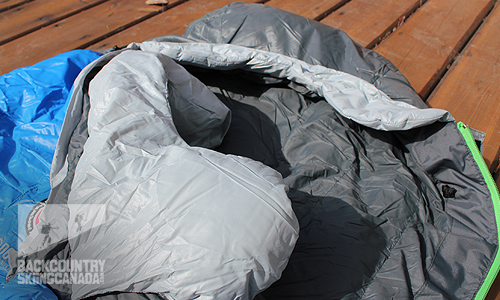 A full length zip offers a baffle tube to keep drafts out and thicker material to help minimize catching the zipper.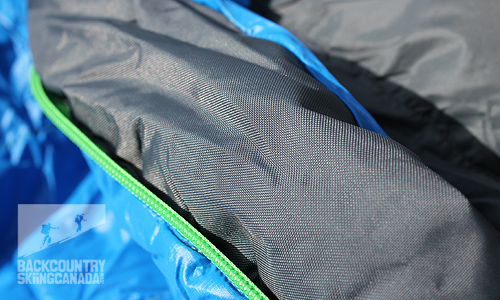 One handed synch to easily batten down the hatches when required.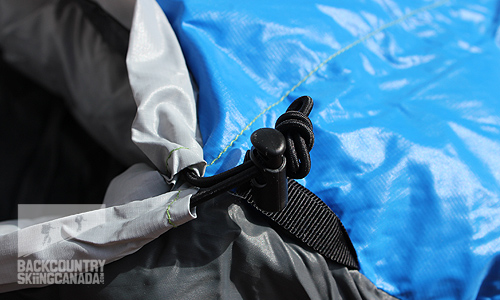 Verdict:
I used the sleeping bag over a series of mild evenings (3°C) as part of my standard sleeping system of a ¾ length Therm-a-Rest® pad with my feet resting on my pack. This is my usual approach and I like it for the weight savings. The manufacturer rates the bag comfortable to 4°C with the lower end of the comfort scale dipping to -2°C, which I would agreed with. They also claim that in extreme cases the bag will keep you alive to -30°C. That I would rather not test, but if it was all I had between life and freezing to death I might still be happy to have the Big Agnes Lost Lake SL30 on hand.
I found bag comfortable in terms of fit and I'm 6 foot and a little stocky. The zipper system, however, was poor for the cost. The bulky reversible pull-tab was awkward to move without catching on the bag material and I would much prefer two dedicated pull-tabs, one on either side. It seems the reversible tab was never on the right side when I wanted it. This is a small gripe but also a very simple alteration that would have made the bag more user friendly.
The cost of the bag runs ever so slightly high compared to the features available in comparable offerings, but the overall construction quality has the same high level of attention to detail as the rest of Big Agnes products. If you're the type who will dwell on those little details and spend a restless night thinking about it, perhaps you should keep looking. If on the other hand you respect the approach to corporate social responsibility held up by Big Agnes and simply want a good quality bag at a reasonable price, the Lost Lake SL30 sleeping bag is a good option.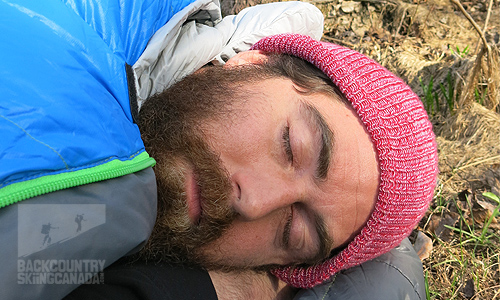 SPECS:
Price: $279-$299USD
Weight: 850g /1.97lb (Regular)/935g / 2.06lb (Long)
Rating: Comfort 4°C/39°F, Lower -2°C/29°F, Extreme -30°C/-22°F
Fill: 700 fill DownTek™ treated goose down
Colour: Blue/Grey with a bright Green Zipper
Stuff Size: 20x45cm, 7.9x17.7"
Compression Size: 8x23cm, 3.1x9"
PROS:
- DownTek™ treatment keeps the insulation clean and dry when you need it.
- Warm bag with a comfortable design.
- Reasonably light weight.
- Full feature baffles to keep the warm air in.
CONS:
- Bag does not come with compression sack.
- Price is a few dollars higher than similar class competitors.
- Zipper design snags due to awkward reversible style pull
Rating: 7.5/10
Warmth 2/2
Compressibility 1.5/2
Features 1/2
Weight 1.5/2
Quality / Price 1.5/2

This is only our opinion. Do you disagree? Did we miss something? Are we totally out to lunch? Join the discussion in the forums here, and let us know what you think. People like/dislike gear for different reasons so chime in and we'll get a well-rounded evaluation.
Back to the rest of the reviews.
---