Arcteryx Alpha SV Glove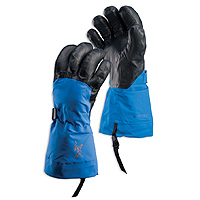 We got our hands on a pair of the highly-coveted Arc'teryx Alpha SV gloves (in blue ray) recently and took them for a spin. Admittedly, this review is a bit of a "first look" because we haven't had them long enough to talk to their durability and warmth on super cold days (or as cold as we get here in BC, anyway).
First thing you notice is the fit. Slip them on and you'll feel right away that there is something special going on with these gloves. Part of "The Alpha Project," the Alpha SV gloves are made for dexterity and comfort. Arc'teryx designers built the glove using three "lobes" that are stitched together for a very simple yet high-performance glove; they call it Tri-Dex. The leather part of the glove is actually overlaid on the GORE-TEX® Pro Shell layer which makes it entirely waterproof. Though these gloves are positioned by Arc'teryx to be a "backcountry" glove, in my experience they'd make a better all-day-at-the-resort glove. Or something to keep in your pack when touring to throw on for the descent or if it gets chilly. I think these gloves would likely wet out on the uptrack but let me try them out for this and report back.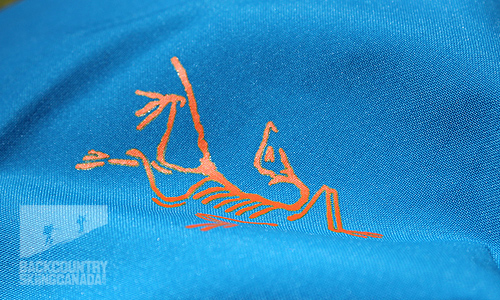 As with all things Arc'teryx, these gloves are sexy as hell to look at. The Alpha SV came out in the fall of 2010 and I am happy to see they have done away with the mustard colour. Let's look at some images and talk a bit about the features, shall we?
The Alpha SV has a Polartec® Wind Pro liner which can be taken out for drying and adds to the gloves' breathability.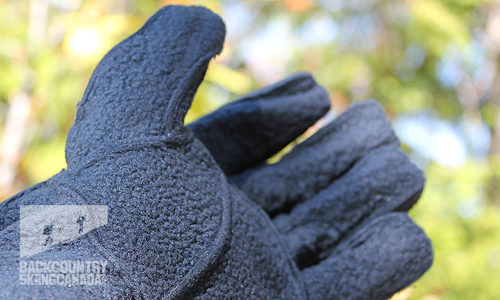 You can see some of the stitching detail here. Micro seam allowance and tiny GORE seam tape. N70p GORE-TEX® Pro 3L is the fabric used in the shell.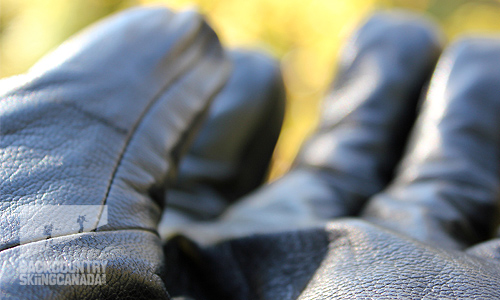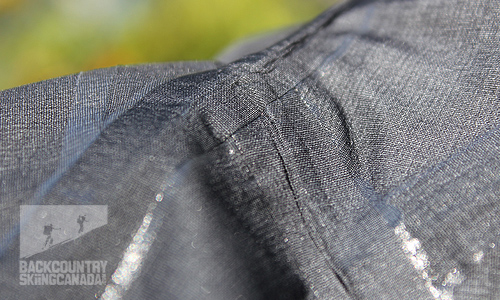 This shot shows the wrist cinch strap that has a little elastic in it. It's a good feature that allows for a customized fit. Note that the liner has a little stiffness to it in the cuff. This allows for easy in and out.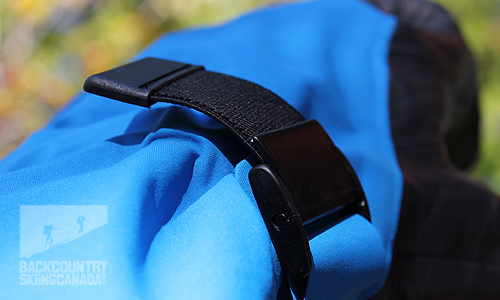 The "Lezanova" leather is really supple and comfortable. It's also thin enough that dexterity isn't compromised. See the idiot proof cinch around the cuff too—pull one for open, one for close.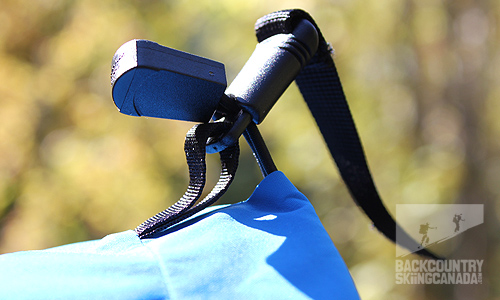 Probably the coolest aspect of these gloves is their dexterity. The anatomical design is such that you are able to do things other gloves wouldn't allow. Think ~ picking up a pin. This is thanks in part to seam-free fingertips.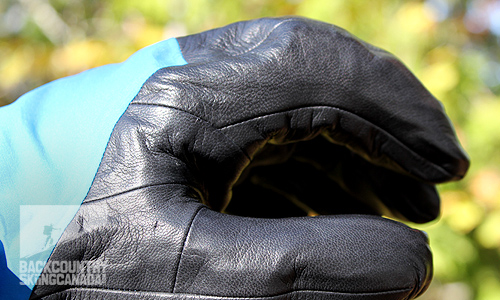 Verdict:
So far so good. These are great gloves if you are moving a lot and need to use your hands. I imagine they'd be excellent for ice climbing and other sports demanding fine finger movement. They would likely be too warm to act as an "only" backcountry glove but, who does that anyway? I always run at least two pairs so these will work out nicely as the descent tool. The fit is exceptional and, like most stuff from Arc'teryx, an economy of design means there aren't any unnecessary bells and whistles.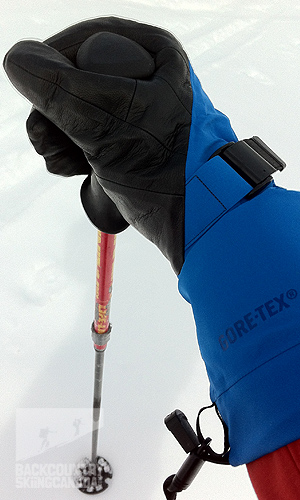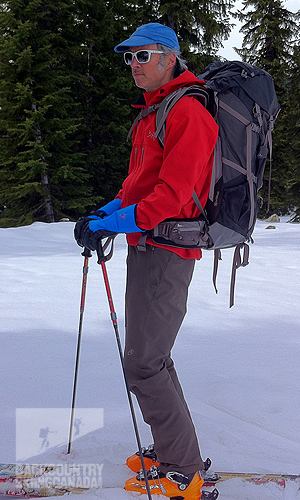 SPECS:
Cost: $300 CAN
Colours: Blue Ray and Black
Sizes: XS, S, M, L, XL
Weight: 272 g / 9.6 oz
PROS:
Remarkable fit and comfort. Simple, practical design. Funky colour.
CONS:
Price—hey, what do you expect from Arc'teryx? Occasionally, the lining comes out when trying to take the gloves off. I imagine this will improve once the liners pack out a bit.
We have reviewed, and loved, other Arc'teryx apparel here on backcountryskiingcanada.com. Check out our take on the Acto MX Hoody and Beat FL jacket, the Theta SV Bib pants and the Silo 30 Pack.
Rating: 9/10
Fit / Dexterity 2/2
Warmth 2/2
Durability 2/2
Features 2/2
Quality / Price 1/2

This is only our opinion. Do you disagree? Did we miss something? Are we totally out to lunch? Join the discussion in the forums here, and let us know what you think. People like/dislike gear for different reasons so chime in and we'll get a well-rounded evaluation.
Back to the rest of the reviews.
---