White Queen Cut (again)
Who know's what the season will bring, La Niña/El Niño, warmer/colder, wetter/drier. It's a crap shoot really and betting on a single outcome is risky so we figured we'd hedge our bets again this year and do a little alder control—just in case things don't turn out as rosy as they are forecasting.
Here's what it used to look like: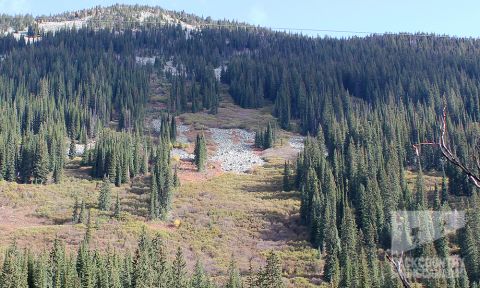 And here's what it looked like after some effort in 2015: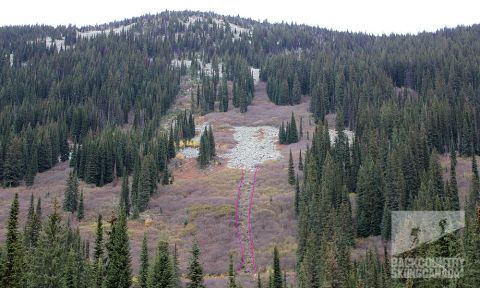 If you remember back to this time in 2015, we posted about some alder control that was done on the face of White Queen at Whitewater Ski Resort. White Queen is an epic backcountry line comprised of 1,800' of the sweetest fall line you'll find anywhere. However in low snow years the ski out can be horrendous due to the complete alder coverage at the bottom. This fall it was time to improve the ski out by expanding the alder-free-zone and allow for actual turns to be made rather than a side-slip/jump turn down the clearing. With the help of a few friends we were able to substantially increase the size of the ski out as you can see below:

When compared to last years efforts this is a huge increase: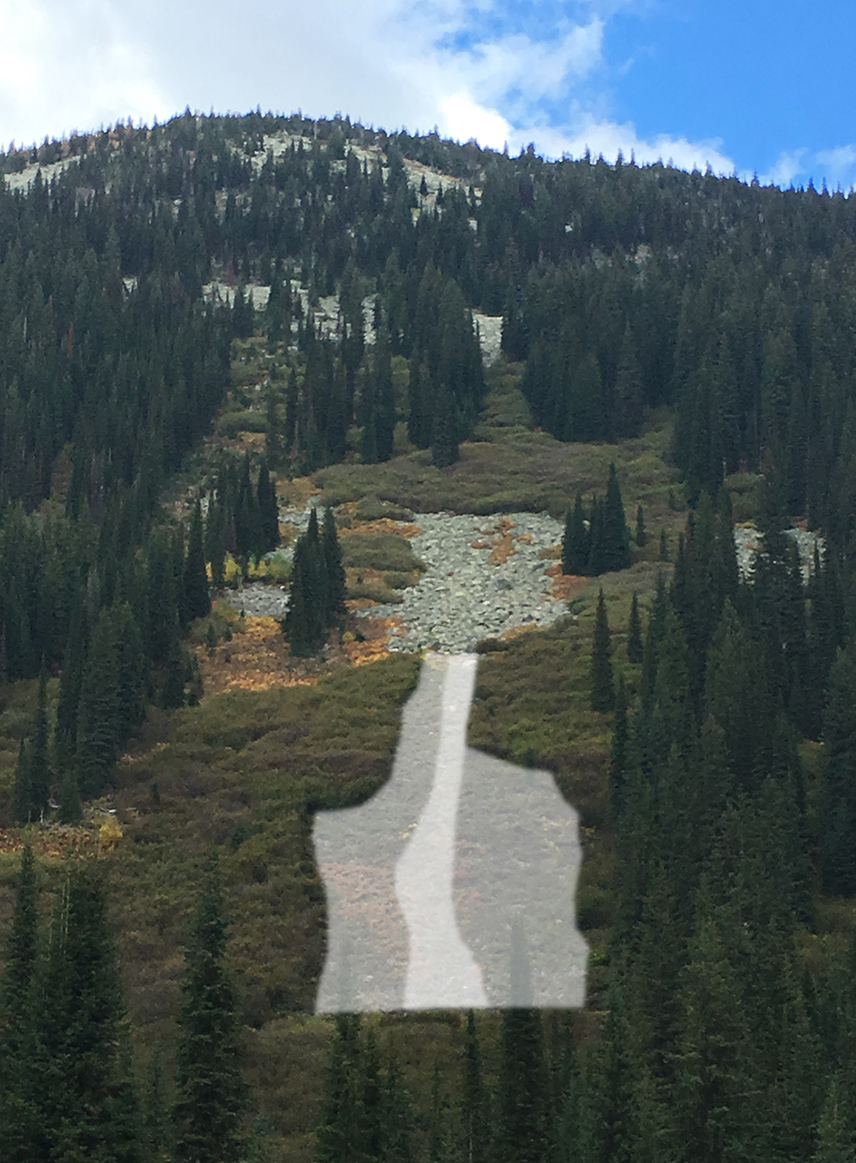 While this is a big improvement, the work is far from done. The upper choke needs to be cut and more work is always welcome on the bottom. Due to timing this is the extent of our efforts this year but we're looking for others to carry on from here perhaps?
Now all we need is snow!