location, location, location. - PICS
After recently viewing some people enjoying a sunny spring day I though I should share some thoughts to consider before building a kicker on a nice spring day:
- Are you in a safe location?
- Is there avalanche danger above you?
- Is there evidence of natural slides?
- If a slide were to occur do you have a safe exit route?
- What is the current avalanche danger rating?
- What is the current weather forecast?
- Do you have the proper knowledge and avalanche gear (probe, beacon, shovel, avi course)?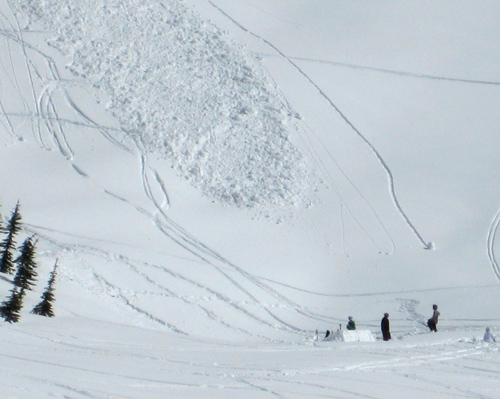 In this case:
- The location was not safe
- There was a very large start zone above
- There were several natural slides from the day before
- There was no exit as this is the run out zone for many slide paths
- The current avalanche danger rating was "considerable"
- The weather forecast for the day was sunny and temperatures going to +5 - therefore risk of slides and cornice failure
- However we do know they had at least one shovel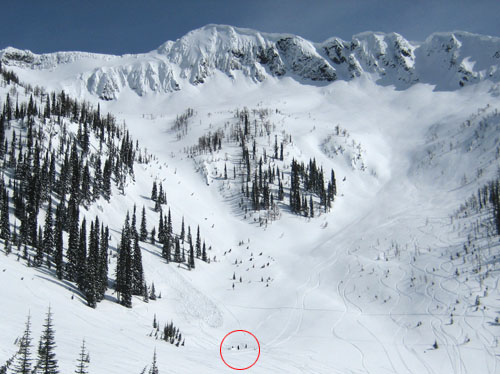 (you can see them in the middle of this photo and the surrounding terrain)
Overall, not the best location to build that kicker. Hopefully something to think about before the next day out.