Backcountry Survey gets some press
The launch of our Backcountry Skiing "How Prepared are you today?" Survey on Dec 1st has got some attension from the Calgary Herald and the Nelson Star.
The survey is running all winter long at Whitewater Ski Resort and Red Resort to promote avalanche safety. With the help of the Canadian Avalanche Centre and Selkirk college and funding from Columbia Basin Trust part we hope to reach 300 - 600 backcountry skiers and boarders this winter.
To help get people interested there are also 25 random prizes for several lucky winners. We are giving away prizes from Backcountry Access such as a DTS Transceiver, Stash Squal Packs, Probe, shovel and several Toques. From the Canadian Avalanche Centre we have a pair of Outdoor Reseach Northback Gloves, Marmot Thor tent, and several avi kits which include the Avaluator.
So, if you are heading out into the backcountry surrounding Red Resort or Whitewater Ski Resort have a look for the Selkirk College surveyors who will be at each resort on weekends through out the winter. Your participation is voluntary and will help gather valuable data for all parties involved.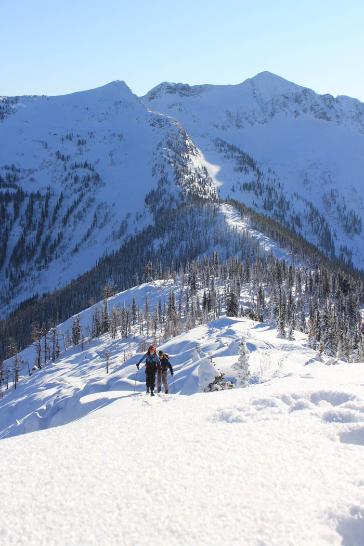 Thanks to our partners that make this great project possible:
Columbia Basin Trust
Canadaian Avalanche Centre
Selkirk College
Backcountry Access
Whitewater Ski Resort
Red Resort