Avalanche Conditions Report #1 - VIDEO
We are back with the first episode of the Avalanche Conditions Report for the 2020/2021 season. It is an exciting time as the snow begins to fall at the mountain and around town. Whitewater experienced its first snow in late October with roughly 30-50cm. November has brought a dry spell with significant warming, which has caused a significant crust. The 2nd week in November brought 15cm of new snow with more snow and wind today. The bond between the snow and rain crust is quite poor and a new snow instability is anticipated.
Avalanche Canada will be butting out its first forecast on November 25th. Take this time to pull out your equipment make sure that everything is in good working order and practice, practice, practice.
Whitewater's opening day is for December 11th conditions permitting, with the first week being for passholders only. Right now, the resort is unpatrolled and uncontrolled, there are a lot of hazards with early season conditions and heavy machinery up at the hill. We are strongly discouraging people from visiting the resort pre-season.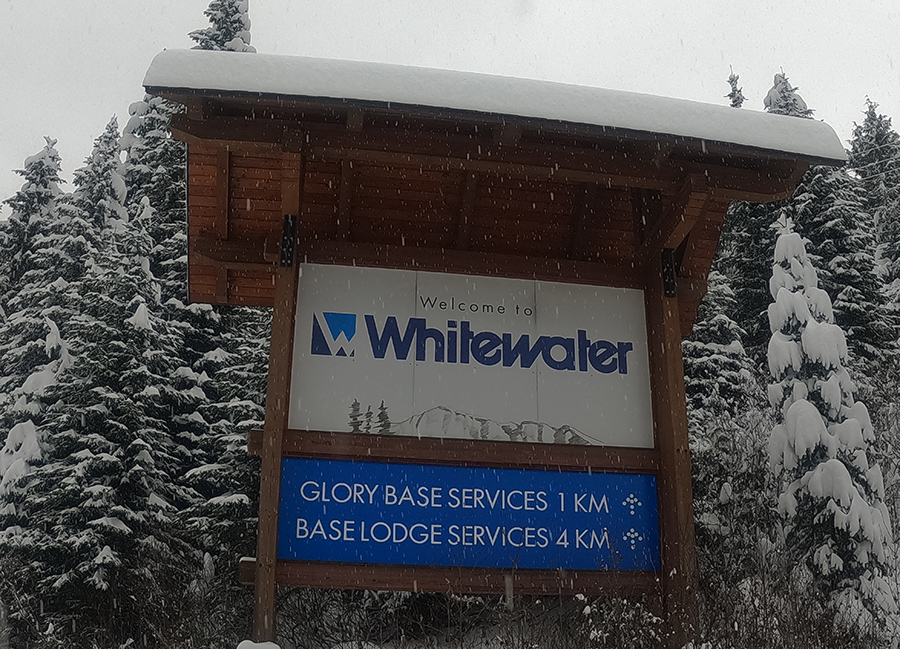 Whitewater will also have new procedures for the health and safety of our guests which includes booting up in your vehicle eating lunch in your vehicle, physical distancing, and required facemasks. Visit www.skiwhitewater.com for full updates on new Covid-19 procedures.