Avalanche Conditions Report
Our luck may finally be changing, this cold and windy weather pattern may be moving out and spring may actually be moving in. More snow in the forecast? Not anytime soon. After
5 weeks with this Arctic
airmass
it seems to be retreating and with it the wind should subside. Temperatures appear to be on the rise as the sun warms the air which means the potential for convective snow is higher with intense snowfall rates and gusty winds over short periods of time.
Direct sun on solar slopes will also warm the snow surface quickly and destabilize the snow at a rapid rate. These warm temperatures can increase the load on lower layers in the
snowpack
and increase the likely hood of large, destructive avalanches. During this cycle watch for fresh slabs on cold aspects and loose, wet avalanches on solar slopes.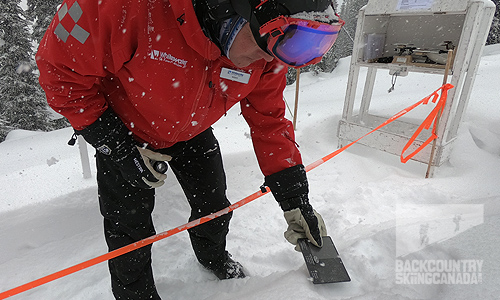 Here's a look at that recent crust layer that formed on Wednesday night: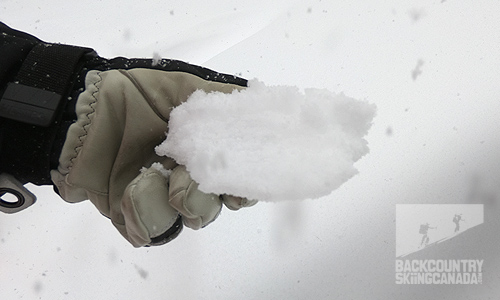 ​​​​​​​Spring can provide some great skiing but keep yourselves informed on the most recent avalanche and weather conditions through your local resort and Avalanche Canada. Stay safe and enjoy the rest of the season!