Avalanche Conditions Report - VIDEO
It is a complex and tricky snowpack out there right now that is starting to wake up. 15-20cm of new snow fell over the weekend followed by strong South Easterly winds forming a reactive wind slab in exposed lee features. This was buried last night by another 8cm of light low density snow. The mid pack is comprised of several layers of crusts, surface hoar and facets that are starting to wake up with more load and the weight of skier triggering.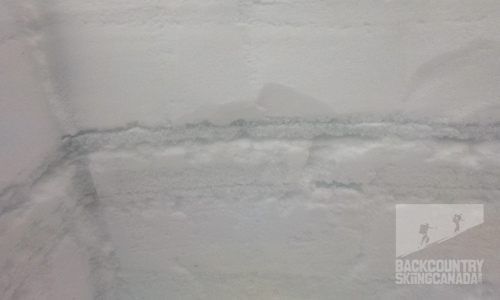 Check out the video to see photos of one fracture line investigation and play safe out there!  
Several events from the last week have caught people by surprise with avalanches failing on the Feb 1st surface hoar crust combination. Watch out for these lurking layers that are not going away and remember If an avalanche is triggered in the upper layers and propagates it has the potential to step down to the early February layers.