Deadly ski season for avalanche in BC
This past season Avalanche Canada had warned about an extremely unstable snowpack. An early instability in the snowpack had been present most of the winter and then got buried by successive winter storms which only intensified the problem. Such challenging conditions haven't been seen since the 2003/2004 season when a record 29 people died in avalanches across the country. Over the course of the 2022/2023 season, thirteen people have lost their lives in seven separate avalanches in BC alone. This is far higher than the yearly national average of 10 avalanche fatalities nationwide. Each year avalanches kill more than 150 people worldwide and in 90% of avalanche accidents, the victim or someone in the victim's party is the cause of the slide.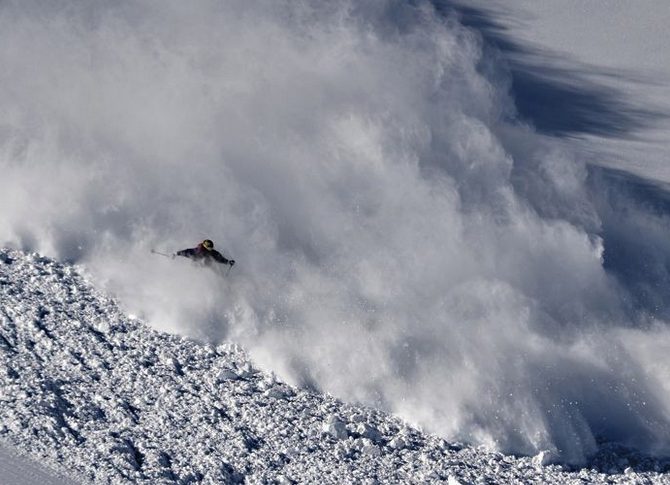 A timeline of avalanche events this season:
Dec. 31: A skier suffers life-threatening injuries in a slide near Emerald Lake in southeast B.C., near the Alberta border, Avalanche Canada says in a report.
Jan. 5: Avalanche Canada warns of a touchy snowpack, with various weak layers created by long periods of drought and cold weather. "Riders have triggered large, scary avalanches with high consequences,'' the advisory says.
Jan. 9: Two off-duty police officers are caught up in an avalanche near Kaslo, B.C., while backcountry skiing. Nelson Police Service Const. Wade Tittemore, 43, dies and Const. Mathieu Nolet, 28, sustains severe internal injuries.
Jan. 21: Nolet dies of his injuries in hospital.
Jan. 21: Two snowmobilers riding at the base of a slope near Valemount, B.C., accidentally trigger an avalanche from above, sending a slab of snow onto one rider while the other escapes. The buried rider is found unresponsive and dies.
Jan. 23: Heli-skiers and their guide are caught in an avalanche near Revelstoke, B.C. The two guests, brothers and American
businessmen
Jon and Tim Kinsley, are dug out of the snow unresponsive and declared dead in hospital. The guide is taken to hospital in stable condition.
Jan. 23: A slide comes down on one person near Cherryville, B.C. Emergency health services say the person is taken to hospital with undetermined injuries.
Feb. 11: Two skiers are caught in an avalanche on Potato Peak, 175 kilometres southeast of Prince George. Both victims were buried alive and found deceased by search-and-rescue crews. One of those killed is identified as an off-duty member of the local search and rescue team.
Feb. 16: Three people are buried in an avalanche triggered outside of a ski-area boundary near Golden, B.C. One is partially buried and extracted, while two are fully buried and do not survive.
March 1: Ten people are caught in an avalanche near the Panorama Mountain Resort, close to the B.C.-Alberta border. Police say three died, while four others taken to hospital are expected to survive.
April 11: An avalanche in northwestern B.C. killed one heliskier and left three others injured Tuesday afternoon
Let's hope next winter is a safer season for everyone.