How to Embed Photos and Video into your Post
Follow the steps below to add an image or video to your post. Note that images should have a resolution of 72ppi (low res) and be no wider than 1000pixels in order to upload efficiently. If this is all mumbo-jumbo to you then upload what you have and the site will auto scale your photo in order to display it properly.
1. CREATE A NEW POST
Click "New Topic" on the top left of the forums just above the orange bar. You can also reply to an existing post by selecting an existing topic and then post and simply typing a reply in the reply box at the bottom of the existing post. In both cases remember that you have to be registered and logged in with your username and password.


2. POST CONTENT:
Once you have created a new topic a window will open which will allow you to name your post, add images and text. Be sure to add a 'short name' which will appear in the link to your post and a 'title' which will display as the post title. The "Intro image" will appear on the main page of the site and is crucial to get people interested in reading your post, so be sure to include this.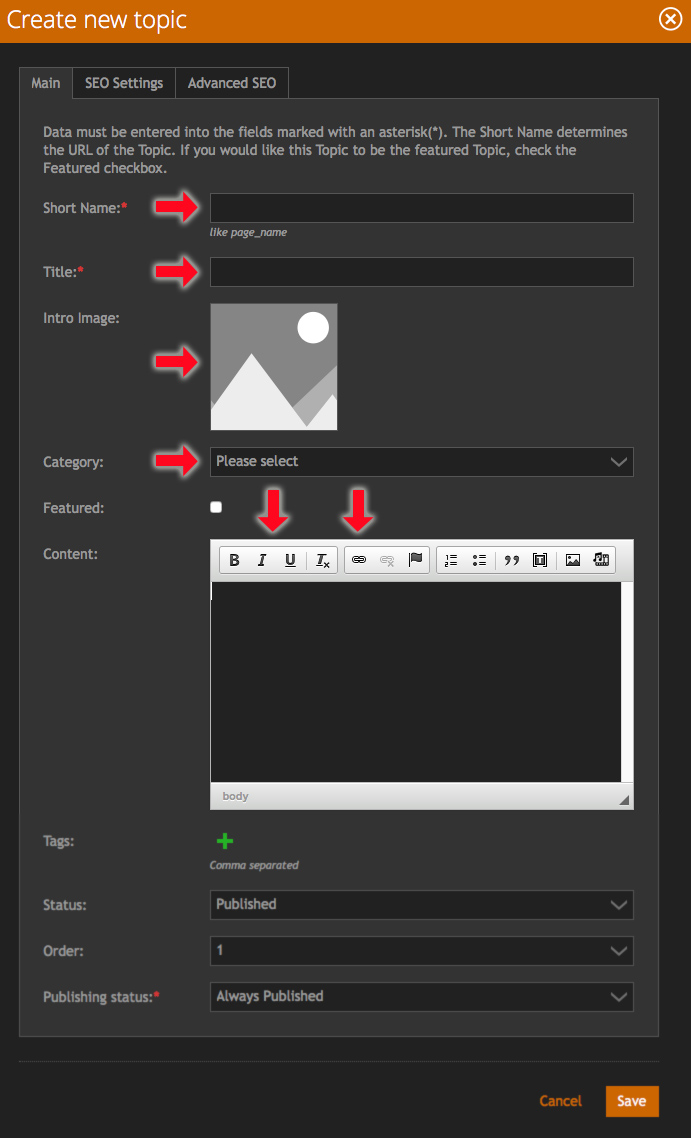 The 'category' is where you want your post to be saved, this depends upon it's content and is ultimately up to you but make sure you select a relative category so that people will find your post. The content window is where you can type in your text and format it by using the first 4 buttons on the right in the menu bar. You can also add a link to your post with the button that looks like a chain. 
Photos
In order to add photos to your post click the small photo button 2nd from the right. Then click "Browse Server", you can now upload images into your photo album using the green vertical arrow button. Once the images are uploaded double click an image to select it. Give the image a name and if you want you can specify a size, however the site will auto scale the image to fit if you do not include dimensions.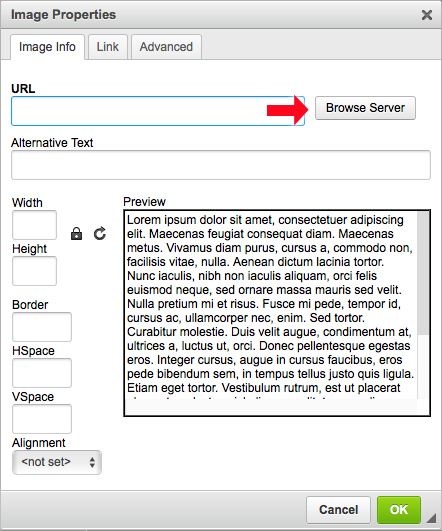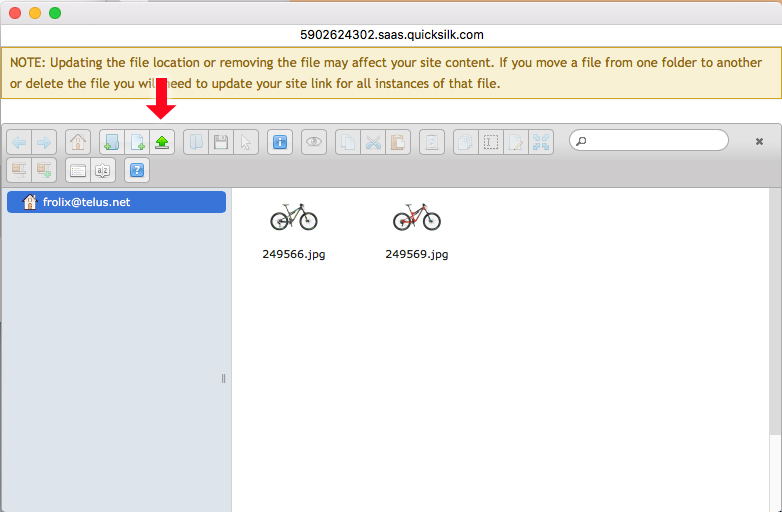 Videos
Click the far right button and you will see the Embed Media window open, here you can paste in the URL (web link) to your video from any video site. Hit 'Ok' and you'll see a preview of your video in the text editor window. If you want to add a video from your hard drive simply create an account with youtube.com and follow the directions above once it is live on youtube.com as this is the easiest way to not only share your video with the world but also ensure it's the correct format for this web site.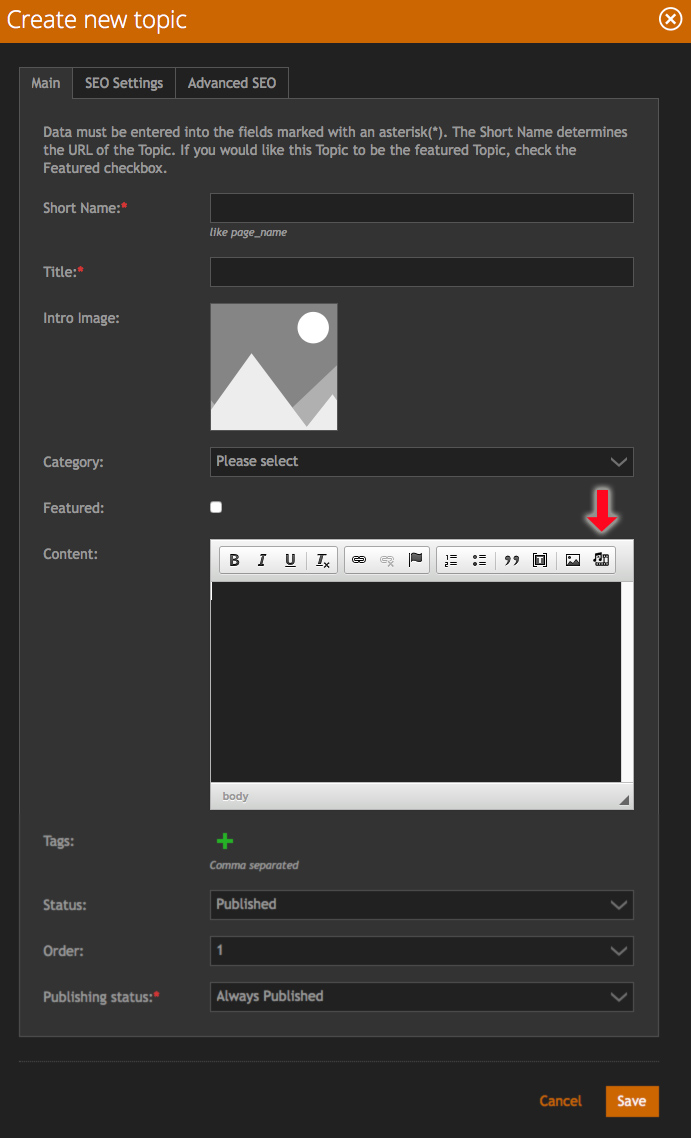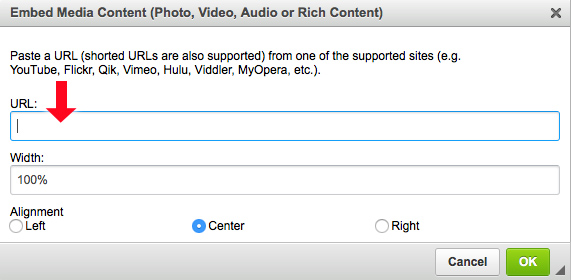 Once you have all of your text, links, photos and videos in your post click Save and you'll see it live on the site. Send your post out to all of your friends and post it on social media,… wait for fame to find you.