Buried Alive: Three days of doubt and terror on Alaskas Peak 9448
Happy Thanksgiving!
We have so much to be thankful for in this beautiful part of the world. The abundance of backcountry landscapes with relatively easy access due to all the resource roads is surely one thing to be thankful for, and no doubt you can think of many humans to whom you would offer a great deal of thanks to. The privileges we are able to enjoy are numerous, and having a time set aside to be thankful for them seems appropriate.
You may be wondering how this ties into "doubt and terror on Alaska's Peak 9448", and I suppose the simplest answer is that it doesn't. Not unless you'd like to be thankful that you haven't had to undergo the experience yourself. Or perhaps you may find yourself thankful that the individuals who did, made it out alive, and decided to share their story. I suppose it does not take too much imagination to find inspiration for thankfulness, so perhaps you will find some in this story.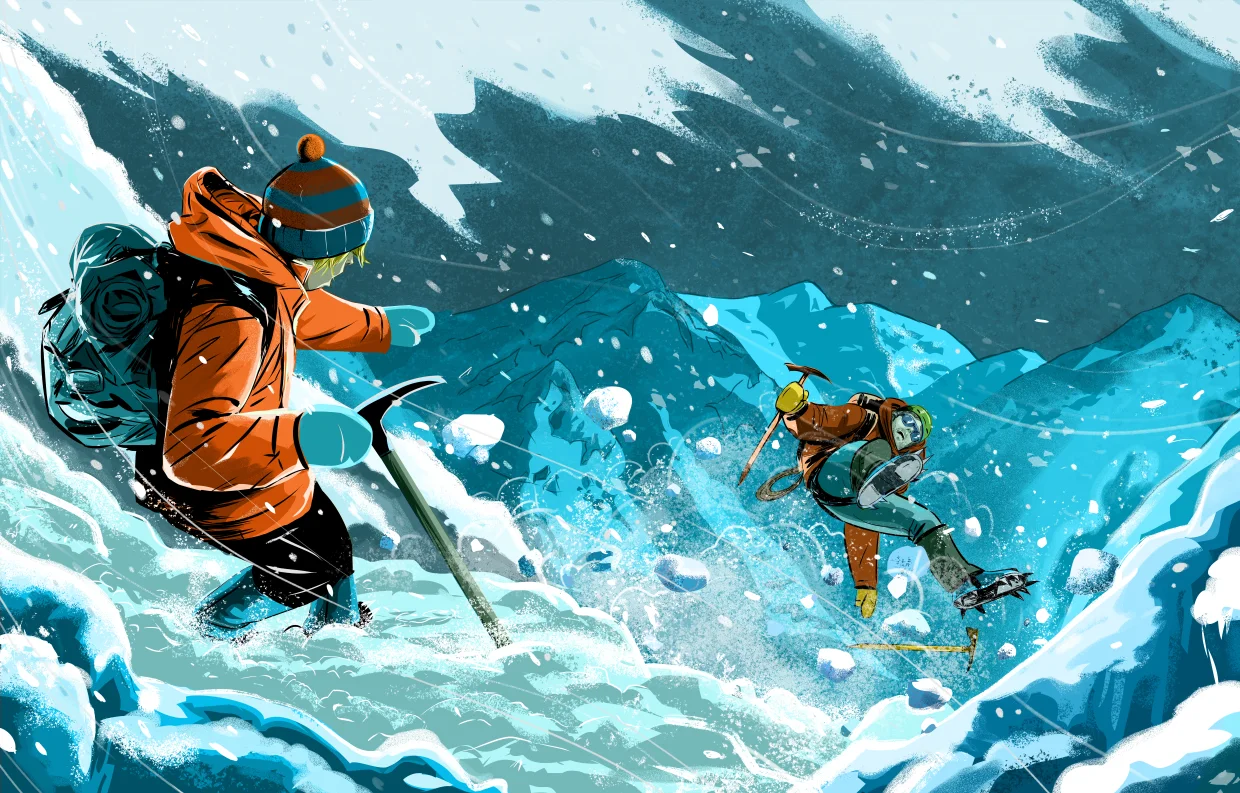 Art by Ryan Inzana.
Buried Alive: Three days of doubt and terror on Alaska's Peak 9448 is a story published by Climbing Magazine and follows the story of, you guessed it, an attempt at Peak 9448 in Alaska's Hayes Range. It's a harrowing tale of a climbing accident and the subsequent rescue, and well worth the read. Check it out
here
.