Ruroc RG1-DX Disruptor Helmet Review
Looking for a different look on the slopes without compromising protection from your helmet? Then the Ruroc RG1-DX Disruptor Helmet might be the one for you. Ruroc Helmets are creating the next chapter in skiing and snowboarding helmet protection. Just as full-face helmets have come to dominate mountain biking, Ruroc has new helmet protection that is starting to make its way into the snow-sliding world.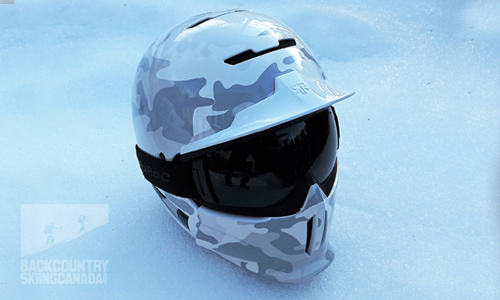 A unique feature of the Ruroc RG1-DX Helmet is its removable faceguard which gives this helmet the protection of a full-face helmet. The faceguard provides protection against impacts as well as the elements Mother Nature always throws at you. Safety-tested to -20 degrees celsius, you can wear it for added warmth as well as to protect your face when the conditions get nasty.

Read the full review of the Ruroc RG1-DX Disruptor Helmet here.