Blizzard Hustler 10 Ski Review
You can think of the Hustler 10 Skis as a combination of Blizzard's lightweight Zero G skis and their more resort-based freeride Rustler skis. Combining the benefits from both of these skis the Hustler 10s are light enough on the up and super stable on the down. They use what Blizzard calls their Trueblend Free construction which blends three different densities of wood to provide a well-balanced ski with an optimized flex. Trueblend wood core construction is used in several of Blizzard's other skis and consists of Beech and Poplar concentrated underfoot for increased strength but their 'Free' version adds Paulownia wood to reduce the overall core weight.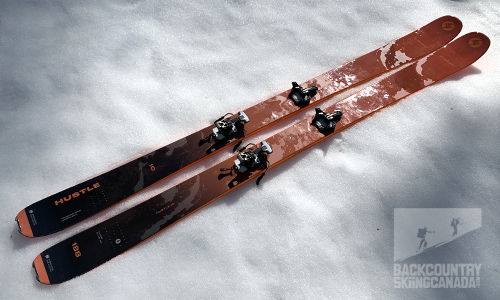 This combination of the different densities of wood results in a powerful yet lightweight and fun ski by positioning these woods at varying lengths throughout the core. This results in the appropriate amount of stiffness underfoot while maintaining softer tips and tails.
Read the
full review of the ​​​​​​​Blizzard Hustler 10 Skis here
.