Winter continues, but caution is key
One day after winter returned to BC end everyone got out for some much needed powder turns things actually improved huge. The snow stayed light and deep, and the sun came out to allow everyone to explore and ski some lines that haven't been skied in many weeks. While blue bird skies make everything better it didn't help much with stability and things were running off most convex roles. There was even an inbounds slide that took a pair for a ride down a run called the 'Blast'.
This slide came off the rocks just to the south of 'First Choice' and ran right to the bottom.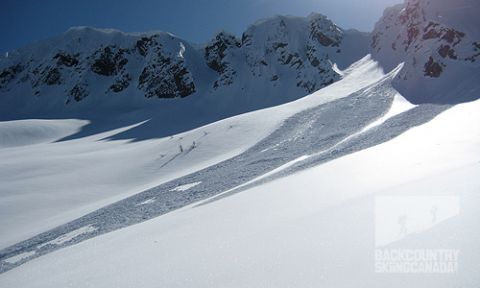 Today may be your last chance to get some good pow turns in before the temps rise up to a balmy 19°C (in town) as this will turn the snow to mush. Be sure to keep your smarts on high alert however and don't let the blue bird convince you things are safe.
South aspect snow was still light and fluffly at 10:00 am on the way over to West Ymir.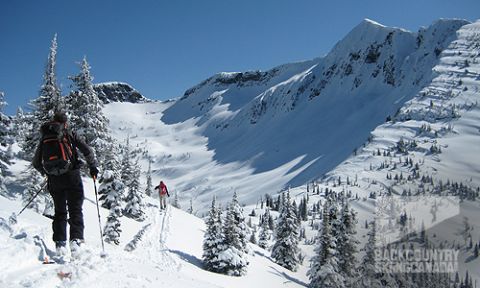 Top of the boot powder skiing in West Ymir, not bad for mid April.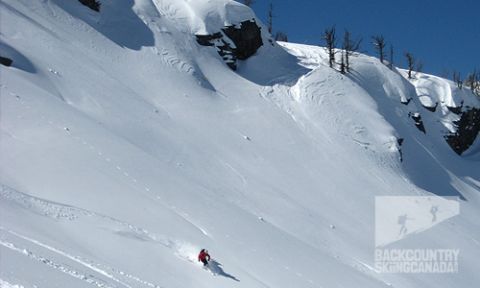 Plenty of tracks in the bowl but plenty more to be had.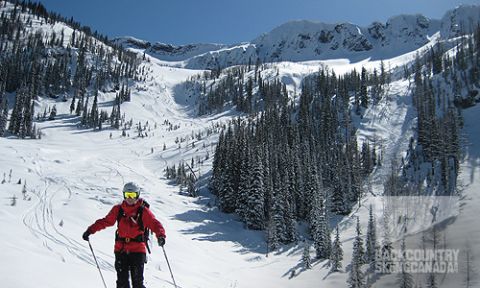 Hummer A and Hummer B lines were both skied and lots of debris to contend with as well.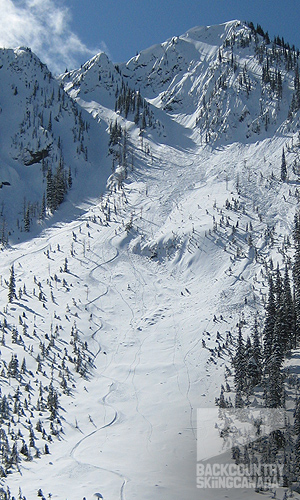 Be safe out there.