State of the Backcountry - What's going on?
Perched up high on peak called White Queen the backcountry surrounding Whitewater Ski Resort looks pretty spectacular and the snow pack like that of a typical year. Get a little closer and the truth becomes apparent however. Mother nature has not been kind to us thus far and this guy called Ullr that everyone keeps talking about, well he's been more than a little bit of a let down so far this season.
Skinning up the skin track you can see the coverage or lack there of.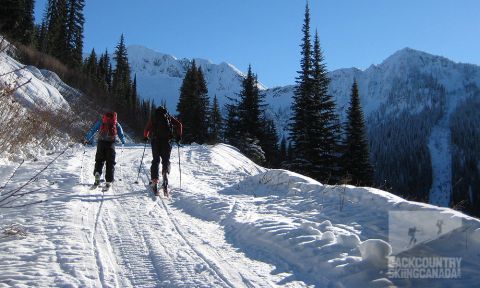 Whitewater has done wonders with the snow they have in preparation for Fridays opening day.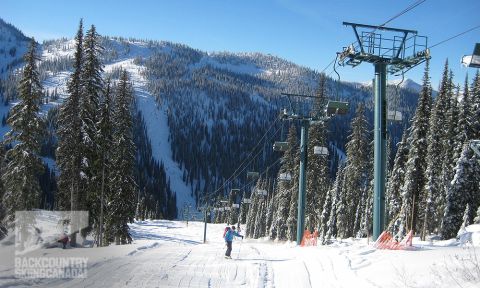 With 169cm of snow for the month of November (as recorded by Whitewater Ski Resort) we are about 45cm off the typical norm for this time of year. Not much you say? True, it's only a 21% difference but what a difference when you consider what we have is pretty much un-skiable. Most of this base fell last week as the fluffy white stuff we all love and then you-know-who decided to warm things up and throw a little rain topper over everything. The result is that all the skiable snow is trapped under a 10cm crust that is bridging everything, everywhere. Luckily this crust is thick enough that it will support all but the most out of shape backcountry skier so there are still some turns to be had.
Descending from White Queen today was not without some decent turns and a few smiles. It is what you make it, so be sure to get out there. Be safe and enjoy what we have, more is on the way - you can bet on that.
Let us know what the state of the backcountry is where you are, we want to hear from you.
On the way to White Queen, Ymir Bowl looked pretty ready.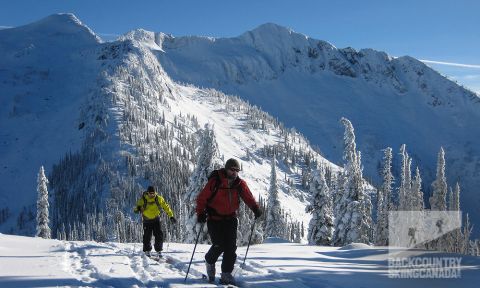 10 cm of soft snow and surface hoar on top of the crust provided pretty decent turns, as long as you weren't too picky.