The Classic Wapta Traverse – start planning now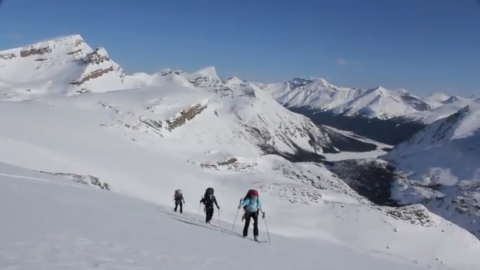 Last spring the Backcountry Skiing Canada crew completed the uber-classic Wapta Traverse, located in the heart of the Rockies just outside Lake Louise.
The trip took 6 days to complete (we were super relaxed) but about 3 months to fully organize. If you're thinking about hitting this Canadian classic and enjoying the four huts along the way (the Peyto Hut, the Bow Hut, the Balfour Hut and the Scott Duncan Hut) then it's best to start planning now while you're biding time waiting for the dirt to disappear. And, because of the popularity of this area and the huts, you'll want to book months in advance.
Check out our report from the trip (including pics and video of the Crowfoot Icefield, the Diableret Glacier, Mt. Rhondda South, Mt. Gordon and Niles Creek) at our Wapta Traverse page.