New backcountry tree skiing near Smithers, BC - UPDATE
Smithers has, up until now, been lacking in good, accessible tree skiing. After obtaining funding from the government, Brian Hall of the Stork Nest Inn, Valhalla Pure and others recently completed the glading required to create seven backcountry ski runs. Brian told the NewsNet "The tree skiing should be phenomenal and there is huge potential for skiing in the alpine. The provincial government has agreed to give this area non-motorized status." There is no charge for skiing.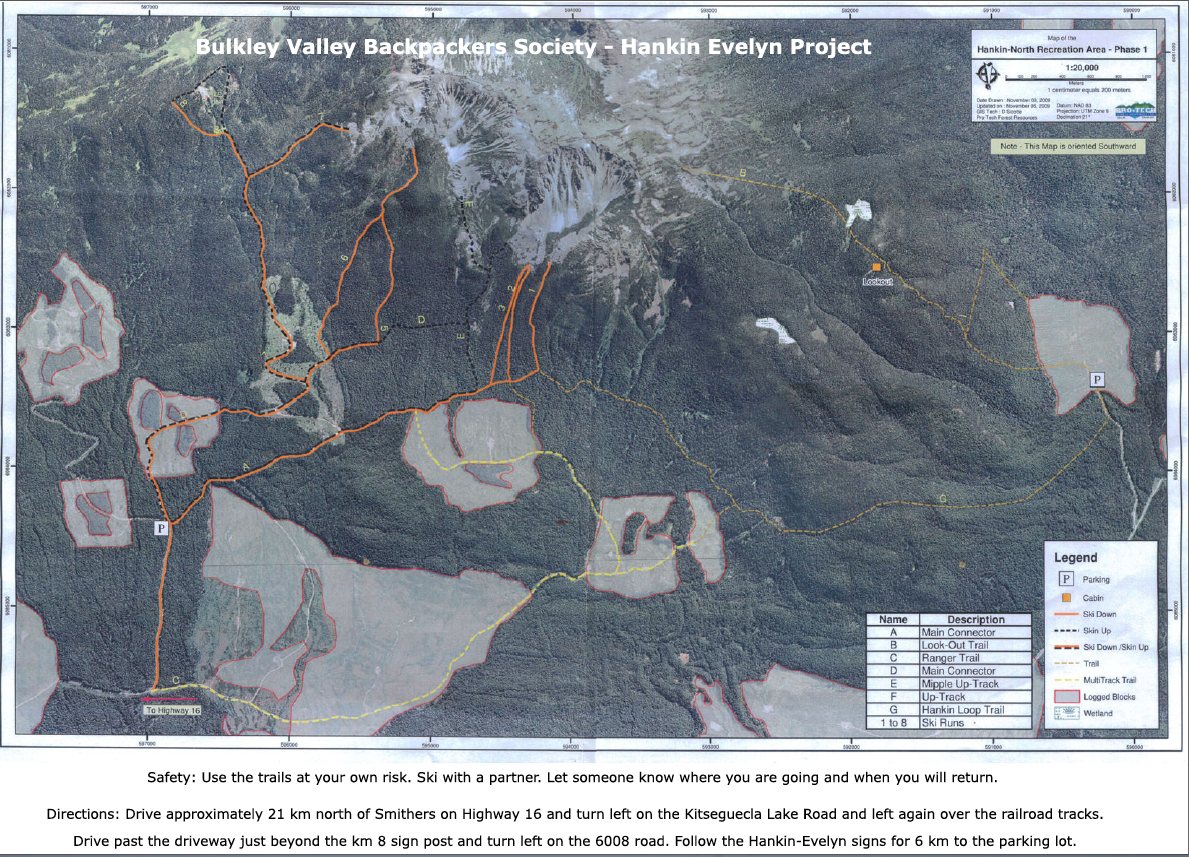 As of December 2009, there are eight ski runs, several skin-up tracks and several lower trails suitable for cross-country skiing. The map shows all the trails.
January 28, 2010
Logging trucks have finished hauling out of the 6008 road. There was 10" of new powder on the top of ski trail #7 yesterday. Add another snowfall today, maybe another 10" at the top.
Ski run under construction
View of three ski runs from valley
Ski run under constuction
Alpine area on Hankin Mountain in October