Avalanche Conditions Report - VIDEO
A strong temperature inversion is in place bringing above freezing temperatures to the alpine. The intense solar radiation is affecting the south aspects, while a localized wind event has created small pockets of wind slab in the Alpine. 
Watch this week's Avalanche Conditions Report with Whitewater Ski Resorts Snow Safety Supervisor, Wren McElroy to discuss how the times are changing. 
Check back soon for the next Avalanche Conditions Report and if you missed any of the previous videos you can watch them all here. 
Conditions in the backcountry are pretty beautiful with valley cloud and sunshine!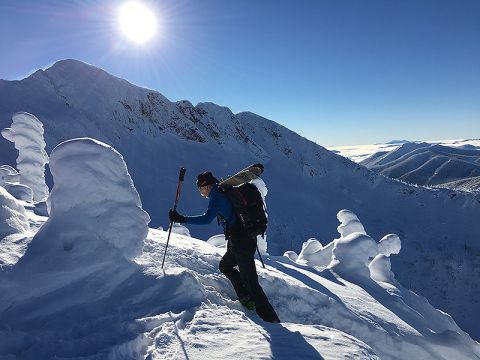 The snow is changing fast however with warm sunny days and very cold nights.