Spring Avalanche Hazard
Spring has been delayed this season but its inevitable arrival is just around the corner. In most places, we are still are still dealing with a wintery snowpack and with that, avalanche problems that are more typical of winter. However, just around the corner we backcountry skiers will need to shift our avalanche brains into spring mode.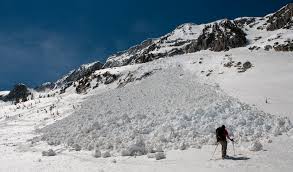 That means ( usually ) stable conditions in the AM and deteriorating throughout the day but it's not always that simple. Poor overnight freezes, cloudy days creating a greenhouse effect and rain can all play a big big factor in the daily hazard. The Utah Avalanche Centre has put together a great little video to cover the main points when it comes to springtime avalanche hazard. Have a great spring, leave that bike alone, there is lot's left to ski.