Rapid warming expected to increase avalanche danger this weekend and into next week
We're about to enter a period of intense warming. What's more, this is the first real warm up of the season, and we know from experience the first warm period following a series of storms usually has a dramatic effect on the snowpack. This weekend and into the first half of next week, we expect to see an increase in avalanche activity in response to sunshine and high freezing levels. Some slopes, especially south-facing slopes and slopes threatened by cornices have the potential to run big. Read on for more details.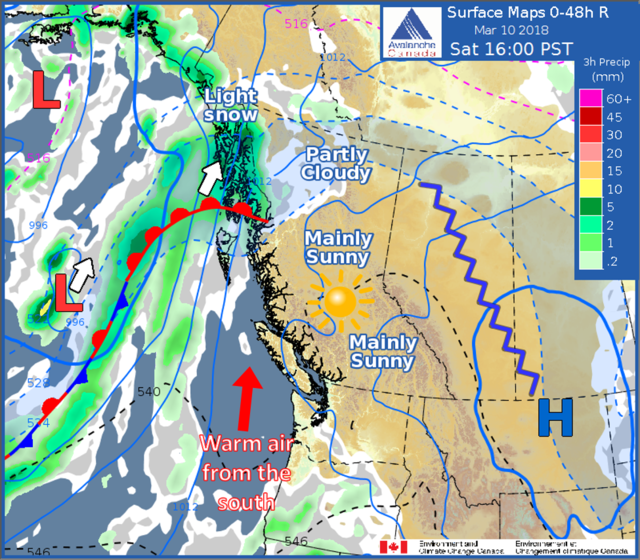 What's up with the weather?
If you've been following the weather recently, you'll know that February and the first week of March have been cold. On average, recorded temperatures in British Columbia in February were a chilly 2.6°C below seasonal norms for this time of year.
This is about to change.
Warm air from the south is on its way, together with blue skies and plenty of sunshine. Freezing levels over the weekend in the southern interior are expected to be up to 2000 m and could get up to around 2500 m by Tuesday next week. It's enough to want to get the BBQ out and roast some weiners.
Read the rest here
.