SE face Terminal Peak- Trevor Sexsmith.
Trevor Sexsmith does it again. This time in the Selkirk mountains skiing the south east face of Terminal peak in Rogers pass. In true Sexsmith fashion the line while obvious might not be in everyone's " fun stuff to do " spectrum but Trevor keeps ticking these things off. As always he has documented this one in a well written blog post with photos and a video to accompany the descent. http://perpetualski.ca/2016/04/cyge/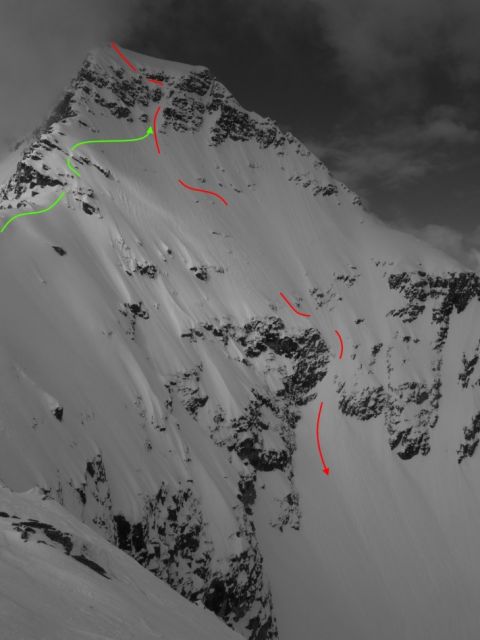 P: Trevor Sexsmith
Once you have read that one it's worth having a read of his other exploits. He has been busy these last few years but keeps flying under the radar despite of some serious ski mountaineering successes. Follow his blog and like his page on Facebook!