Comp-powder and the reversion to teenage hooliganism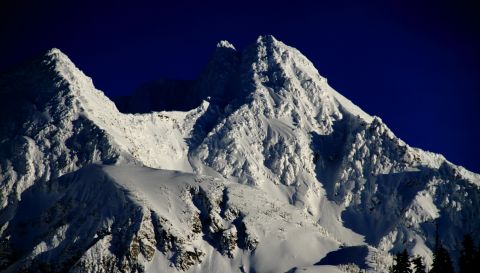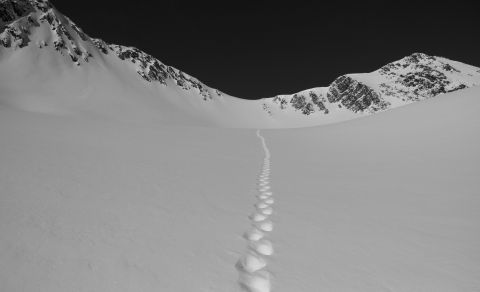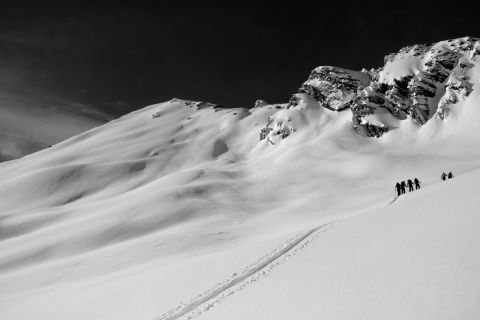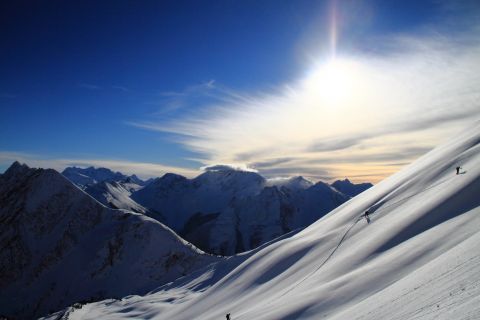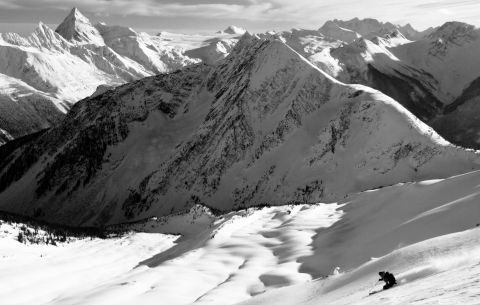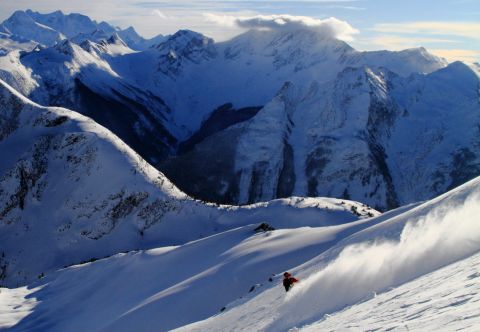 It is funny how a bunch of 30+ year old guys can revert to teenage holliganism while under the influence of powder. 2012 has brought some decent skiing our way so far. A few tracks have been scattered around the pass, but not too much in the alpine. Blue skies tempted us to go a bit further into the wild blue yonder.
We weren't the only wildlife out there, a wolverine had put in a bold, straight-line right up the middle of Hospital bowl and over the col to the west of Ursus Minor. We had Video peak on our mind—the turns on its SE face are always nice.
And yes they were.
My teenage years are fond memories, hanging out being punkish and generally causing meyhem and disorder. Fortunately, the moutains have created a positive outlet of my teenage tendencies. For some reason or another, the group of friends with whom I choose to associate share similar character traits.
Video Peak is certainly not the biggest, baddest peak out there; but a good time it is and a good time it was shredding with my buddies—acting like 30+ year old teenages all the while.