COMP- New Years, Backcountry Style!!!
   Our trip started with my buddy Dustin messaging me about a backcountry hostel he booked for New Years, and was sending myself and my fiancee, Val, an invite. At first we turned it down due to a number of reasons, but after about 5 seconds of mild arm-twisting by Dustin, we were in! The Hilda Hostel was the destination, on the Icefields Parkway about an hour and a half North of Lake Louise. We left our home in North Vancouver planning on arriving at the parking area the evening of Dec. 30th. We were the first to arrive, well after dark, out of the 8 coming, and only been given vague directions. We drove past the un-plowed parking area a few times before ramming our car through the soft snow bank and parking. After a quick road side dinner, the others showed up.
  We loaded our packs, donned our headlamps and were directed to head into the woods, along a well used skin track. The hostel was a short skin away… the other direction. It didn't take us too long to figure out our error, but we had essentially gotten lost twice before we even got there. The perfect way to start a trip!
   Sunday, Dec 31. Started with a big meal, and a quick introduction of new friends (Dustin and his girlfriend Jess were the only ones I knew). Lukas, Chris, Jon, Jennifer were the new faces to me. We grabbed our gear and headed up. We had 2 fulfilling laps on Hilda Ridge, starting just above treeline the snow was a bit wind-affected, with a breakable crust. Not bad, but not the greatest. The trees held the goods though, it got steeper as we decended, but the stability was good. Shielded from the wind, the snow was deep and light!!! Many a good turn was had by all!!!
  After our successful ski for the day, we had dinner, and forced ourselves to stay up untill midnight. It's New Years Eve after all. As the clock ticked down to midnight, Val brought out sparklers!!! We all felt like little kids dancing around outside with sparklers at midnight, so much fun!!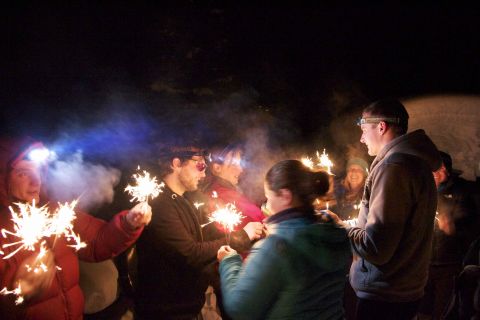 The next two days were spent skiing, eating, and sleeping. What better way to spend New Years than with great friends, new (and great) friends, great food and great skiing!!! My most favourite New Years yet.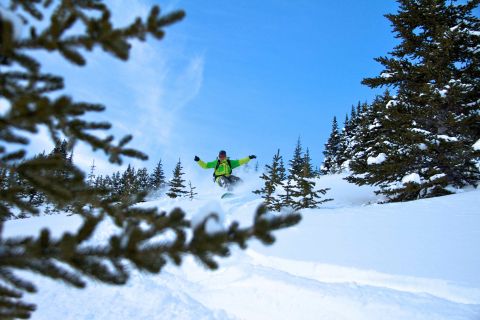 Lukas.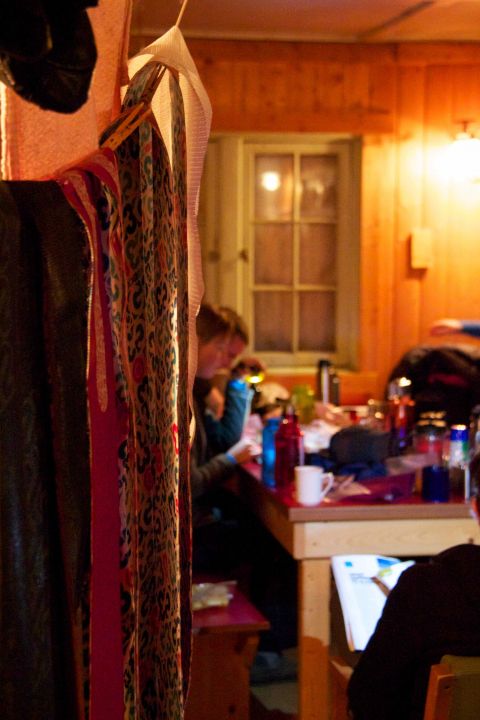 Drying the skins.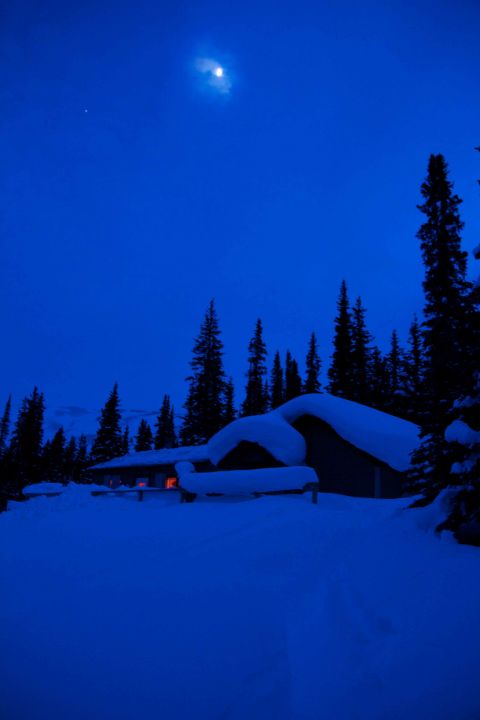 Our home away from home.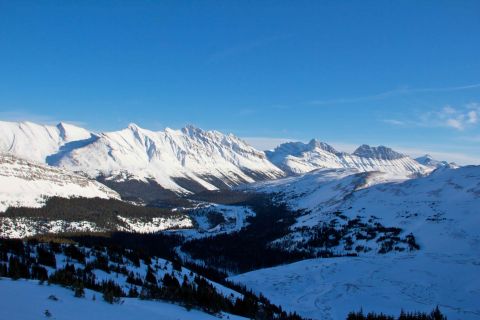 View from the ridge.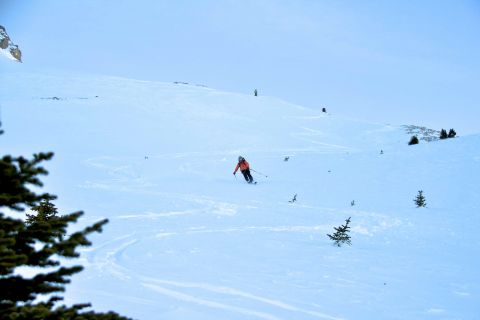 Dustin.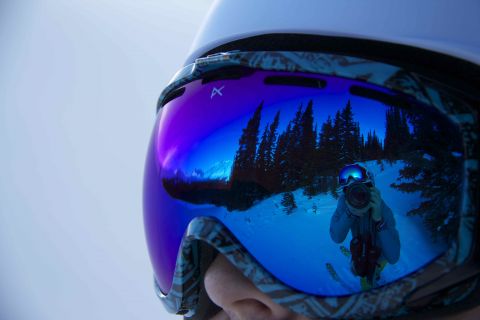 Self-portrait.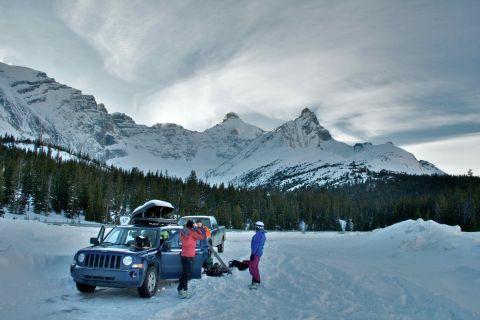 Packing up after another successful outing.
And a video I put together.
Happy New Year!