Rockies Conditions
It was cold. It's not so cold anymore, but it was definitely pretty cold. The skiing was good if you like frostnip and facets. I don't, but to each their own.
A little gander up the Lake Louise slack earlier in the week revealed a 15-20cm soft slab on top of a collapsing layer of facets below treeline. Double penetration skinning was so disgusting that we didn't even bother skiing any lines. Ski patrol are reporting touchy conditions in the alpine there and are getting good results with shots, so if you head out be on your toes.
The 93N is by all reports half decent but the south faces on the highway still don't really have enough supportive snow to cover the bigger sharks. Mellow spots have about 60-80cm coverage with; you guessed it; facets under a somewhat supportive slab.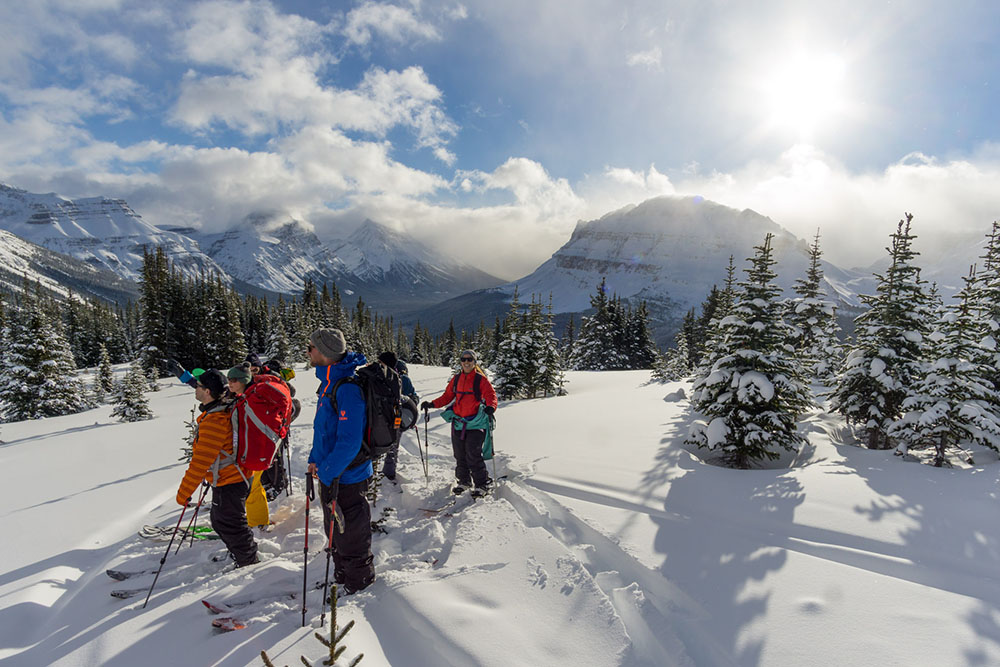 The team checking out all the lines they can't ski on a recent AST2
A MIN report in Little Yoho reports a touch over a meter of snow with facets all the way down. Super sugary stuff, that. I didn't get out to the 93S this week but there's no stoke wafting up that way so take that how you will.  
K Country is like, right out man. Don't bother unless you're just taking your skis for a walk.
Got something to add? Seen something different? Let us know!