First turns of the season at Monica Meadows Oct 25
After much deliberation about where we could seek some ambitiously early turns without imposing rather sketchy October glacier travel or barely covered pointy rocks upon ourselves we settled on Monica Meadows.
We camped under one of the shelters at Glacier Creek Regional Park which served as a great staging area.
Some scraps of snow in the parking lot at 1800m, but not enough to do anything with.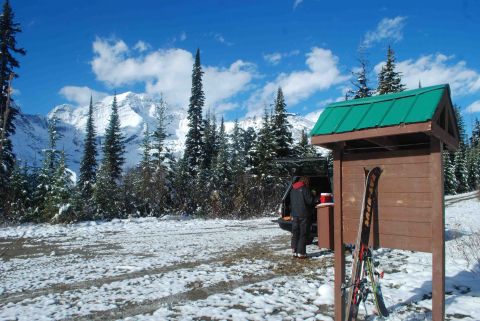 After only 15 minutes or so of carrying skis I dropped them and started skinning. Considering I was on my absurdly giant 170-140-150 x 190cm Fatypus + Fritschi setup this was a rather wonderful moment. Snow was still spotty until about 2200m when we came out into the meadows.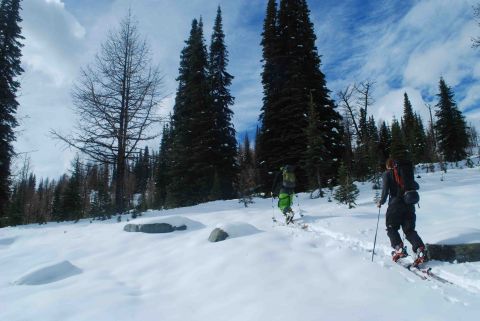 Ok now it feels like winter!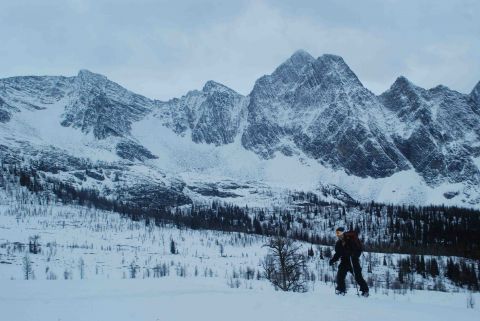 35cm snowpack at 2350m, which on top of the smooth grassy meadows was plenty to lay some turns on.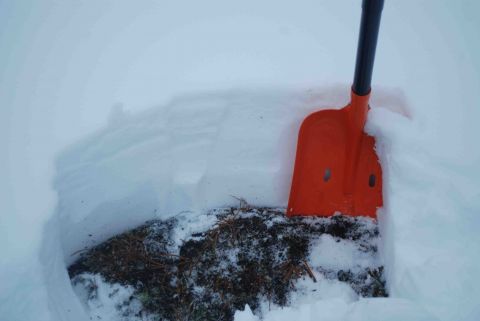 Skiing. YES!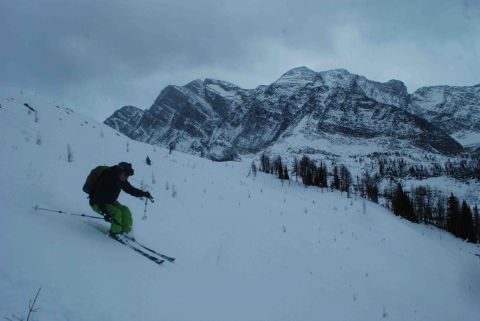 A photo of some of our handiwork, which under normal conditions would hardly be considered 'good', but man was it wonderful.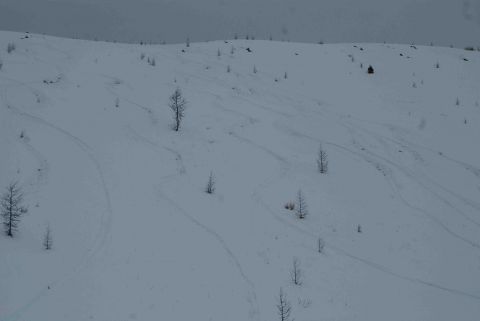 After a ski-out down the meadows and a swift bootpack down to the truck it was time for celebratory beers and an eventual soak at Ainsworth on our way back to our very non-wintery homes.
PRAISE ULLR!