Ripple Ridge FEB 2017
I left for Ripple Ridge late that day. I had friends in town that wanted to ski our local resort so I joined them for a half day of hot laps before driving off to Kootenay Pass. I had never been there before but from what I heard from friends and the
Ripple Ridge Recreation Association website
it wouldn't be too difficult to find. Depending on how slow I walked I could be to the cabin from the pass in forty minutes to an hour. And so I climbed under my 75L pack, filled with more than I would need (and weighing more than I had ever ski toured with), strapped into my splitboard and began the hike to the cabin.
I arrived after 45 minutes just in time to watch the sunset with some friends who had been touring the area earlier that day.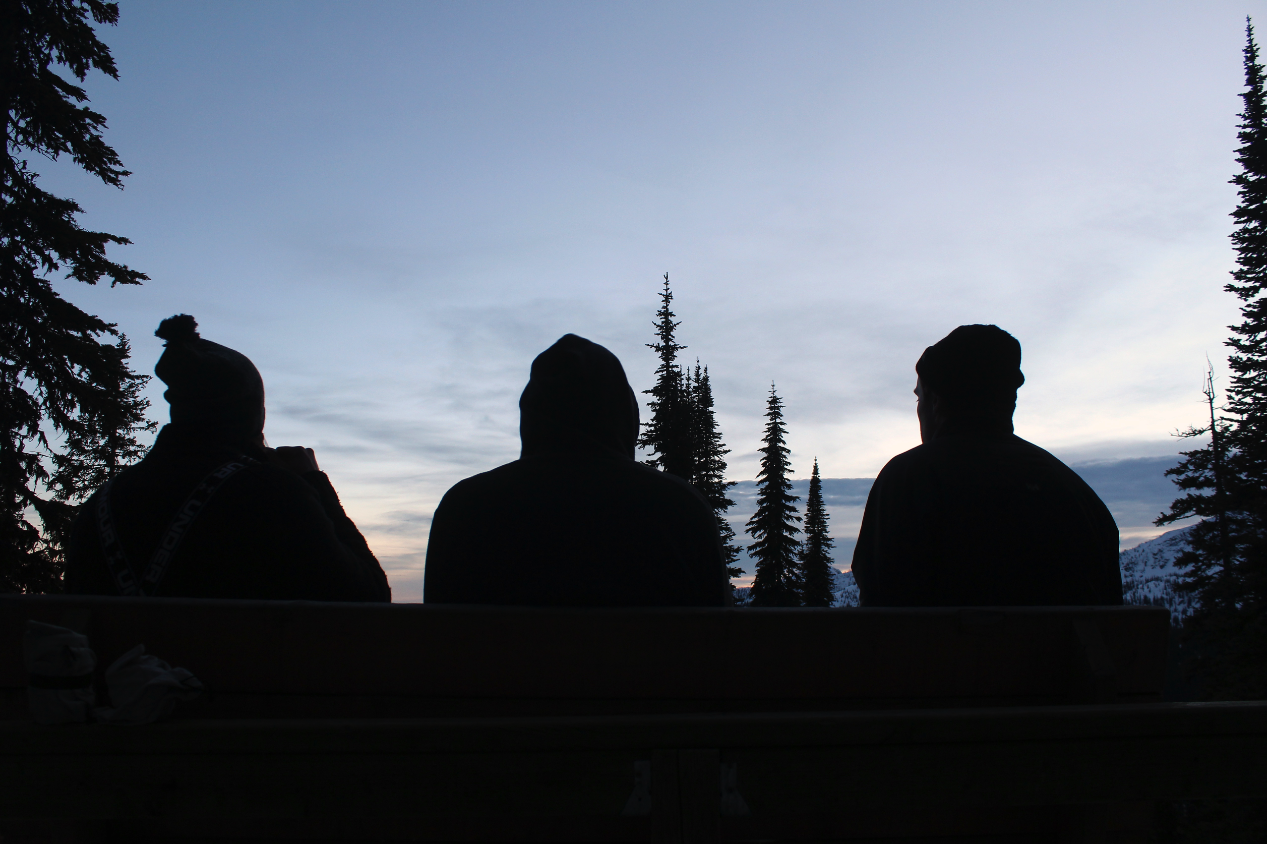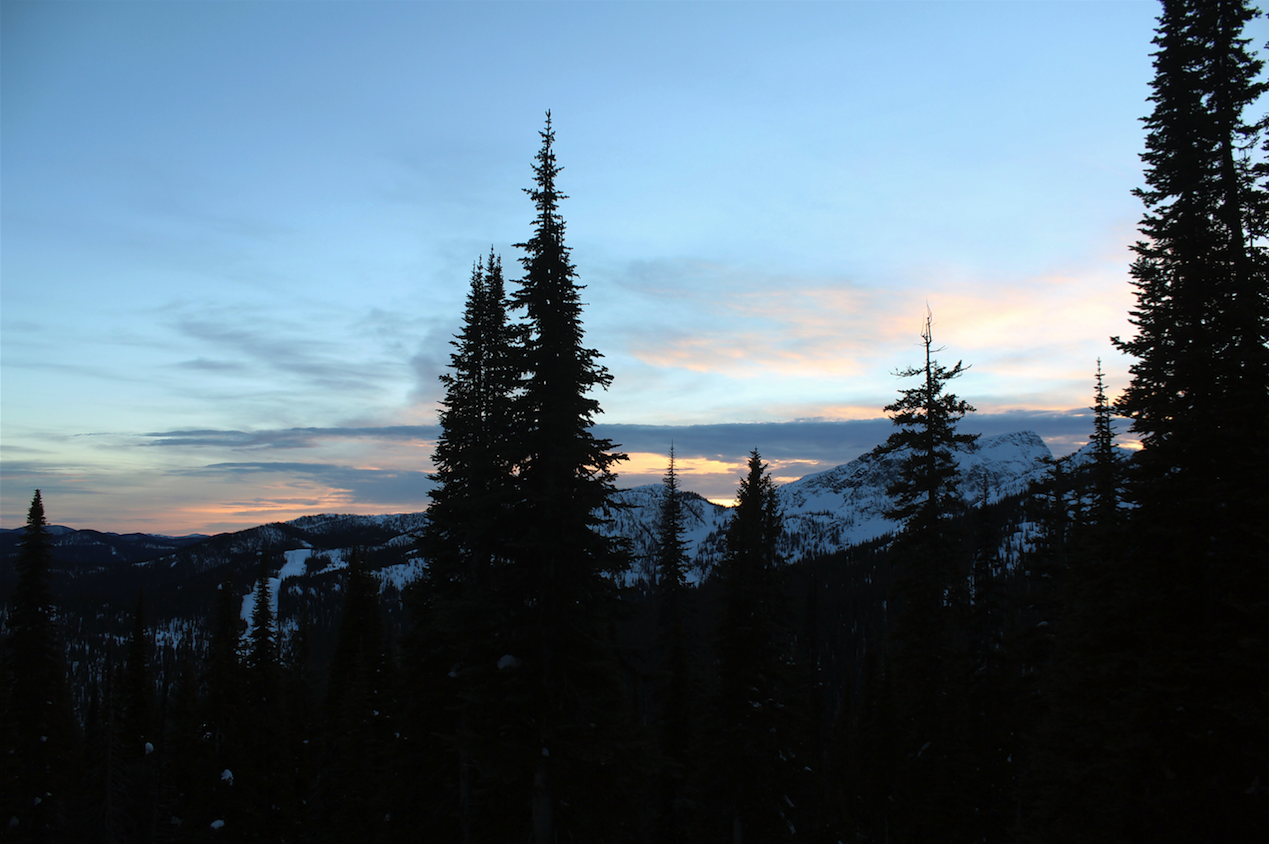 After a few tin cups of maple whiskey I was able to unpack and settle in. Before long it was dark, the stars and moon lit up the night sky and the snow below. We geared up and went for a walk to a nearby ridge to enjoy the night view. Later back at the cabin we made dinner and relaxed. It was nice to turn off the electricity and entertain ourselves with the art of conversation.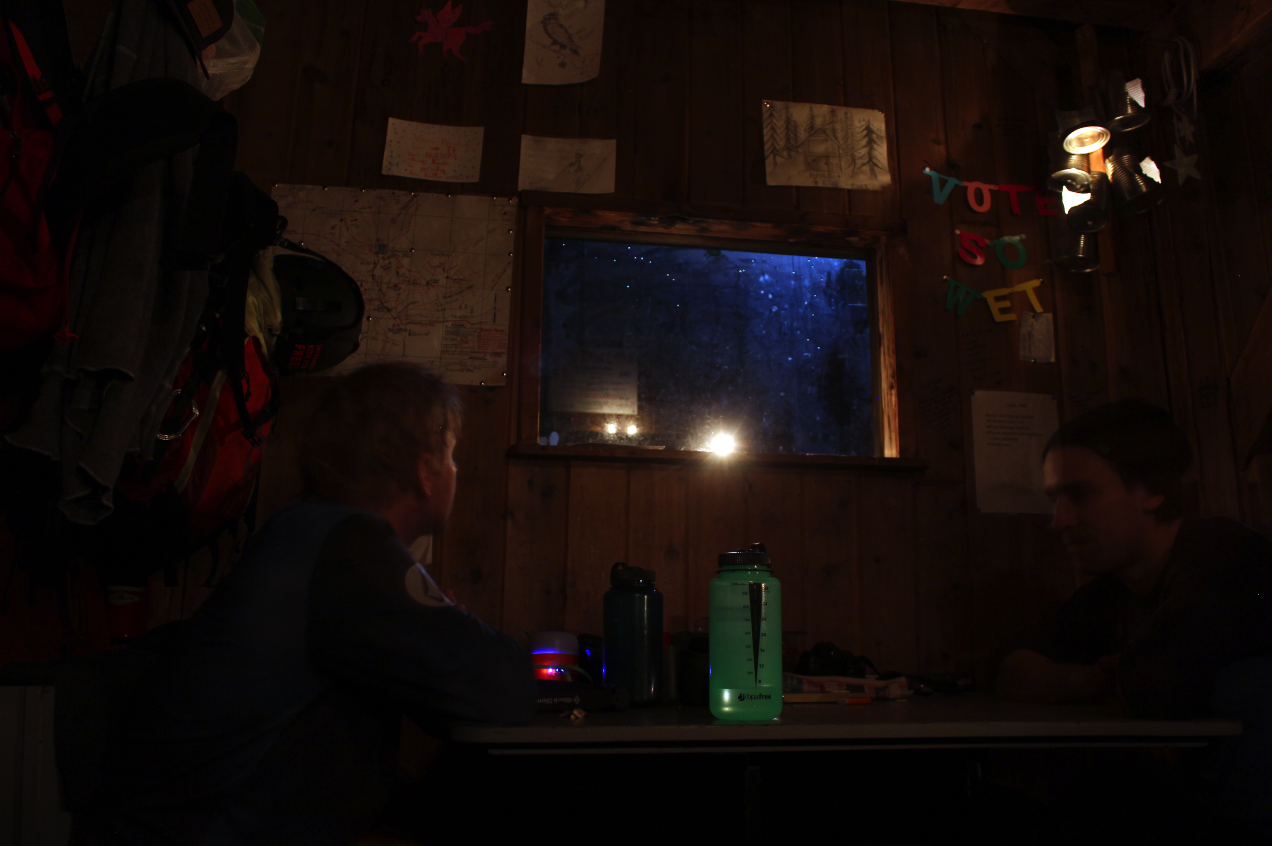 We let the fire burn down but the loft area was still a sauna, eventually the heat dissipated and we slept comfortably but it was a little chilly in the morning. It didn't take too much effort to start a fire in the morning, make coffee and enjoy breakfast.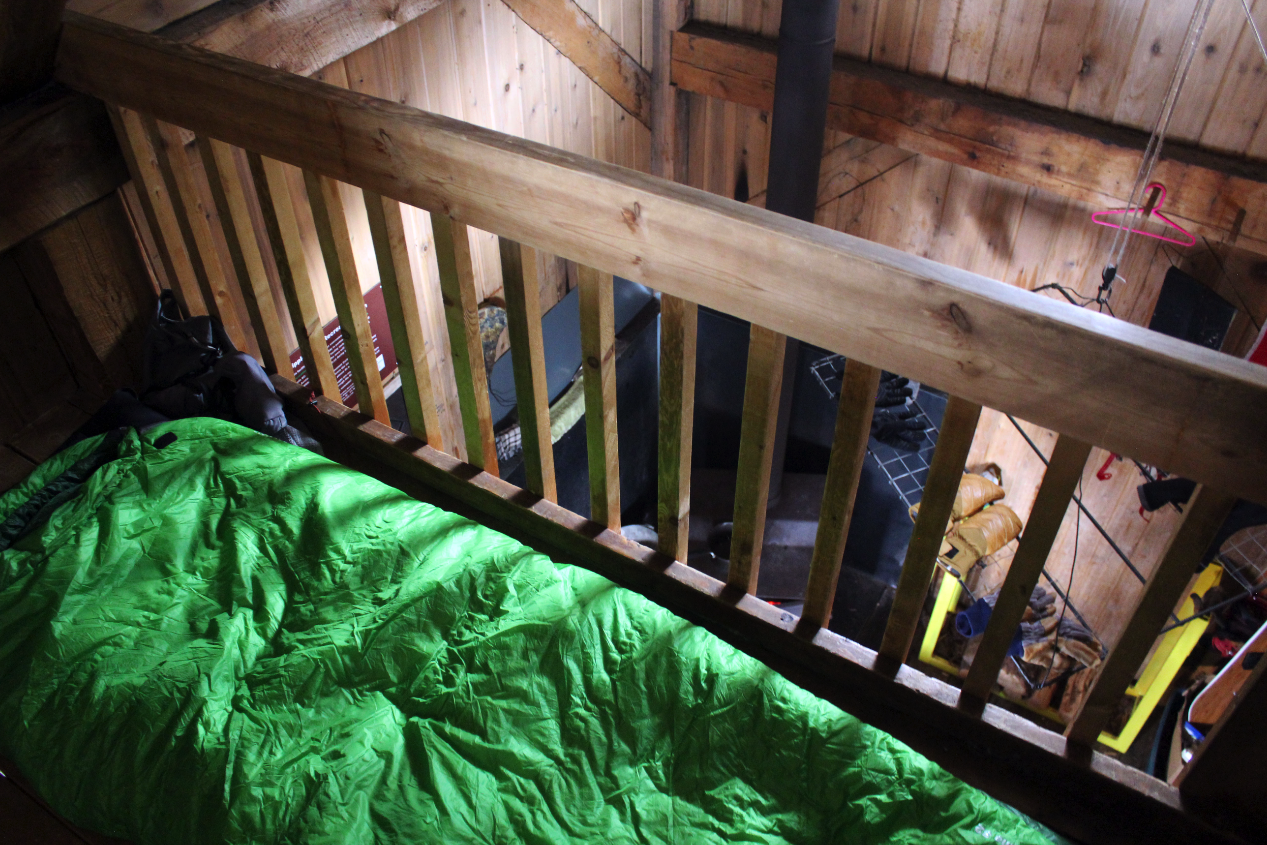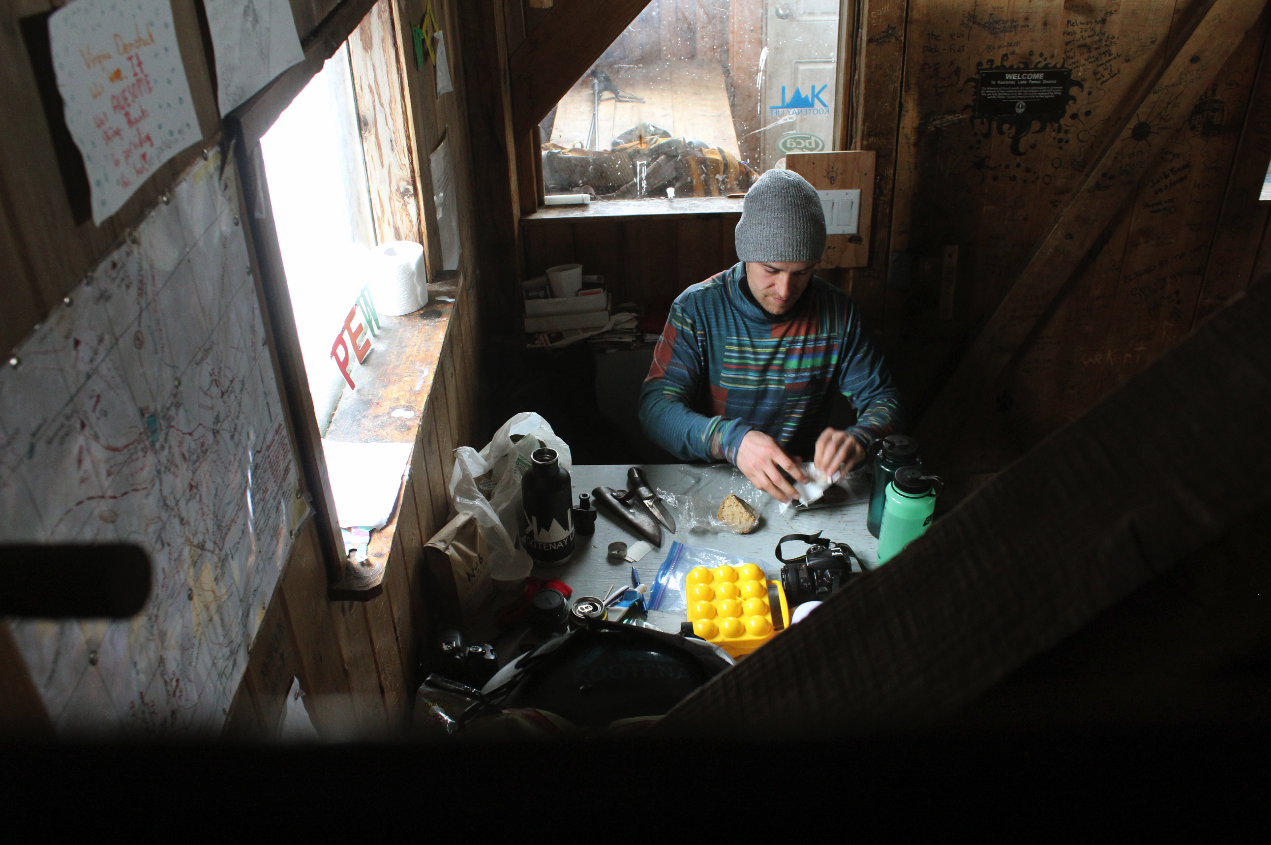 After breakfast we went for another tour, but it was clagged in and snowing plenty. We shredded a safe line and had some storm snow sluff down the steeps, after one lap we were ready for a nap.
Although we had booked the cabin for two nights we decided to tour out that day. Warming temperatures were about to make conditions suspect, and life had other plans for us back in town. Regardless, it was rad (as always) to get out of town, turn off the electricity and go back to the basics with good friends. I highly recommend this cabin for snowshoeing or ski touring in the winter and I look forward to visiting in the sping and summer as well.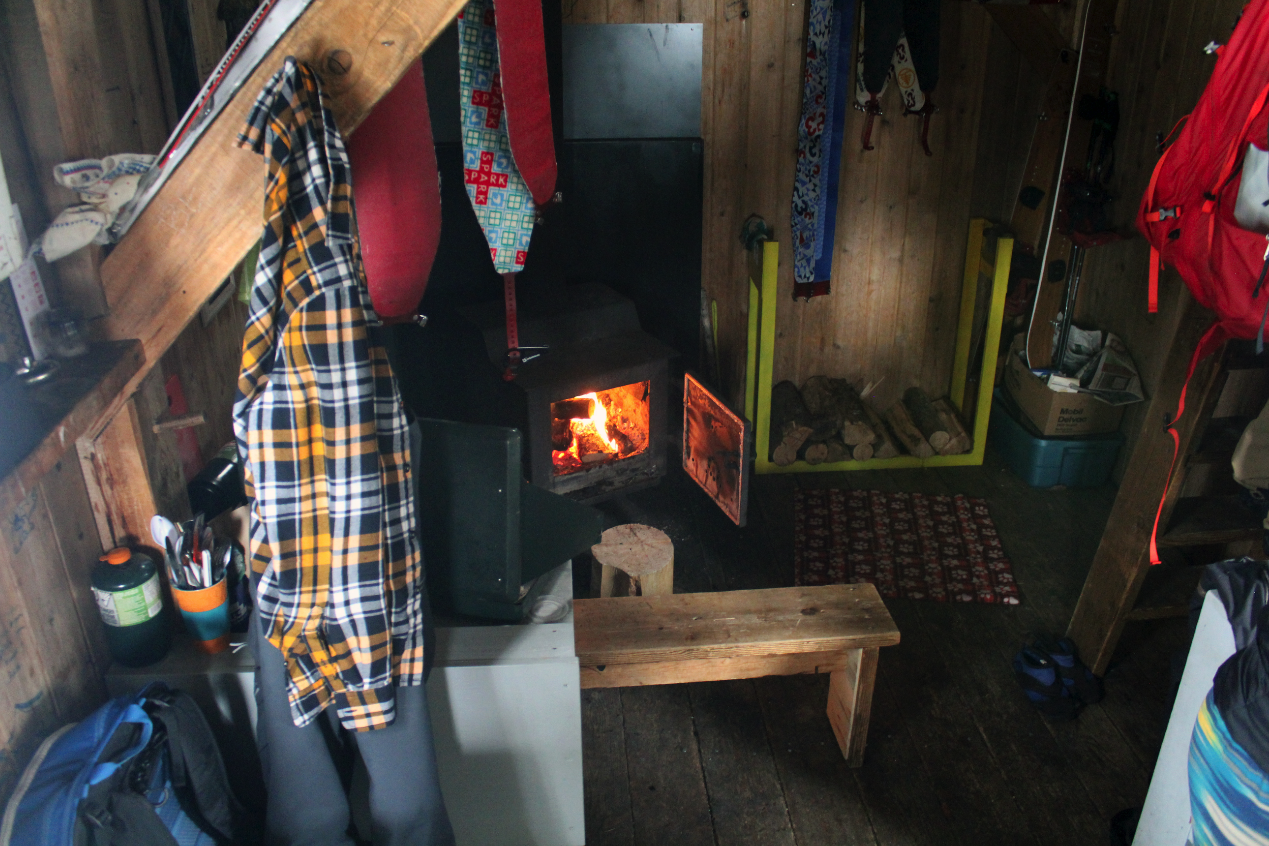 Photos by Bradley Moore