Soap Box Comp - Kokanee Glacier Cabin
Back on January 4th to 13th I was lucky enough to join a group of friends up at Kokanee Glacier Lodge. This was my first multiday ski tour trip at a hut. Well, not really a hut, more like an over the top deluxe lodge. I only knew a few of the people I was going up with but everyone turned out to be great ski partners. We started out on a partly cloudy day heading up from KVH in Nelson. I had never had the chance to be in a helicopter, it was as cool as in the movies.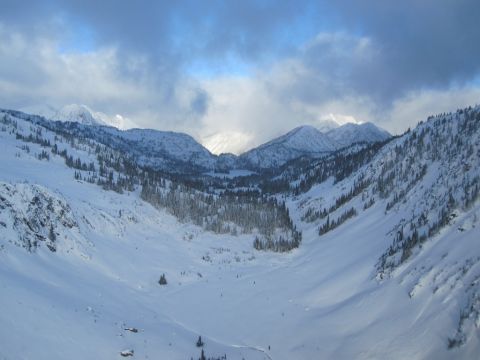 Our playground for the week
Kevin, the hut keeper, showed us around and laid down the law before getting us out the door testing our beacons. We were off for a first few laps in no time.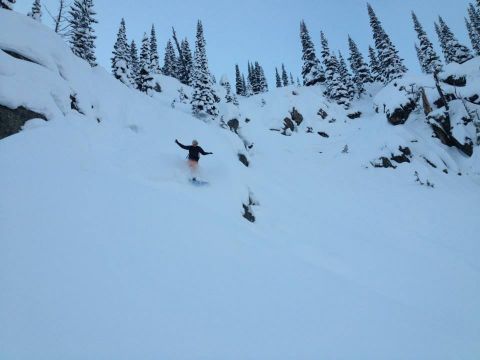 Kenyon getting into the groove
The first day had our hopes up, increasing stability with a good forecast for the next few days. Everyone was full of stoke and was in bed pretty early. The next day we were up and out the door at 7am to try to get up on the glacier.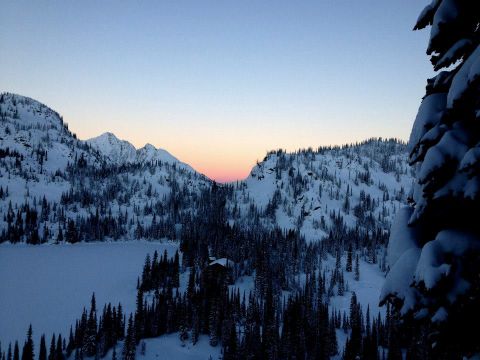 Can't beat the early morning views
We made it up towards the lower part of the moraine when we got our message to head back; a large whumpf confirmed our suspicions of a weak layer in the alpine. To the trees! We decided to ski off of Tanal Peak for the rest of the day and had some fantastic steep and deep shots through the trees.
The next day we aimed for a zone that looked promising but found that our route choice up a north face was a poor choice and ended up wrapping around for quite some time before we found safe snow to climb.
After this we went over to an area East of Kaslo lake and rode some great steep lines in knee deep.
Making Highways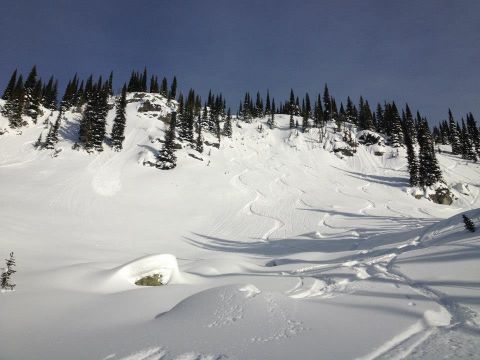 Farming
The next day we went on a fairly big mission up Tanal with a big run down then up to the ridge near the Joker Lakes area. We had a long and interesting run down followed by some black diamond skinning to get back out.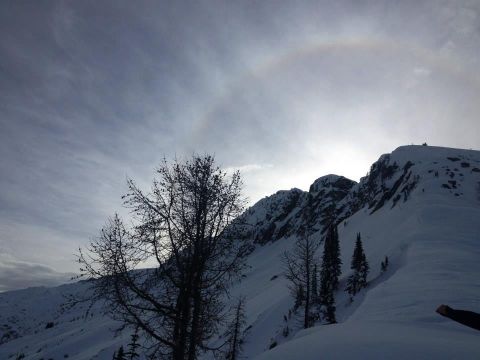 Sun dog
The next two days, which turned out to be our most stable days, were filled with chutes and meat hucks.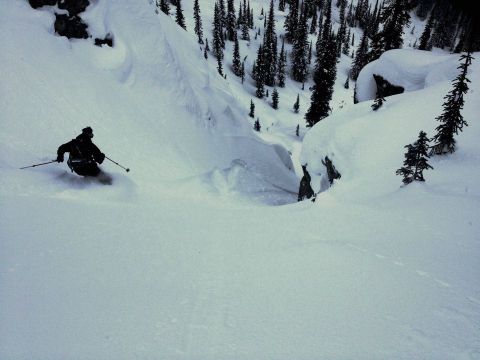 Tarn getting style points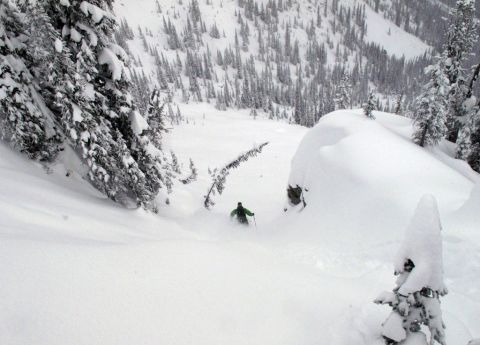 Me getting some chute action (Photo: Kenyon)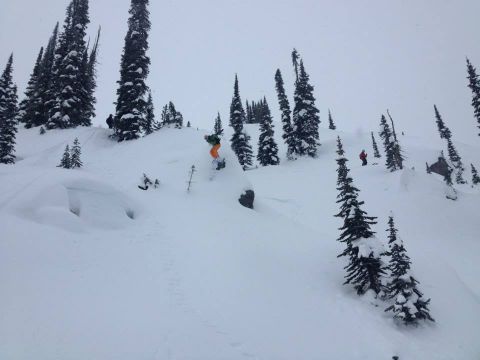 Kenyon hucking meat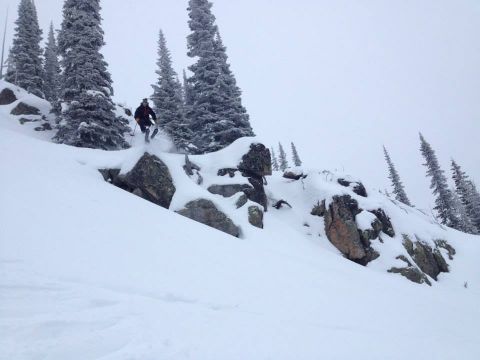 Tarn getting rad
On our last day it snowed significantly over night on a layer of graupel, enough that a soft layer was remoting up to 15cm deep in the trees. So, needless to say it was a tree day. We skied an area that we skied the first day and ran laps for a good portion of the day. It was awesome blower and everyone couldn't stop smiling.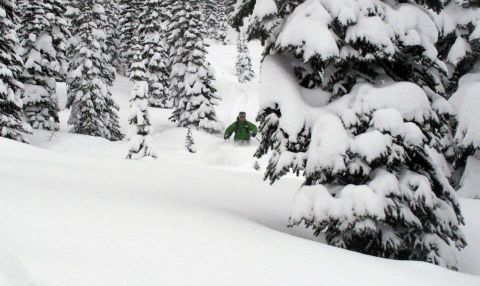 Me enjoying the safe trees (Photo: Kenyon)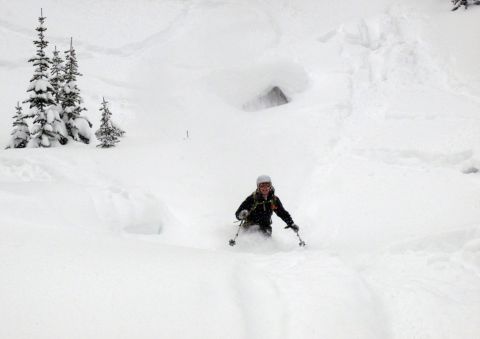 Steph demonstrating how to have fun (Photo: Kenyon)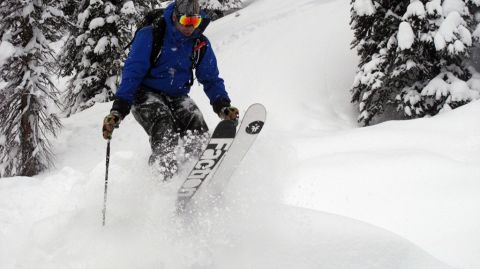 Allistar off a pillow (Photo: Kenyon)
That night we managed to drink all our remaining fuel and get a great sleep. The next day we woke up to sideways snow which made us wonder if we were going to get out or not. Sure enough they came after a short delay and we were off to a balmy day in Nelson and back to reality.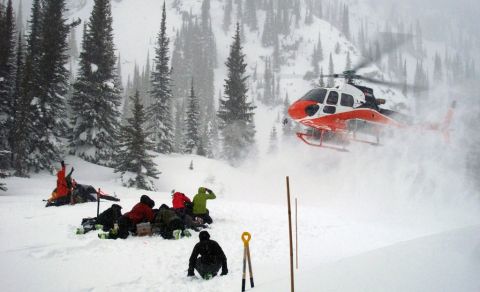 (Photo: Kenyon)
Overall the trip was amazing and I feel I learned a lot about snow safety by being immersed in it for a full week. We made some smart and cautious decisions and still had amazing skiing the entire time.