Toad Mountain, Nelson BC
One of the best kept secret hikes close to Nelson BC has to be Toad Mountain. Sure, it may not have the easiest access, but after only 11.5 km on logging roads it isn't far by any means and the views served up are second to none. The summit is easily seen from Nelson's downtown streets and the city itself has Toad Mountain to thank for its creation. Back in 1886 the discovery of silver on Toad Mountain created a boom for the newly created town which quickly lead to the incorporation of Nelson as a city in 1897.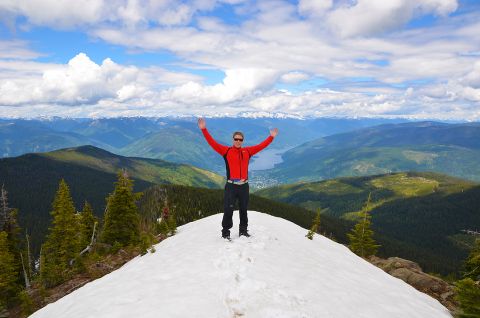 (click to get a larger view of any of these photos)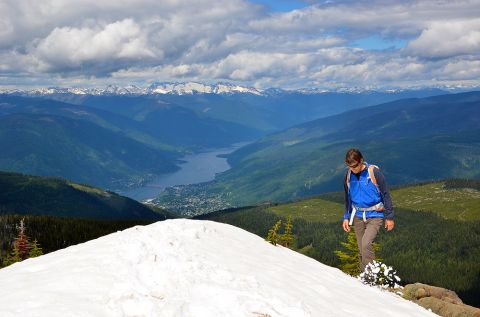 By the way if you are interested in winning a Rab Zephyr windshell like the one pictured below in the picture then check out our Summer Stoke Comp as this in the prize for July.
Or if you want to see what you can win this month from Rab then check out this post which includes the (relatively easy) question you answer in order to qualify to win before June 30th.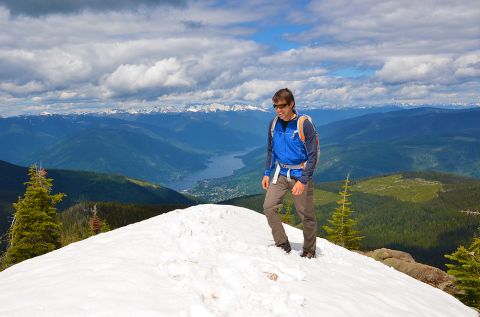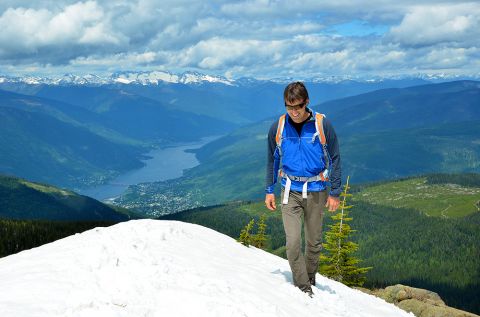 From the summit of Toad Mountain you can see Kokanee Glacier Park, the city of Nelson, Whitewater Ski Resort as well as Copper and Steed Mountain which are part of the Bonnington Traverse. At 7,247 ft / 2,207 metres Toad mountain is no giant and based on peakery data, it ranks as the 2975th highest mountain in British Columbia and the 4166th highest in Canada. It's relatively easy terrain provides a nice summer ridge walk suitable for families, kids and Swedish visitors but in early spring (such as on our ascent on June 15th) it is typically completely covered in snow so extra time is required. We took the standard route to the summit starting at the old Silver King Mine site but on the return portion we opted for the much faster bush-wack which is a b-line from the summit to the parking area.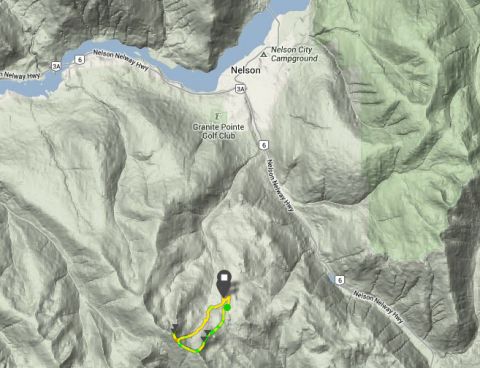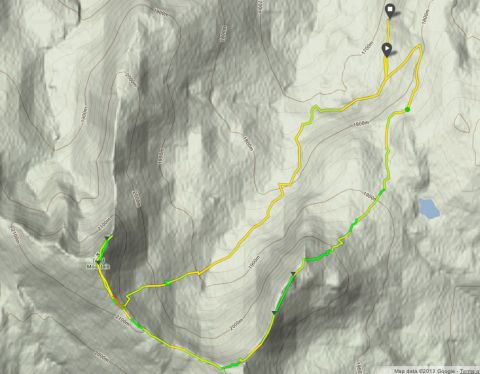 Check out all the details of this hike including elevation gain, time and even a google map by having a look at our Suunto Moves Count page here.