Revelstoke Bouldering
It might not be everyone's cup of tea but there has been a new bouldering area under development here in Revelstoke. Located on the shady north slopes of Mt English, Englishmen boulders is fast gaining a reputation for being one of the great bouldering areas of British Columbia and once you have seen the area it's easy to understand why. A dedicated group of locals have been logging some serious man hours establishing new problems, trails and a guide book for the area is currently in the works.
They say the best camera is the one you have with you. So here's some iphone shots of the last few weeks up at Englishmen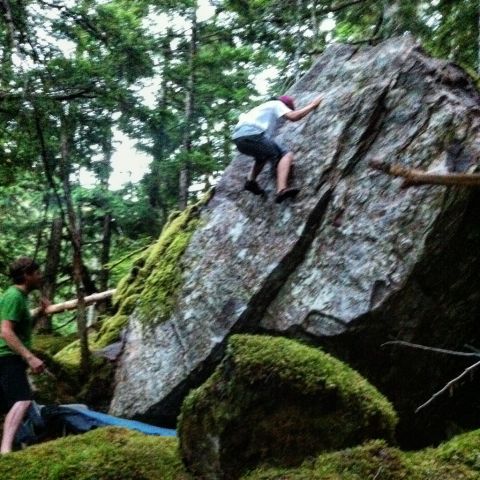 Max on a new slab problem
Shooting for Jugs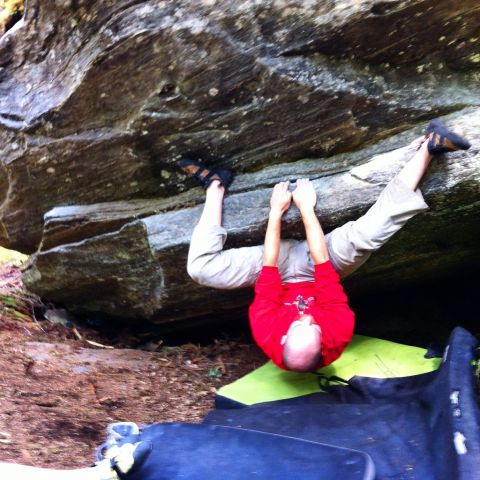 Erik showing us there's really no wrong way.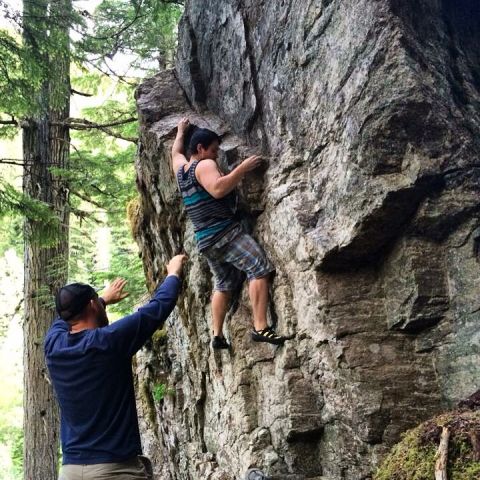 Seriously fun problem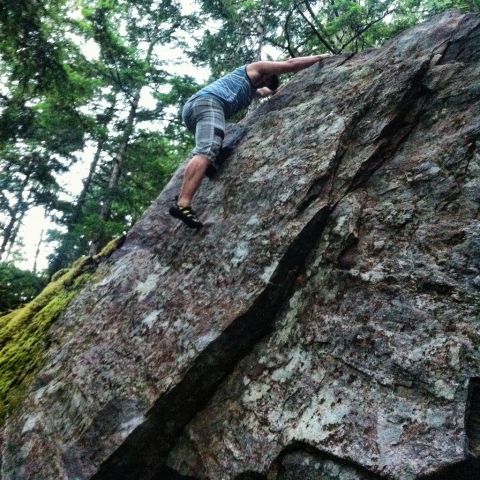 If you are familiar with the bouldering community of BC then you have certainly heard of Rock the Blocs held every year in the Okanagan.. It's a fun first, contest second type of event that is really all about meeting fellow climbers and cheering on those challenging themselves. A similar event is being held at Englishmen on August 15th , free to all and categories for every skill level. So if you are in the area come out and try something different! Bouldering is a very come as you are sport so bring a pair of shoes, some snacks and high fives! See you there.
More information can be found on the Revelstoke Climbing Coops Facebook page. Please not this is not a coop event.