Jumbo Pass Hike
This last weekend I packed my bags and drove 6 hours to Invermere from Nelson BC, to do the Jumbo Pass hike.

My group and I spent two nights at the Cedar Motel in Radium, being only a couple minutes drive away from the hot springs and quite close to Jumbo. We had our own little kitchen, two beds and were in downtown Radium for $120 a night. Split between the 3 of us, it was well worth the price. For only $6.00 we also got to soak in the Radium hot springs, which made a huge difference for our sore muscles.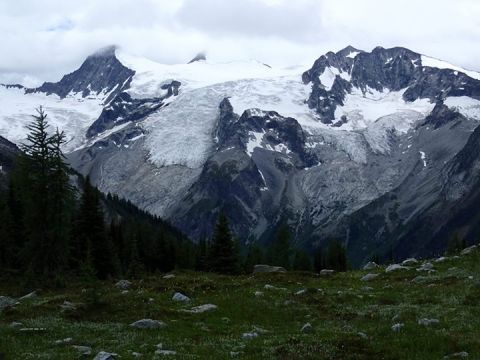 To get to Jumbo Pass, drive the Toby Creek road for 18 km past the Panorama Mountain Resort, then turn right on to Jumbo Creek road. The Jumbo trailhead sign is on the left at the 15.4 km mark on this road. I would recommend having 4X4, as the road is fairly rough.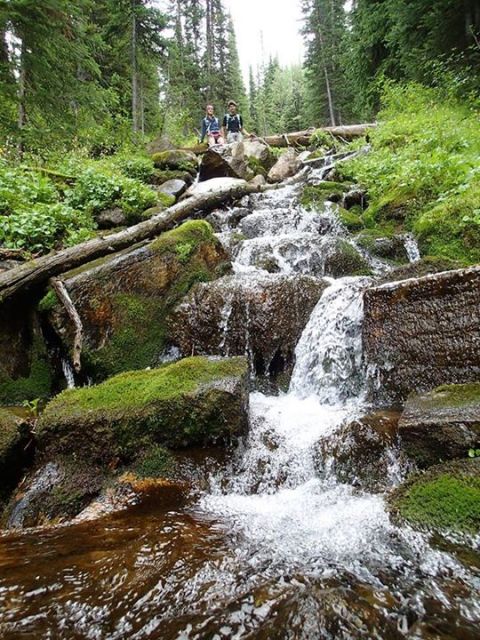 Jumbo Pass has an elevation gain of 670 meters with a hiking distance estimated at 5.2 km, being 2.5 to 3 hours one way. The trail starts off really steep, taking you through the shaded forest, until eventually evening out. Up higher, the ground is sprinkled with beautiful flowers and amazing 360 mountain peak views.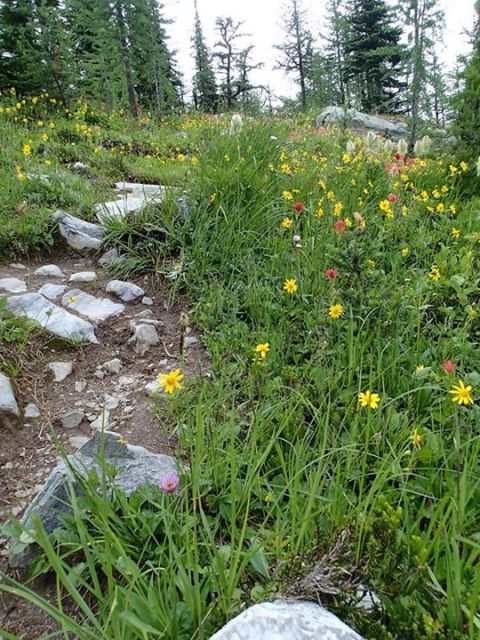 You can reserve a spot in the fully equipped cabin, or just head up for the day. Either way, you can look forward to meeting friendly new people and breathing in the fresh alpine air.