COMP - It's Not Always About the Powder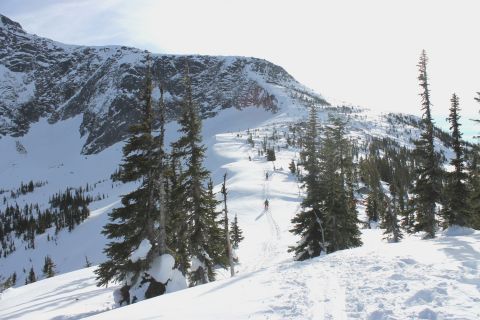 It's inevitable that some days in the backcountry will be more about companionship, terrain exploration, amazing views and snow safety practice than incredible powder turns. Ideally, each day spent ascending mountains would also include phenomenal descents complete with face-shots and burning, jump turn tired legs.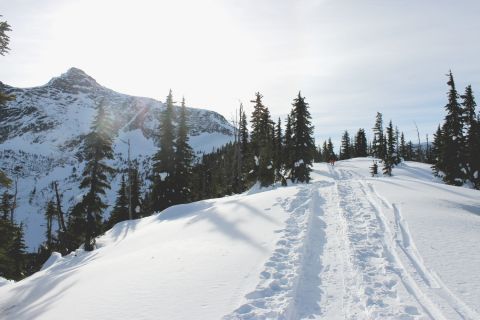 A few weeks ago a trip to the Coquihalla Summit Recreation Area provided amazing vistas, a well tracked skin line and an opportunity to explore a new mountain. The snow pack in the sub-alpine bowl where we dug a pit yielded a troublesome instability below a 30cm layer of snow that was the density of hard foam. We theorized that if this layer was to avalanche it would let go in chunks that would be like dried concrete sliding down the mountain.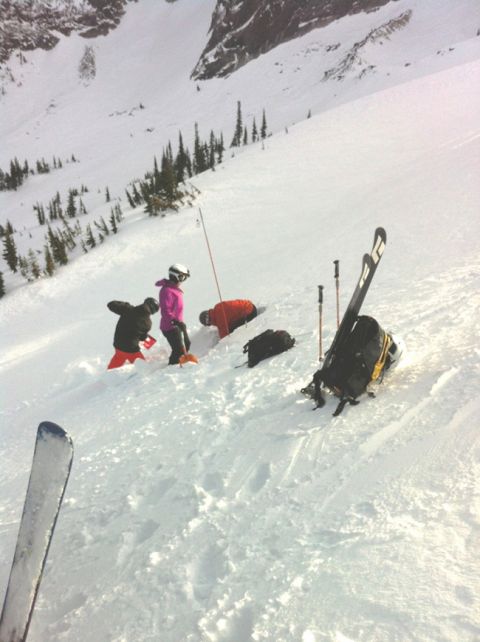 As a result we decided to ski the skin track back down and give the trees a run in the lower portion back to the parking lot.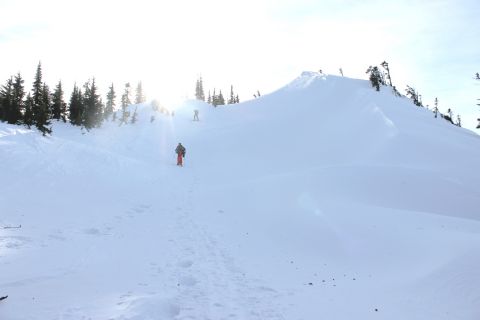 The trees were tightly spaced and the snow was icy as it had mostly been tracked out on days previous to our adventure. We in-affectionately named the run "Gong Show" for it's technical difficulty akin to skiing an icy Eastern low elevation forest.
Back in the parking lot our friend was analyzing the day in a positive light, pointed out the new areas that could be further explored on another trip, the warm and sunny weather and the lunch we ate in the alpine. Just as he finished his girlfriend walked back to the vehicles from a washroom break and announced "That was the worst F%*#'n backcountry skiing I've done in my whole life!!" We, the three guys, all looked at each other and laughed with unbridled exasperation. She was right, the downhill was about as awful as it could ever be. The silver lining was that it was a beautiful, warm mid-winter day and we had burnt off enough calories in the skin up to justify drinking a case of beer and eating a couple of pizzas, EACH!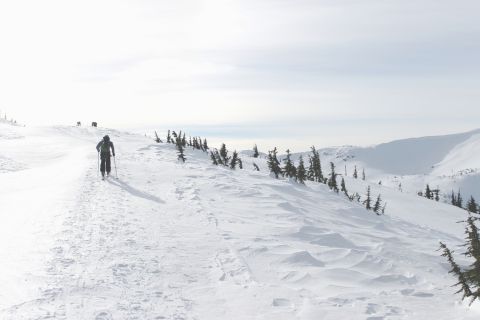 I look at this day of backcountry skiing as a metaphor for life. Often only parts of the days and weeks and months of our lives are good, even less are they great and seldom incredible. If you take the time to celebrate the positive aspects of a less than optimal situation you will be far more happy and healthy, and that's what it's all about, isn't it?