COMP - Mt. Brennan South Bowl at Sunset
I'd been skiing quite a few days already this season. And I was looking for something bigger, the forecast was sunny and the avy danger was Moderate Low Low. Time to get a hold of my touring partner in Winlaw and get to the Goat Range. Sure enough, Derek and I made a plan to tour Mt. Brennan Dec. 9. Ambitious goal for December's short days but we knew there would be a skin track and budgeted 5 hours for our ascent.
Derek had been denied the summit last winter by a cloud. As we hiked the logging road and gained the lake he kept reassuring me that this time we were going to make it. The skies stayed clear and as we approached the summit the wind affected snow became pretty hard to edge into.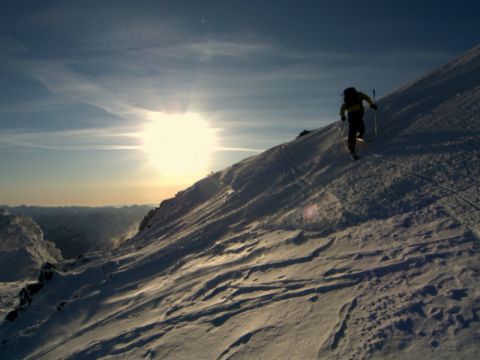 5 hours after we left the truck we were on the summit for great views and hot tea. The sun was lying low in the sky as we descended from the peak, making our way across the sastrugi. I stopped at the entrance ramp to the south bowl and it looked glorious.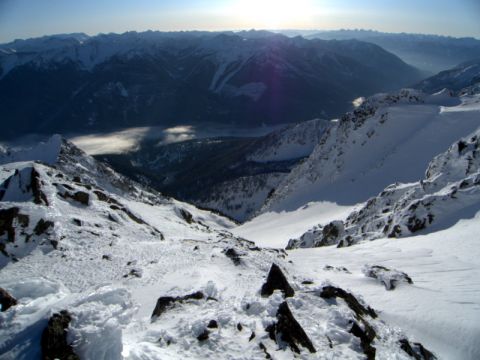 We took some time to ponder the descent and knew that everything had come together.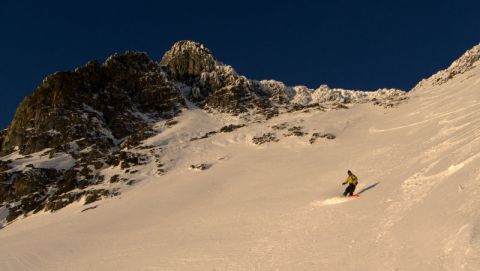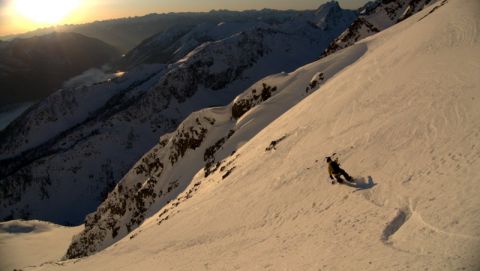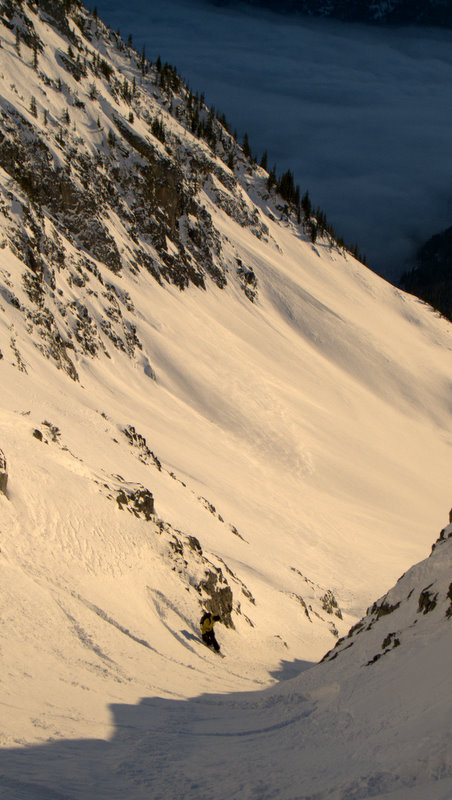 After such an amazing day we had to stop at Odin's Pub in New Denver for a burger and beer. We were still in shock that we had skied that run, especially in December.
(Not part of the comp, but if you want to take a look at the video Derek put together of the descent you can find it here http://www.youtube.com/watch?v.....aOk94XawfA)
For a route description with a picture of the south bowl look here: http://backcountryskiingcanada.....0Mountains