The multi-talented sport stars who took to the slopes
For some people, conquering (or at least trying) one sport simply isn't enough for a single lifetime.
Therefore, the desire to compete in two, three and even more competitive sports takes hold. But in order to do so, you had better make sure you have the talent, desire and backing in to be able to make it in a completely different discipline.
Skiing – like most sports- has seen a plethora of sports stars from activities outside of the white stuff, some have succeeded and some less so but who are they? What disciplines have they tried? And, have they been any good?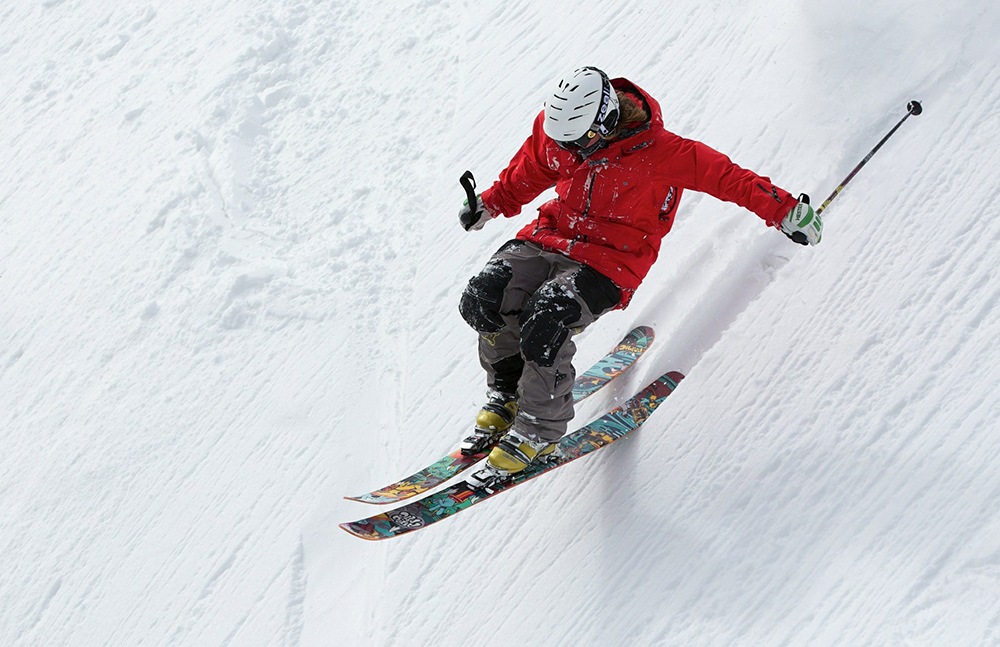 Primoz Roglic
In 2007 the world was at Slovenian Primoz Roglic's feet (literally) as he became the 2007 World Junior Ski Jump champion.
However, five years later he left the slopes after claiming ski jumping was too hard to stay on top of your game and turned to road cycling - which has proven to be a shrewd move.
So far, the 29-year-old has won a total of five stages on cycling's Grand Tours with three stage wins at the Giro d'Italia and two at the legendary Tour de France.
However, Roglic is absent from the 2019 Tour de France in which Geraint Thomas is
8/11 with Betway as of the 14th July
to successfully defend his title.
The reason being was Roglic's choice to focus on the Giro d'Italia rather than the French showpiece and it proved to be yet another shrewd move for the Slovenian after coming home classified 3rd overall.
Pita Taufatofua
Australian born Pita Taufatofua is a supremely talented multi-sports star taking part in not one or two but three sports.
The Taufatofua who represents Tonga internationally after being raised in the country and started to make his name in Taekwondo.
In 2016, the now 35-year-old won the Oceania Taekwondo Olympic Qualification Tournament in order to secure his place at 2016 Summer Olympics taken place in Rio de Janeiro, Brazil.
Taufatofua was the flag bearer at the games for Tonga although things did not go to plan for the athlete after he was eliminated in his first bout against Iranian Sajjad Mardani.
After the disappointment of Rio, Taufatofua turned his attention to cross country skiing and sought the help of skiers Yonathan Fernandez and German Madrazo.
In Austria, the three set up a training camp with all the necessary gear required to help get Taufatofua up to speed and ready to qualify for the 2018 Winter Olympics.
The effort paid off too as Taufatofua qualified to become only the second man ever to represent Tonga at the Winter Olympics.
Again, success did not quite follow after he finished 114th out of 119 competitors in the 15km freestyle race and duly announced he is attempting to make it to the 2020 Summer Olympics this time in the Sprint Canoe category.
Kimi Raikkonen
Valtteri Bottas is currently competing to win the Formula One World Championship but in 2007, it was another certain Finnish superstar Kimi Raikkonen who took motorsport's greatest championship prize.
The man known as the Iceman is something of an enigma and a rebel in the corporate world of top-level motorsport and his love of competitive action on the tarmac and snow is well known.
At 39, Raikkonen's F1 career may be coming to a close, but his speed-loving antics on the snow show no signs of slowing down.
Ice karting, Snow sledging and snow mobile racing, just some of the things Kimi Raikkonen likes to get up to when away from the hustle and bustle of F1.
In fact, in 2007 (his title winning year), he even entered a snowmobile race under the name James Hunt as his team at the time Ferrari would not let him race in case he injured himself.
He ended up winning the race.
Shaun Palmer
50-year-old Shaun Palmer is often credited with being the forefather of extreme sports and is no stranger to taking to the snow.
Snowboarding, skiing, mountain biking and motocross are just some of the sports Palmer turned his hand to during his illustrious career.
It has been a remarkably successful one too with gold medals galore at the Winter X Games in snow mountain bike racing, boardercross, skiercross and ultracross.
Having competed at some of the greatest destinations in the world for skiing, Palmer even turned his hand to computer games endorsing a snowboarding game bearing his name.
Still a speed-freak today, Palmer claims his first love is motocross and has even competed and won the 2000 Pikes Peak Hill Climb race event.
For some, it seems talent knows no bounds and these four athletes have a remarkable ability to perform whether on the road, in the air and especially on snow.