Spearhead Huts IndieGoGo Campaign
There is a plan to build 3 huts in the Spearhead range linking Whistler and Backcomb to form a hut to hut traverse. The first hut is planned for construction Summer 2017 and further funding to the tune of $100,000 is needed by Feb 1st. An IndieGoGo campaign has been launched to help raise money and the rewards of contributing include pre-booked hut nights as well as some Arcteryx schwag and Robin O'Neill prints.
Thus far, funding has come from fund raisers in the community and also a significant donation by the Kees Brenninkmeyer Foundation in memory of Kees and Claire that died in a collapsed snow cave on the Wapta Icefield in the Canadian Rockies a few years ago.
For more information on how to donate
visit the campaign here
.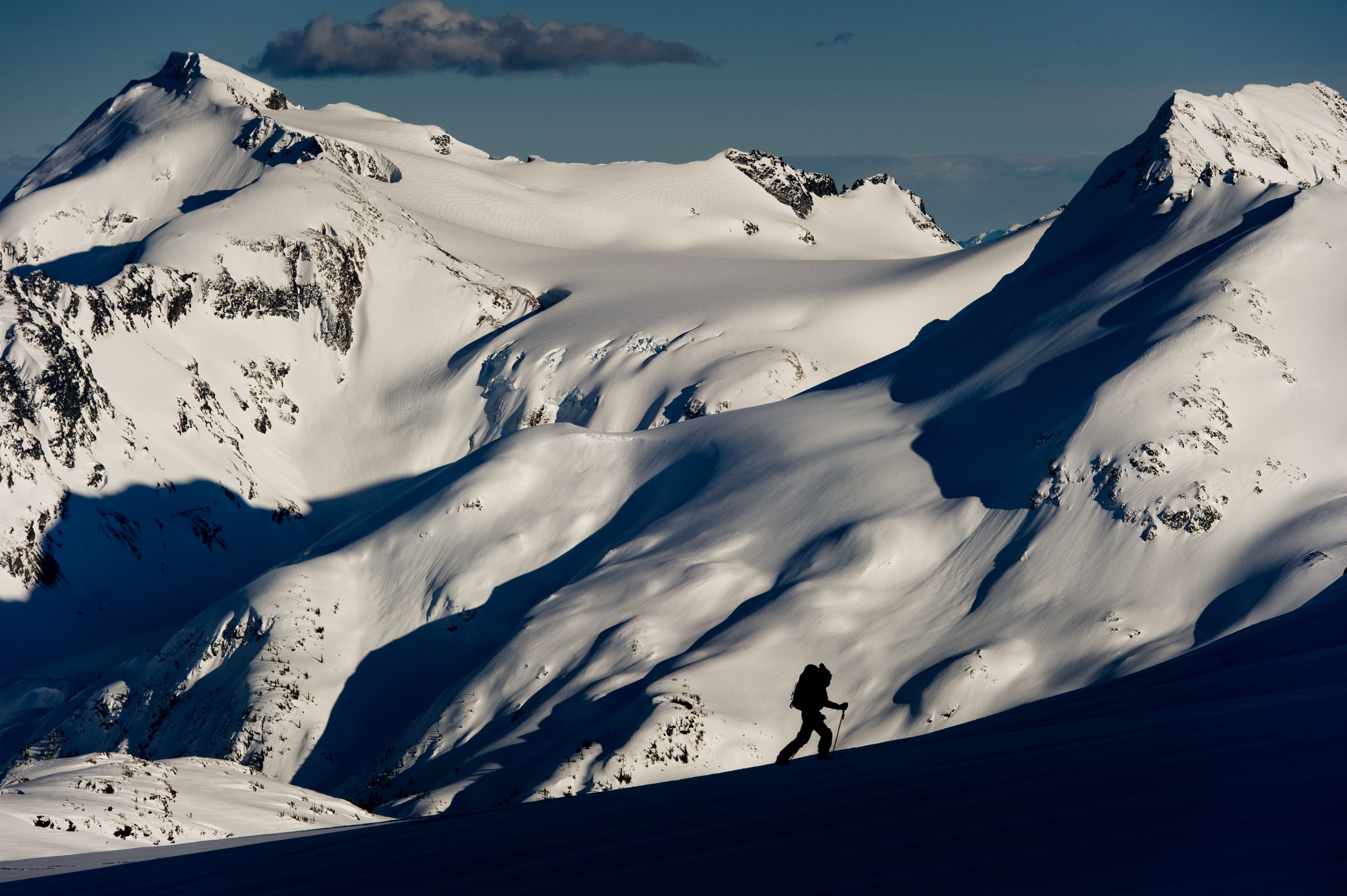 PHOTO BY: Jordan Manley
Q & A ABOUT THE SPEARHEAD TRAVERSE PROJECT: 
Locations-Patterson, Macbeth, Russet. Why those locations and what do you think the three huts offer in terms of different locations?
The quantity of huts and locations were determined such that they would be accessible in both summer and winter. Summer travel by foot is much slower than ski traversing, so a 2 hut system that might have been reasonable on skis wouldn't be as practical for summer use. The huts are getting most of their buzz from the backcountry ski community, but the alpine potential in the area is unreal. Each hut definitely offers its own unique setting. Russet being the meadow location, but at the foot of the iconic Fissile Peak. Pattison (note the spelling) is kind of the gateway to the more distant peaks beyond blackcomb. some people sneak further on day trips but not many. A night at Pattison gives you access to amazing skiing terrain, and new hike that will definitely be worth experiencing. The Macbeth location is the furthest afield, it's the gateway to what lies beyond the spearhead, there's tonnes of terrain that goes right to Squamish. In summer that would be a fairly technical location, mountaineering mostly but some access trails hopefully in future. 
How many beds are the huts offering? All dorm style in one big room?
Each hut will be different, possible even in size. But the first at Russet will sleep approx 40, in combo type rooms. 
How is the booking system going to work? I have heard there are beds that can't be booked for people that just show up on the day. Will there be 'Emergency beds' for people who may turn up in the middle of the night? WB will surely jump in and ramp up their backcountry guiding programs, how will you stop the huts being booked full of guided parties? Prices per bed?
Pricing should be consistent with other ACC huts, so approx $30 for ACC members, $40 for public. A detailed operation plan is in the works to address your other concerns above, while there will be guided parties there most every night, there will be a limit to the number of bed nights for guided parties to make sure that public has access. During high season or popular times/holidays, no there will be no spare beds for people to show up without a reservation. In fact, we will discourage people just dropping in without a reservation as that makes it hard for everyone and can lead to some unpleasant situations where people who have booked show up and someone has squatted on their bed! It will be an online reservation system that will be very easy and convenient to use so there will be no excuses.   
What amenities will be available? Blankets? Food for purchase? Wifi for instagrams?
No food for purchase, sleeping pads, bring your own bag. No wifi (seriously?! ;-)....there is good cell coverage if people want to stay connected 24/7
Search and rescue calls will obviously  rise with more people back there, what part do you see the huts playing in mitigating this rise and/or helping out with potentially rescue's. Emergency equipment cache's at the huts, staging area etc etc?
The Spearhead Huts Society is working together with a variety of safety and search and rescue stakeholders in the area to finalize an operations and safety plan. At the very basic level, the huts can provide emergency shelter for those in need, mitigating the risks of someone trying to push back to the village in a dangerous scenario. Also ACMG guides will be regularly at the hut (guiding as you know) and they are ideal for being first responders and augmenting the emergency response needs as you can imagine. Interestingly the statistics are very very clear, the people most often rescued in the backcountry are not backcountry skiers. They are unprepared day skiers who go out of bounds and snowmobilers. We have reviewed the statistics from WSAR and the province and this is absolutely clear, backcountry skiers are typically well prepared for self rescue. The other groups...not so much
Will there be live-in hut Guardians? 
Yes, there are plans in the works for some sort of rotating hut custodianship and we will have volunteers during peak periods. details still TBD. 
Will they be open for summer use? I'm guessing so but also guess they will need summer trails building into the area's. Where will the trails be and what's the timeline?
Definitely open for summer use. there is discussions to work with BC Parks and Whistler Blackcomb to eventually expand existing trail networks for the full potential of summer usage to be realized. final details still TBC. The trail network is a separate project from this first hut construction. 
Russet is being built this coming summer, what's the timeline on the other huts?
Will be fundraising dependent. We were fortunate to have an incredibly generous donor for the first hut, the Brenninkmeyer family via the Kees Brenninkmeyer Foundation. Kees and his girlfriend Claire Dixon passed away on a winter Wapta Traverse trip in 2006, and we've been working with Kees' family since then to see what kind of mountain legacy we could build in their honour. We (the Kees & Claire Memorial Hut Society), joined forces with ACC-W, ACC-N, ACC-V, BCMC, and the Brett Carlson Memorial Foundation to make this hut system a reality.   
I'm excited for the huts, but many people are worried about the rise in traffic the area will see. What are your thoughts? 
Traffic is already rising with large numbers of people heading into the backcountry and the huts will centralize and allow much better management impact on the area.For example on any given weekend in the summer there are more than 10 tents camping all over the meadows at Russet lake. Not good.  In Switzerland and the Alps, hut systems grew out of the need to manage areas that were being impacted by so many people heading out in the mountains. 
Also people can pee and poo in the right place, minimize summer camping sprawl, etc. Also, it is our belief that making a world-class backcountry spot like this a bit more accessible will help expose new people to the awe of the mountains, and encourage more people to respect and enjoy the outdoors which in turn creates value and respect for places that have meaning to them. Let us know if you have any other questions. Thanks.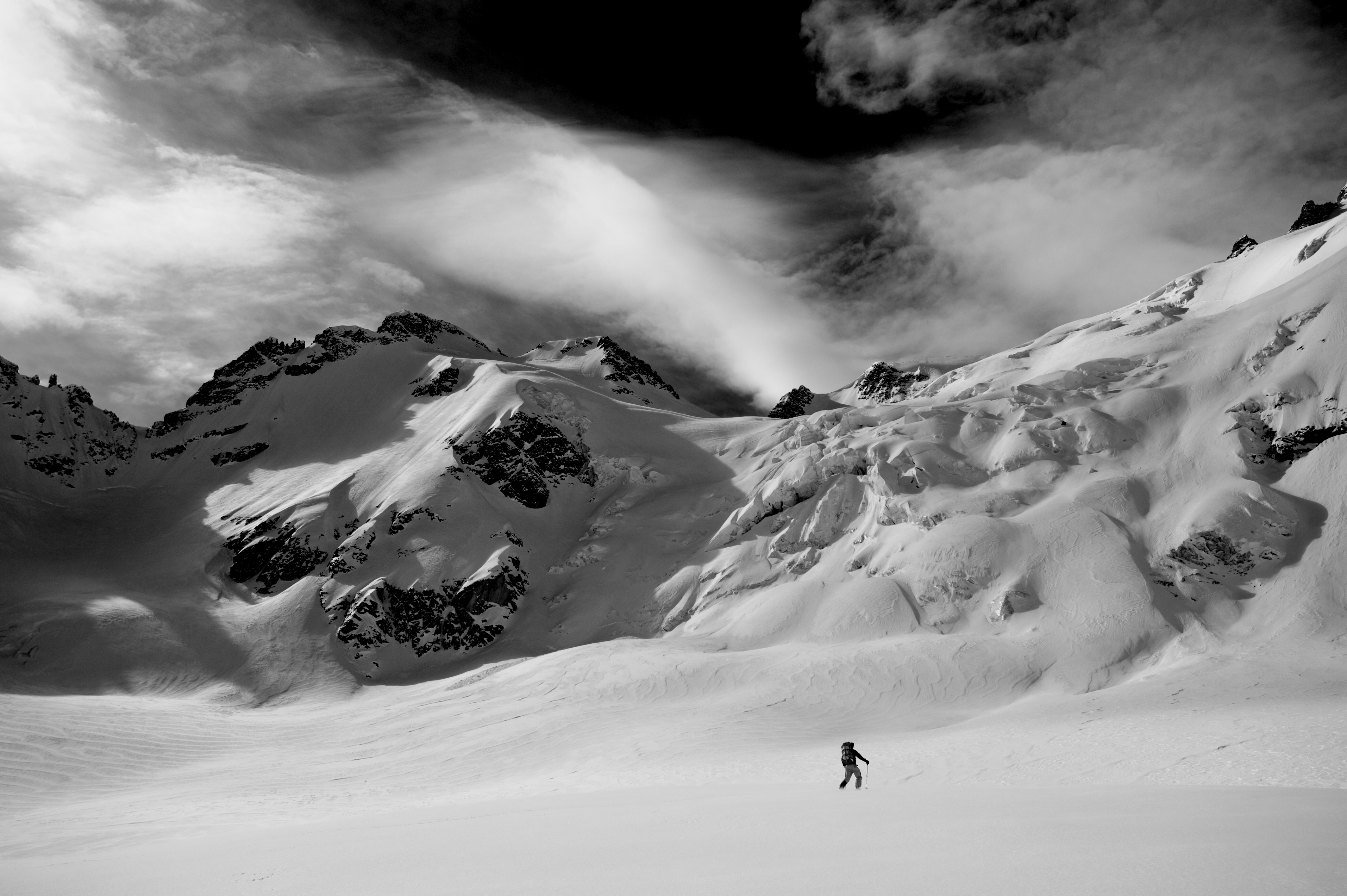 PHOTO BY: Jordan Manley