Six AuSum days in Whistler
The Autumn/Summer (AuSum) weather we have been having chimed in perfectly with a trip to Whistler last week, where we had bluebird skies with not a breath of wind. Couldn't have planned it better. It was a family holiday with some pre-season scoping of the ski-touring terrain to whet our appetites for a winter visit.
We lucked out with the weather and we found that the beauty of Whistler is more than the stunning mountain landscape with its easy access, it's the fact that there is something for everyone, ideal for our tribe whose ages ranged from nine to seventy. In fact, there were so many things to do that we have begun a seasonal list for upcoming visits. 
Here's what we managed to squeeze in, the photos speak for themselves (click for a larger view):
Day 01: Black Tusk and Garabaldi Lake
Just south of Whistler a 9km hike on a well-groomed and wide forest trail will land you at Garibaldi Lake, a turquoise glacier-fed lake that rivals Lake Louise.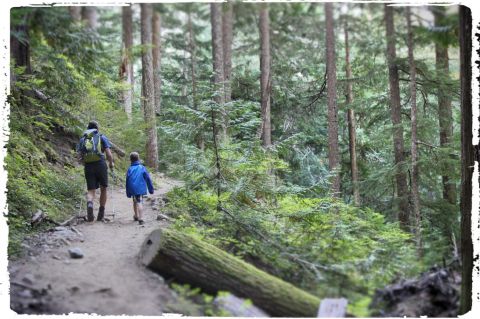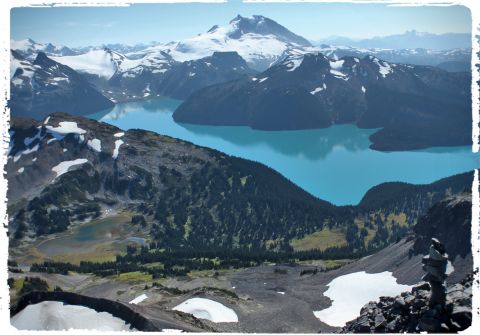 We split from the family group a few clicks in and double-timed it to Black Tusk overlook (~14km). From here we scrambled up the shorter side of Black Tusk, a dark crumbling monolith, the reminder of an ancient volcano core. A spectacular scenic hike with the gamut of mountain landscape. I would only recommend the Black Tusk scramble to those comfortable with exposure and loose rock.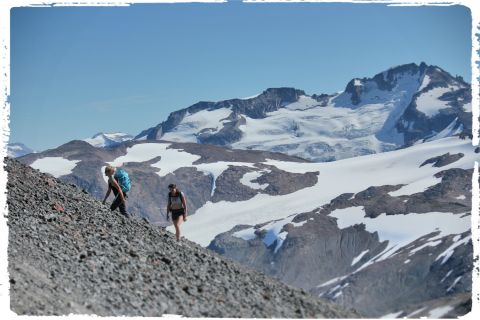 Day 02: Village, Skate Park and Pump Track
Even if you are not a skateboarder the Skateboard Park and Pump Track are worth a visit. You will likely see some local (or pro) talent working the concrete on BMX or skateboard. Our 9yo had a blast with his BMX. There is a smaller pump track for kids that includes a teeter-totter. Needless to say we popped by again on day six. The Village is an easy stroll offering lattes, biking gladiators, many tourists,  trinkets and a smattering of Australians. 
Day 03: Easy access via the PEAK 2 PEAK Gondola
We accessed the Blackcomb alpine with a cushy 30 minute ride from the village via the longest lift span in the world (3.024 km / 1.88 miles) not to mention the highest lift of it's kind with an elevation of 436m/1427ft. The views are stunning, the engineering humbling and at either end of the gondola there are numerous trails of varying difficulty. With so much terrain to explore it's worth the upgrade for a seasons pass. Only thing better would be to ride it in winter on a bluebird day (on your way for a tour).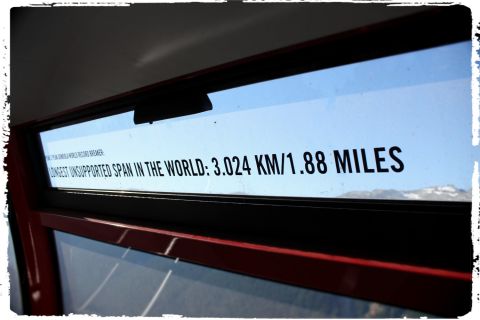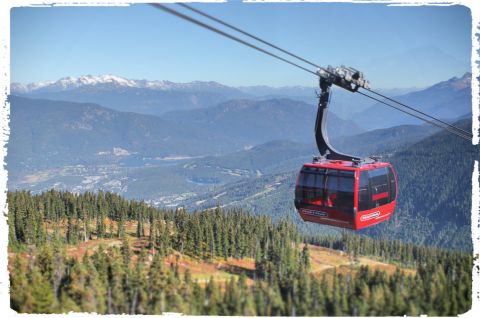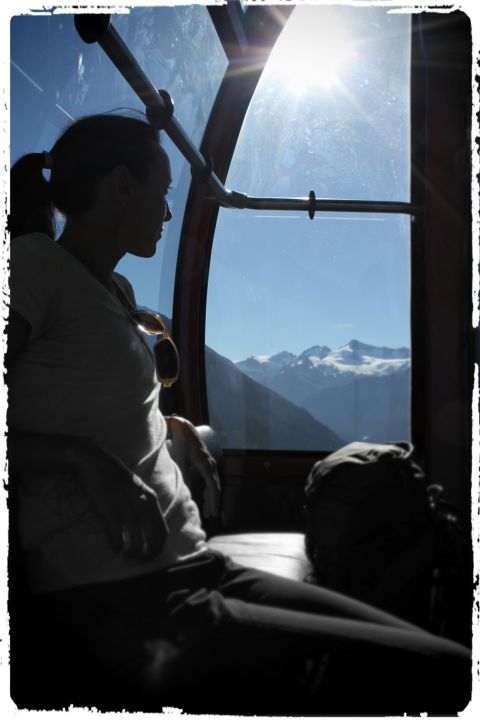 Day 04: Mount Decker via the Decker Glacier
The access to the backcountry off the PEAK 2 PEAK Gondola is phenomenal. We took the opportunity to get a taste of it and camped overnight close to the foot of the Decker Glacier. Endless mountaineering opportunities can be seen from the crest of Mount Decker.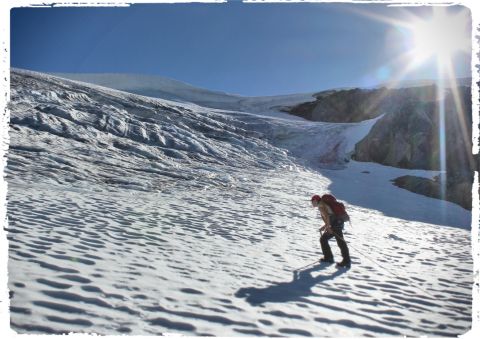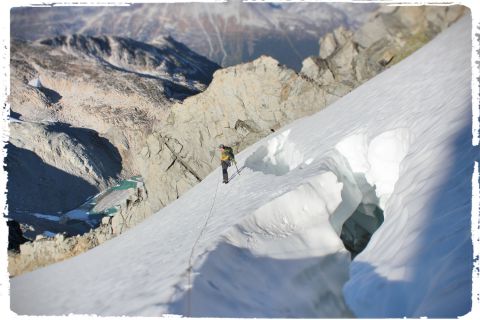 Day 05: Canada's most awesome bike park
We did know that the Whistler Mountain Bike Park was world-class, what we didn't know was that it had something and more for every level of rider. If you don't qualify yourself as a downhiller don't be intimidated by the amount of armour or the expert-only pro stunts visible from the village, we took our 9yo and had an incredible day. The facilities and trail grooming are superb with everything from banked cruisers to tight and technical single-track to steep rock, slab and drop-offs. If you don't have a solid downhill bike the rentals are high-quality and convenient, they also have full-face helmets and extra padding if you need it. Lessons, camps and tours are worth checking out.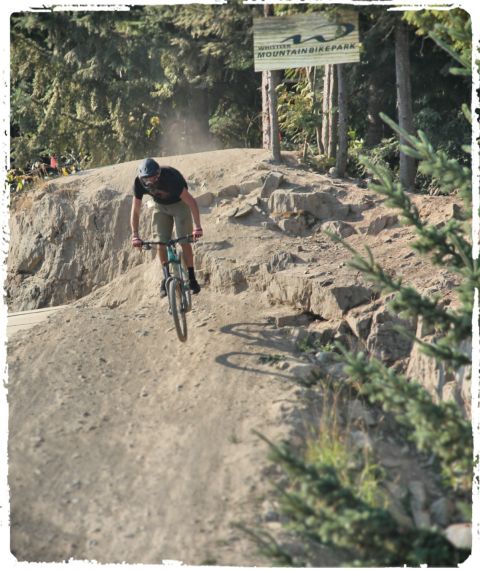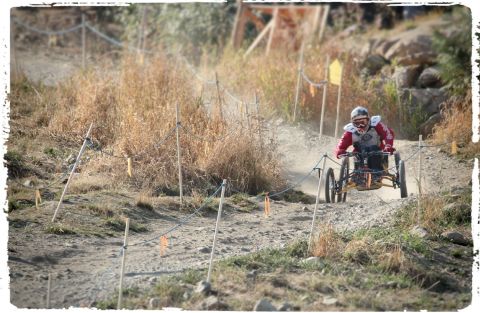 Day 06: Explore the Valley Trails by bike.
Every town should have one of these—40 km of paved bike trail connecting neighbourhoods, lakes, parks and amenities. A great way to explore Whistler outside of your four-wheeled gas-pumping bubble.
Of course we only skimmed the surface, you could spend days hiking or in the bike park alone. High on the list of to-dos is to explore the Joffrey Lake area on the other side of Pemberton. Our jaws dropped as we drove past, alas, we were on our way home with 10 hours of bitumen ahead of us. A great excuse to go back—among many.