Powder Creek Lodge day four
The Backcountry Skiing Canada Crew has been exploring the massive terrain around Powder Creek lodge for the past four days now and even though the snow pack is not as stable as it should be, we have been able to cover a good portion of the various regions. Some in the group have been more adventurous and have bagged a few summits and skied steeper lines. Our latest pit however showed that there is a 3mm rain crust down 30cm and a number of buried surface hoar layers. This all sits on a fairly consolidated snow pack with a good portion of basil facets at ground which keeps up skiing pretty conservatively.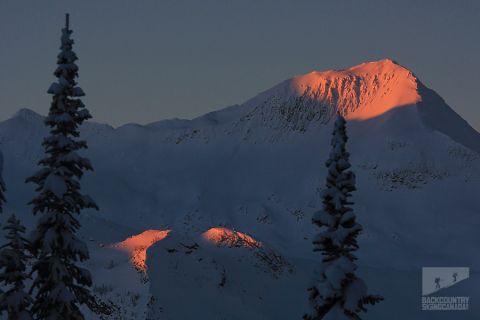 (click any of the images for a larger view)
With over 1.5 metres of snow in most areas, Powder Creek is below average like most regions of BC but the recent storm snow from last Friday has been providing some great turns all week. Couple this with three days of blue-bird skies and we are getting our fill of good times. Powder Creek has plenty of safer tree skiing and if conditions permitted, endless big terrain for any type of skier.
The lodge is more comfortable than most houses and has many amenities that are not typically found in most backcountry lodges. The sauna is pretty much mandatory after a long day on the skin track and the night is spent eating good food and listening to stories of many of the long time Powder Creek regulars. Life at Powder Creek is pretty easy.
Three days still to go, so check back for another update and keep an eye out for a full review later this season.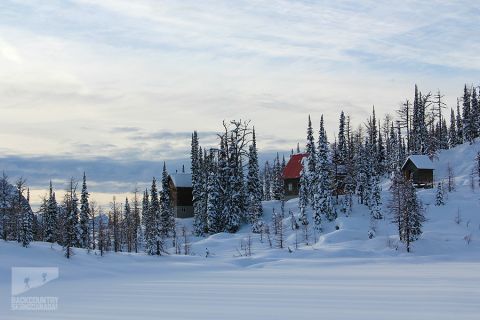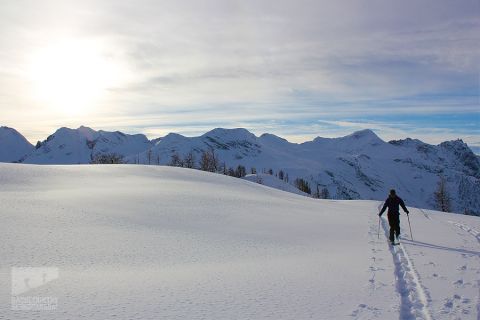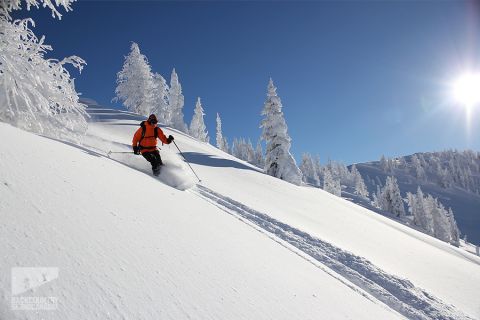 Below are some images of where we have ventured to date. For heaps more data including the full map, elevation, times and more check out our Suunto MovesCount page here. All of this data was captured with the Suunto Ambit GPS watch.
Day One: All the data is here.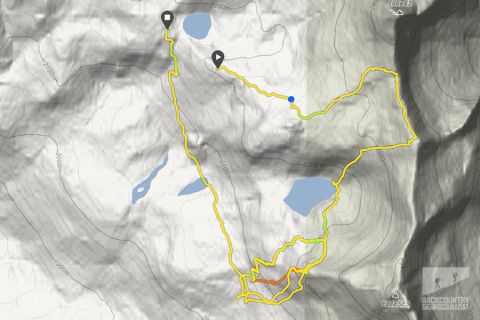 Day Two: All the data is here.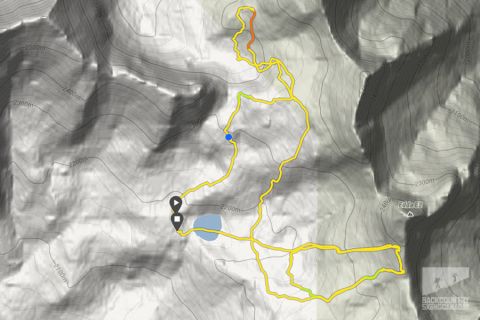 Day Three: All the data is here.