New Years Resolutions for Backcountry Skiers
Welcome to 2017, and the season of resolutions. Amongst all the unused gym memberships, dusty treadmills and fad diets, we have a few ideas that you might find a little easier to stick to.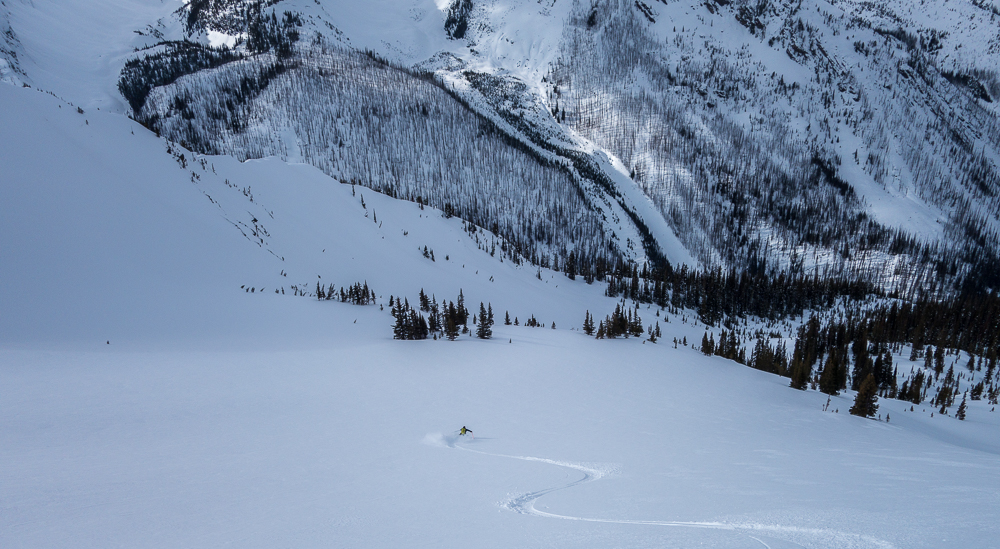 Skier: Luke Seed (Matt Ruta photo)
1. Ski more pow. 
This one is straight forward and self explanatory. It is number one for a reason and it is highly recommended. 
2. Get Educated.
No matter your experience, there's always more to learn. Take the next level of avalanche education, spend a day with a guide or do your partners a favour and get your Wilderness First Responder.
3. Upgrade that piece of gear that's holding you back.
We know, we know, money can't buy happiness. But if those uncomfortable boots or alpine trekkers are keeping you inside then an upgrade is in order. 
4. Take a trip.
When was the last time you explored someplace new? Even if it's the next valley over, a change of scenery can do wonders. Grab a few friends, consult our route descriptions for beta and hit the road!
We know this list hardly scratched the surface, so what are your resolutions this year? Got a big trip planned? Splurging on a new setup? Committing to dawn patrols before work? We want to hear about it!