Into the Mind-Sherpas Cinema Interview
Presented by The North Face, this is a behind the scenes look into Sherpas Cinema's new film Into the Mind. Check out the full interview with Producer Malcolm Sangster where he gives us the goods on where to find great snow in the world today and where you might find it in the future.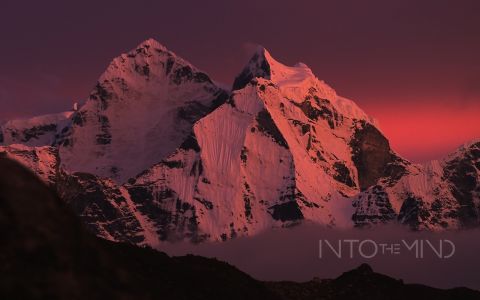 The onslaught of ski movies for the season is about to be unleashed. Sometimes, it can be hard to choose which films to catch on the big screen and which ones to watch on dvd. Into the Mind promises to be one of the best ski films of 2013. I think it will deserve a visit to the theatre. Hopefully this interview will give you some extra reasons to check out a tour stop near you.


Sherpas Cinema were generous enough to provide me with some background info and images for this article which are included below.

From the creators of the award winning ?lm "All.I.Can", Sherpas Cinema is proud to present their newest feature ?lm, Into The Mind. With stunning cinematography and groundbreaking storytelling techniques, the Sherpas blur the lines between dream state and reality, and immerse you into the mind of a common skier as he attempts to climb and ski the ultimate mountain. Innovative athlete segments are actually a glimpse into his dreamscape, each one harboring messages that help inform our hero's current, real-life choices. As you experience the majesty of Alaska, Bolivia, the Himalaya and beyond, Into the Mind paints a philosophical portrait of human kind. How do we balance risk versus reward? Why are we inspired to rise to the challenges in our lives and what do we learn on this journey to attain them?

Featured Athletes:
Callum Pettit, Kye Petersen, JP Auclair, Tom Wallisch, Rory Bush?eld, Eric Hjorleifson, Austin Ross, Kris Erickson, Johnny Collinson, Xavier de le Rue, Benji Farrow, Ingrid Backstrom, Izzy Lynch, Angel Collinson, DCP, Jimmy Chin, Renan Öztürk, Matty Richard , Ian Mcintosh, Mark Abma, Conrad Anker, Samuel Anthamatten, Karma Tsering, Chris Rubens, Julian Carr, Stan Rey, Tatum Monod, James McSkimming, Joel Loverin

Locations:
Whistler, Revelstoke, Nelson, and Bella Coola, British Columbia, Canada
Denali National Park, Alaska, USA
Calgary, Alberta, Canada
Zermatt, Switzerland, Bolivia, Nepal, Costa Rica
Interview with Malcolm Sangster from Sherpas Cinema

Malcolm Sangster is a producer with Whistler, BC based Sherpas Cinema. I caught up with him during crunch time. With just under a month left before the world premiere, the whole production team is extremely busy pulling the final pieces together from their offices in Whistler and Canmore.

With most ski movies there's a typical action packed formula that you and a few of the other smaller companies decide to ignore. Instead you take a path less traveled by, one that searches for a story and a unique perspective. Is this a result of trying to stand out from the glossy high budget productions when you were just starting out? Or is there more to it than that?

I think we've always just been attracted to different types and techniques of filmmaking. If you can mix something you love to watch, like skiing, with a well crafted, seamless and flowing piece of film, then that's a win win and your audience should enjoy it on multiple levels. People structure their whole lives around skiing and living in the mountains, so there's certainly many themes, subjects and topics in life that can be overlayed into something like a ski film.
One of the things that I noticed about Sherpas Cinema is your attention to detail. You guys have a knack for capturing the smallest moments in such beautiful ways. How much attention is given to sound? Seems that when compared to most mainstream ski movies, your films have much more than just catchy music for the auditory senses.

Thanks for noticing. Yeah sound is a huge part of any piece of film. For Into The Mind, we have put more time and money into the sound design, mix and original score. More so than any of our works previously. Everything from real life foley, to horror movie style design elements, to an original score. So we're hoping that folks come out to the large theatrical experiences around the world to truly experience the film in a 5.1 surround setting!

I think that it's interesting that in Into the Mind, the idea of risk versus reward comes up as a key theme while at the same time in making this film there is a lot of risk involved as well. Can you talk about some of the risks that you take as a film maker?

Well, there's certainly the risks of being in the backcountry, but we aim to mitigate that with everything we do as a team and our safe practices. Hiring great guides and safety personnel on set at all times is key so athletes and filmers can focus on the task at hand a bit more. Of course, they can provide back up plans if it all starts to go sideways. From a filmmaking standpoint, especially in the mountains, you always run the risk of spending a bunch of time, money and effort and getting skunked, coming home empty handed. You also run the risk of nobody liking your film I guess….but we try not to dwell on that too much.

I guess that there's a chance that the audience might want more of the crazy back to back action that other companies offer. What is the reward if the risks taken with this project pay off and some of the more deep artistic components of the story resonate with a broader population?

I do think there's a broad and growing audience out there that is looking for something more with ski films, so that's a gap that we and several other companies try to fill. We all still love straight up action, and there's always going to be films to fill that demand. But I think if you can entertain and influence folks on multiple levels, other than just great skiing, your heading in the right direction.


I agree. Out of all the locations that you guys shot in, what area surprised you the most?

Well personally I find myself more in the office the larger the company grows. But for the team as a whole, I would probably say Denali National Park for its massive gnarly peaks….or Bolivia for the altitude factor and how exhausted the entire team was trying to climb, ski and film at 6000m.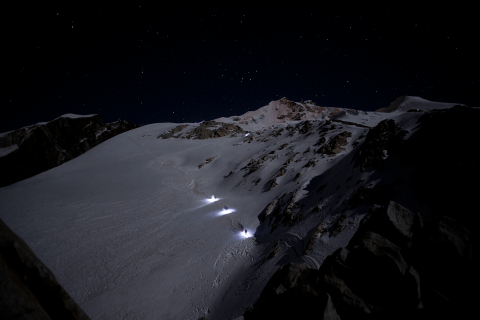 Where had the best consistent snow?

Well I think we can all agree that the interior of BC, Nelson to Revelstoke is certainly the most consistent.

Yeah, us folks in the interior are pretty lucky to live and ski here. How often do you get out skiing yourself these days?

Pretty few and far between when its go time….but I certainly try to take advantage of my weekends and holidays.

You make your home in Canmore Alberta. Do you know Mike from Canmore?

I am now in Canmore, most of the rest of the team and the studio is in Whistler. I have a place there too and it definitely is my second home…. I'm there about once a month. Surprisingly,contrary to the saying…. I dont know anyone named Mike in Canmore.
In All I Can, the film focused a lot about climate change and how it is effecting the ski community. If the world keeps warming and you need to relocate to find the last powder, where do you think you will find it?


The Canadian Rockies – it seems that region will bode well compared to most in a slightly warmer/wetter climate. You'll find me on the backside of Lake Louise.

As a film maker do you ever wish that you were making blockbuster movies? If you could redo a hollywood classic, what would you choose?

Hmm, tough question. The Sherpas are very excited to branch more and more out of action sports as we grow, while always keeping our roots in this industry. I'm sure all of us in the company would all have different answers for movie redos….but for me personally, ummmm, maybe Police Academy 1-8.

That would be a pretty big project, to redo 8 movies…

For the tech geeks out there, what cameras do you guys shoot on?

A few Red Epic X packages with Canon lenses, Cineflex Sony V14HD, and a mess of Canon DSLR and GoPro's.
What's next on the horizon for Sherpas Cinema?

Well we have a bunch of different scripts in the hopper for new feature films….but it looks like in the near term we will be exploring a bunch of short form conceptual content as well as various commercial works out there.
Can you tell me when Into the Mind will be released?

Sept 28, 2013. Look for it on iTunes or a town near you on the world tour – http://www.intothemindmovie.com
Anything you would like to ad?

Thanks for watching!!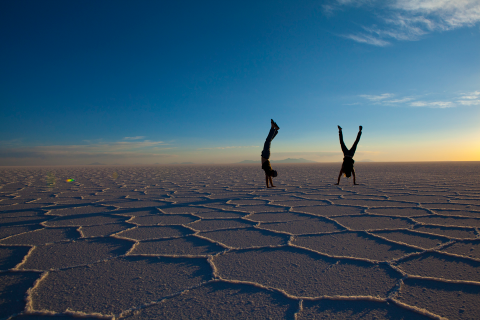 If you haven't already, please enjoy the trailer.
Photos Provided by Sherpas Cinema
Interview Prepared by Robin Hartikainen