Comp - That time of year, February & Fired , again!
Ahh,
the resort life.. working for a pass, lodging, and if you're lucky enough to work in a kitchen, food as well
Life is good, at least until February, when the 3-month probation period ends and employers clean house, tossing people out of their jobs, staff accomodations, and blacklisting their ski pass in a 1-2-3 puch combo. "Fired? Why?", "We don't need a reason, you're still on probation. You have 12 hours to vacate your residence." The number of times I have heard this…well, four actually. Employees have no rights until after the 3 month probation period, which in the resort industry is basically the whole season, at least the busy parts. I could be upset, bitter, and pissed off, but that just gives these monsters more power over my life. Instead, I pack up The Rusty Mango, my 1976 VW Bus, dump my stuff in my storage unit, and check the snow report to see where the snow is. Now this is the dream I had when I was a kid, following the snow, living in a van at the bottom of a ski hill. Suits me just fine
First up was a 3 day trip to Red Mountain, to visit my brother. We were blessed with 20 cms overnight ! Such an epic day! The chutes to the left of the Motherlode chair were all fresh, and all good ! Next was a visit to Whitewater, where I rode the new Glory chair , epic of course! ! hit after hit, did they bury little jumps everywhere?? Whitewater is where I found the backcountryskiingcanada competition card on the post it board. Seems like a good idea
Onward Rusty Mango and the ever increasinlgy loud growl of the transmission , you have miles to eat, almost at 40, 000! (Ze Gearmanz made the odometers for 99 999 miles only !) so who knows how far it has gone ! – The Mango made the coquahala to Mine Creek, where I cut and tried my new Black Diamond skins , it was crusty, but fun ! , and when I arrived in Vancouver, the local mountains were recieving 150 cm+ over 7 days, and 45 over the next 24 hrs!! So Grouse Mtn it was, and the chutes were amazing ! This weekend in Whistler is A.W.OL – Another Way Of Life, and they have 40 cms fresh!! Should be Epic!!!! I'll post the vids, and photos so far, Grouse and Whistler to come !! At the end of it all , I'm a Ski Bum and thats the way I like it !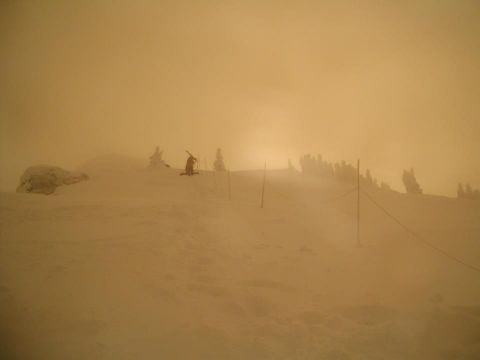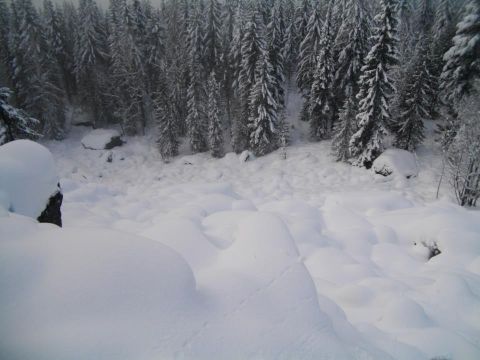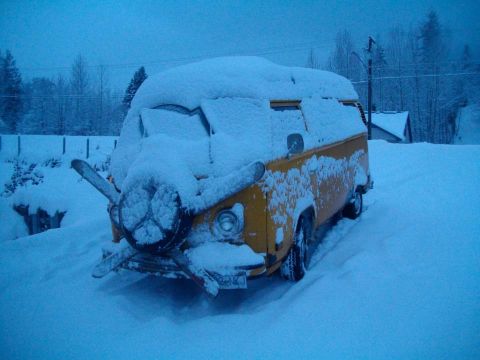 I live to ski and I spend my money
One life to live
One trip around the globe
Avoid Avalanche Terrain,
YOur green haired ski buddy,
Shawn Kisielius