Calling all bootpackers
So just thought I'd resurrect an old chestnut with a question for you bootpackers - what goes through your mind when you see a nice smooth skin track and you completely trash it?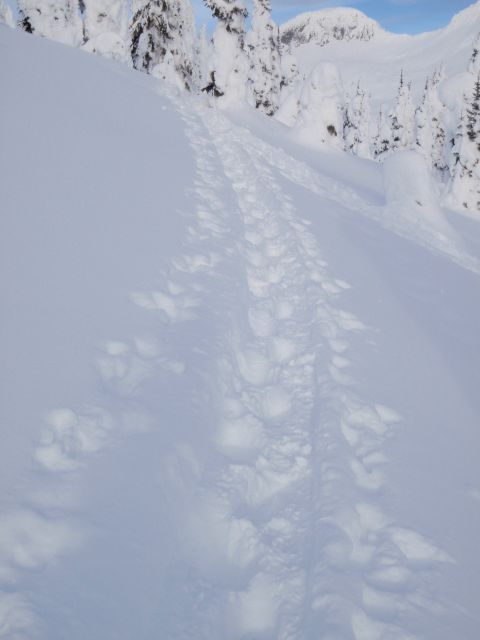 Don't get me wrong, I'm not complaining. I think its great that you're teaching me how to be a better skinner. A steep off-camber icy kick turn? Normally I'd struggle, but with your boot print right in the middle, you are teaching me levels of skill, balance and patience that I never thought I had. And I really do love burning excess energy by sliding backwards doing a moon walk, when my skins don;t have enough surface area to grip cos there's holes everywhere.
So I'd love to hear from you guys. Do you even realise that people skin up these tracks? Do you even know what skinning is? Maybe you think these perfect climbing tracks you stumble across (that just happen to lead to the best BC runs) are left behind by moose? Spill da beans!