2021 set new records for Avalanche Canada Training programs
 One of the unexpected consequences of the pandemic is that people flocked to the outdoors in record numbers. Backcountry skiing and snowboarding was no exception to this phenomenon and many of those flocking to the mountains were new users. This may have been visible in the parking lots and skin tracks, but Avalanche Canada has some numbers for us as many of there new users enrolled in training resulting in a massive 28% overall increase in training participants.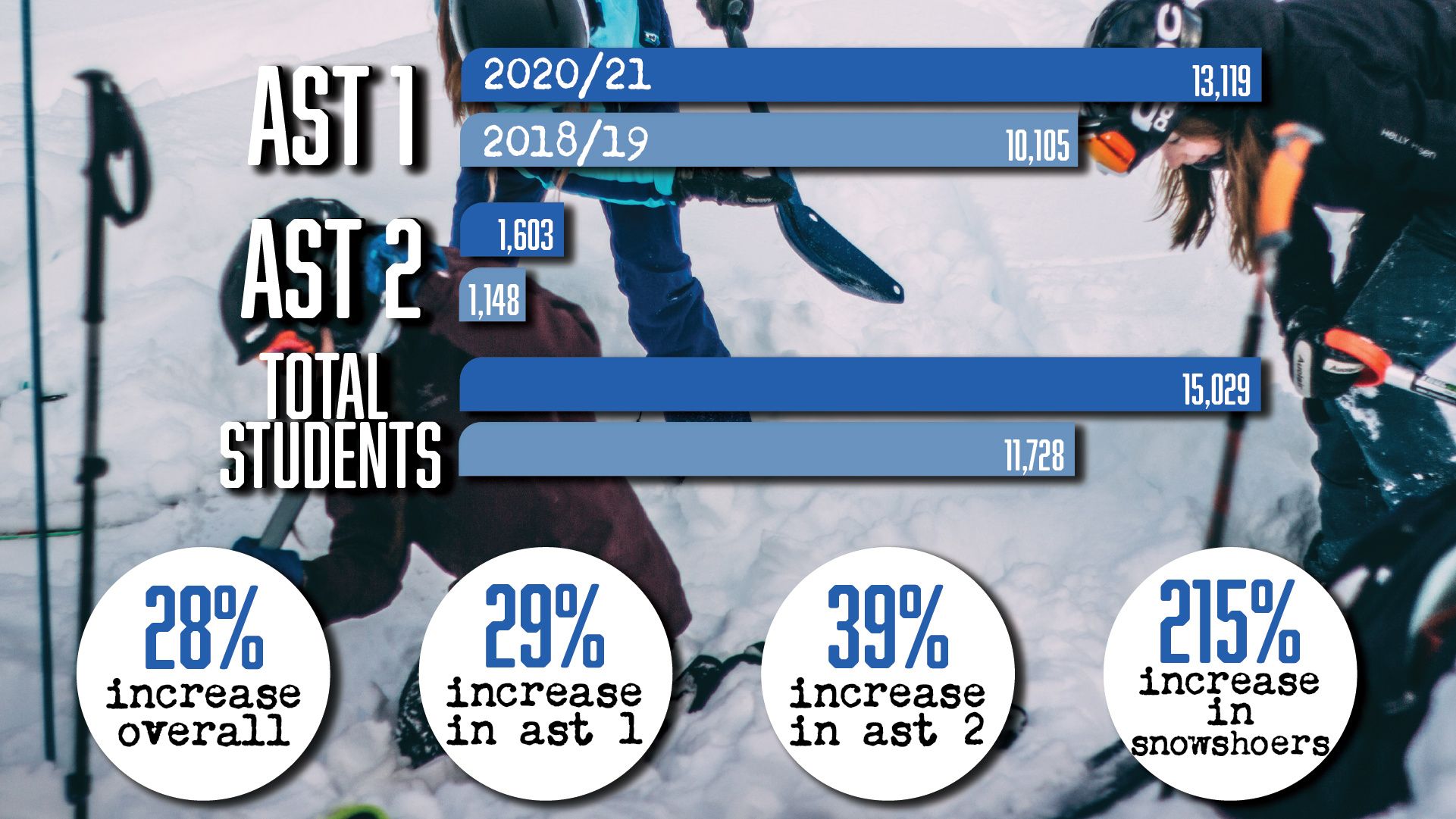 Image courtesy of avalanche.ca.
 The infographic above compares the data from the 2018-2019 season as the 2019-2020 season was cut short and therefor the former was the last full season and therefor a better comparison. Perhaps one of the most impressive increases is that of snowshoe users with a massive 215% increase! Before you start gripping about snowshoers on the skin track, put yourself in their shoes and remember that showshoes offer a way into mountains without the prohibitive pricetag that accompanies pin bindings and splitboards; personally I'm stoked to hear so many are coming out to share the snowy spaces we love, especially if they are seeking out training before they do! 
 Below is a breakdown of student numbers by course:   
Avalanche Skills Training 1: 13,119
Avalanche Skills Training 2: 1,603
Companion Rescue Skills: 141
Managing Avalanche Terrain: 166
 One thing not shown through the numbers is that this Avanlance Canada Training was able to facilitate the increases despite the pandemic! Luckily for all those involved, avalanche courses were deemed as essential services and therefore allowed to continue. To read a little bit more about how they made it happen, check out the
original article
from their website.