2017/18 Snowfall Total Roundup
As we move into the summer months there's probably a few of us still daydreaming about some of the epic days we had this winter. This past season may have been the first time I felt a little under gunned on my 106 width daily driver skis on more than one occasion. One day in particular at the tail end of a 100+ cm, 7 day storm cycle I was skiing in Manning Park and I kept saying to myself I wish I had something just a little wider. But overall who can complain when conditions are that good?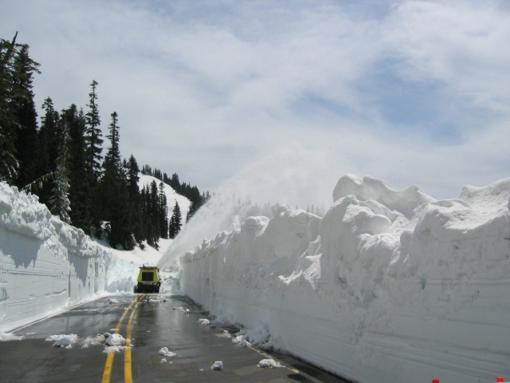 In general Western Canada fared very well in terms of snowfall for the winter, especially in March and April when winter refused to quit. On the Snow has a roundup of the snow totals for 2017-2018 and some stats that jump out:
Grouse Mountain in North Vancouver saw 1029 cm of snow fall throughout the season, 5
th
overall for North America. Massif du Sud in Quebec had the highest base depth of any mountain in North American with 729 cm at its highest point.
An interesting point to note for some of the popular backcountry ski areas is that often times they see even higher snowfall totals than the resorts they are close to. For example, the Callaghan Valley generally receives more snow than Whistler/Blackcomb, a mere 15 minutes away.
How did your local mountain or backcountry stash fare this past winter? Was it epic? Or Meh?
Read the summary of notable totals here:
https://www.onthesnow.com/news/a/632212/north-american-snowfall-summary-for-2017-2018