The Art of the Skin Track
It seems more often than not the first person to lay a skin track on the climb puts something in that is far too steep. This past weekend climbing back up out of 5 Mile Basin in the Whitewater backcountry it was a maze of competing skin tracks all of which were generally steep with awkward switchbacks that needed a kick turn. Our group diverted from the mess of tracks and put in our own which was more efficient and less taxing than the steeper adjacent tracks.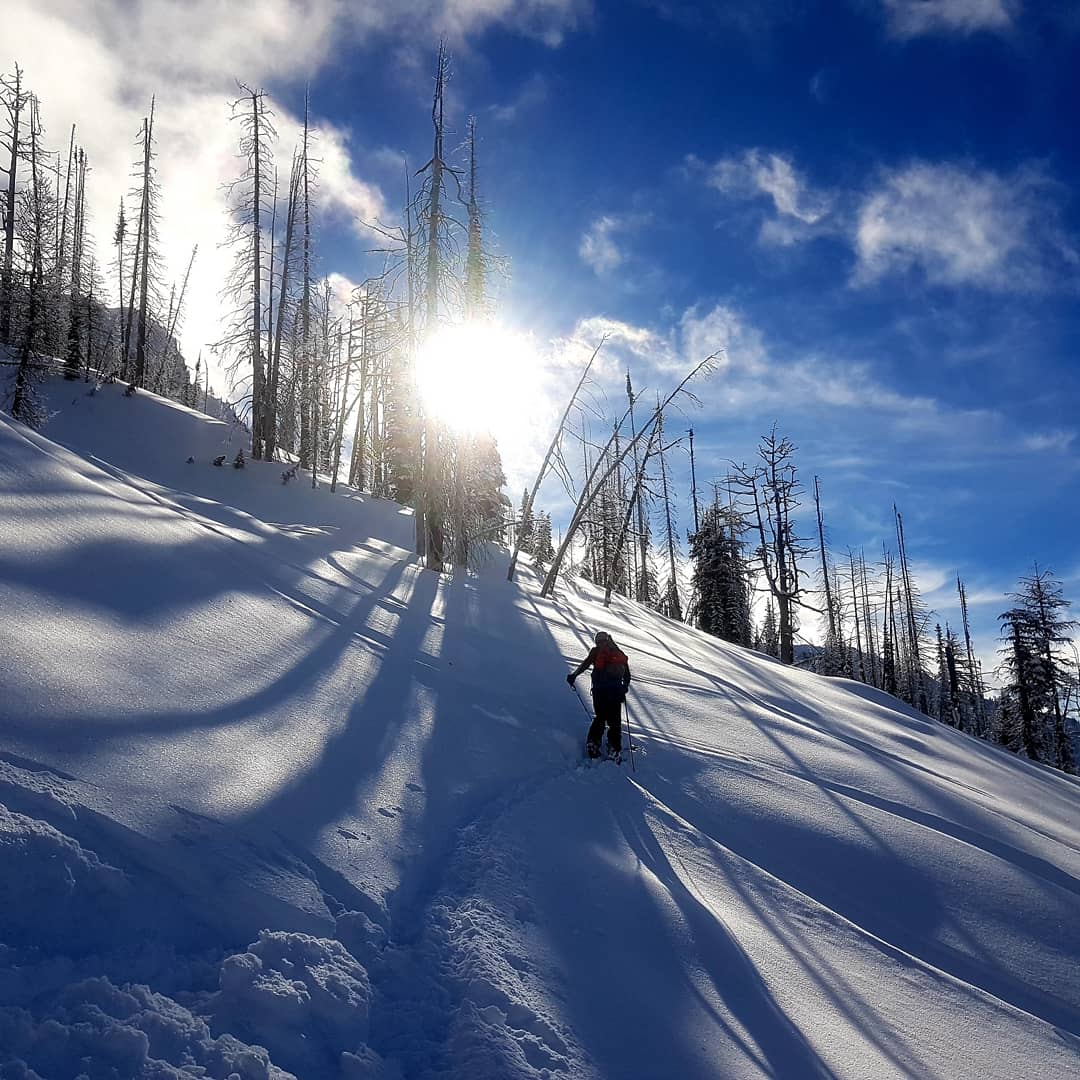 Larry Goldie, owner and lead guide at North Cascade Mountain Guides has written an excellent article in Off Piste Magazine called The Art of the Uptrack. If there are only a few takeaways from Goldie's article they should be that the kick turn should only have to be utilized when absolutely necessary and when setting a track, avoid using heal risers.
Have a read here:
https://offpistemag.com/art-of-the-uptrack/